Mother's Day on the Campaign Trail: The Meaning Behind Hillary Clinton's Favorite Accessory
Clinton wears a gold chain link charm bracelet on her left wrist.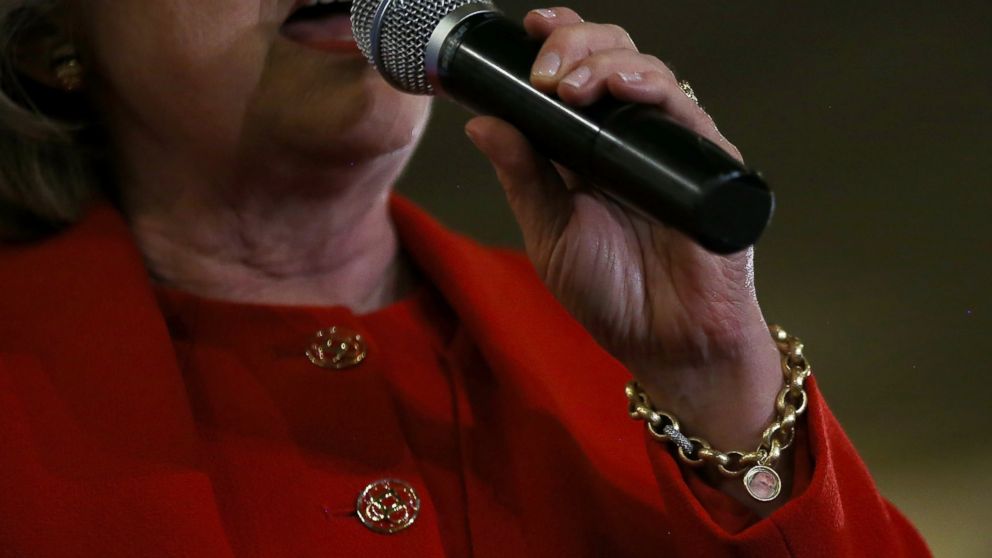 — -- For more than two decades, Hillary Clinton has been in the public eye, her appearance — changing hairstyles, evolving pantsuits — constantly scrutinized and discussed.
While the campaign trail this year has been no different (in fact, it's even something Clinton herself makes light of), there is one item in the Democratic presidential candidate's wardrobe that has gotten less attention, but holds more significance.
Clinton wears a gold chain link charm bracelet on her left wrist that has one round charm dangling off of it: A small, framed photo of her 19-month-old granddaughter, Charlotte.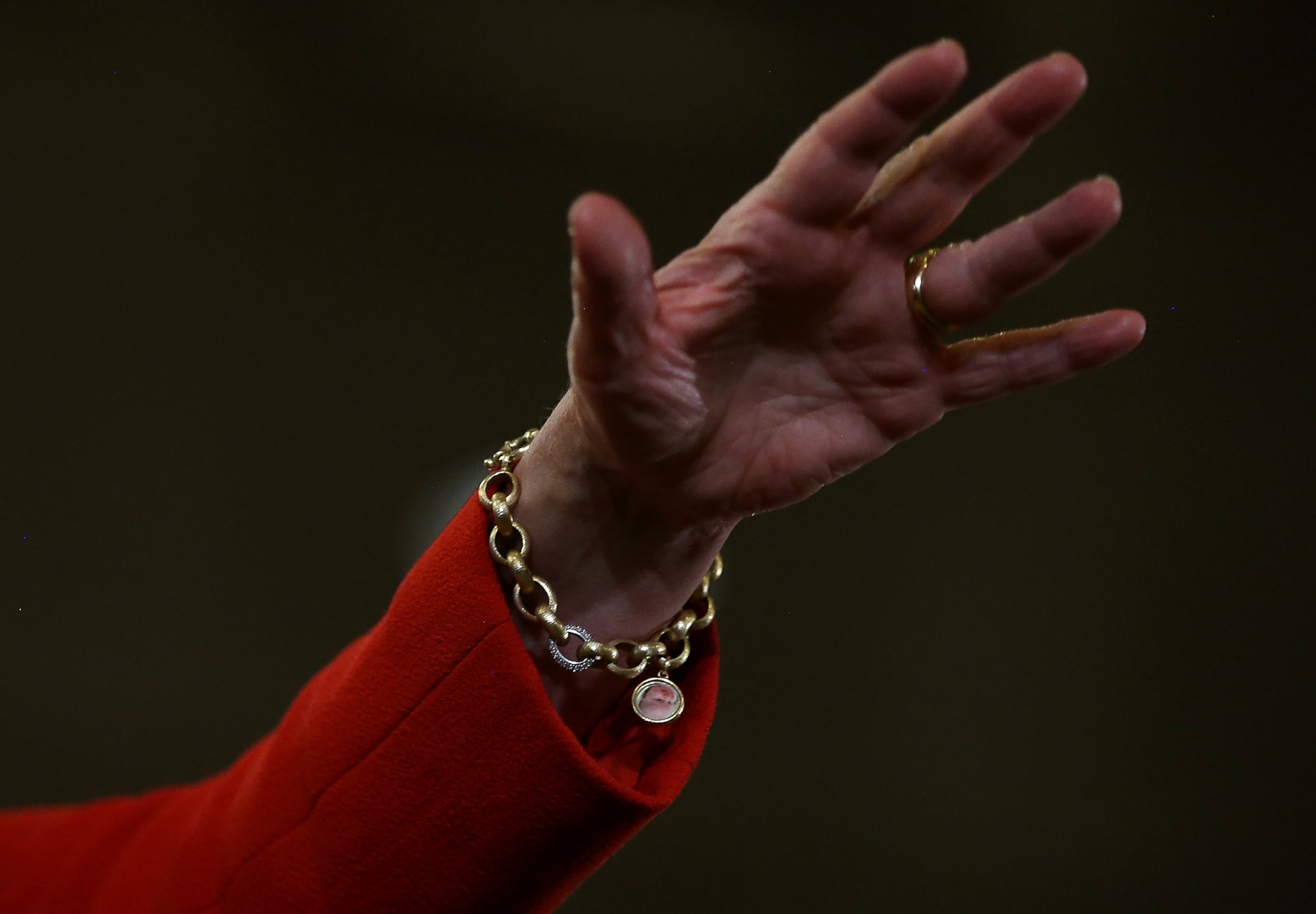 The bracelet -- which Clinton has worn nearly every day since the start of her campaign over a year ago -- was a present from her husband, former president Bill Clinton.
Hillary Clinton's granddaughter has been a central talking point of her campaign. One of her first two television ads included a photo of her and Bill Clinton with Charlotte. And she ends nearly every speech talking about how her granddaughter has inspired her to run for president.
While traveling on the trail, Clinton uses FaceTime to talk with her granddaughter. She also builds in time to go home to New York to see her.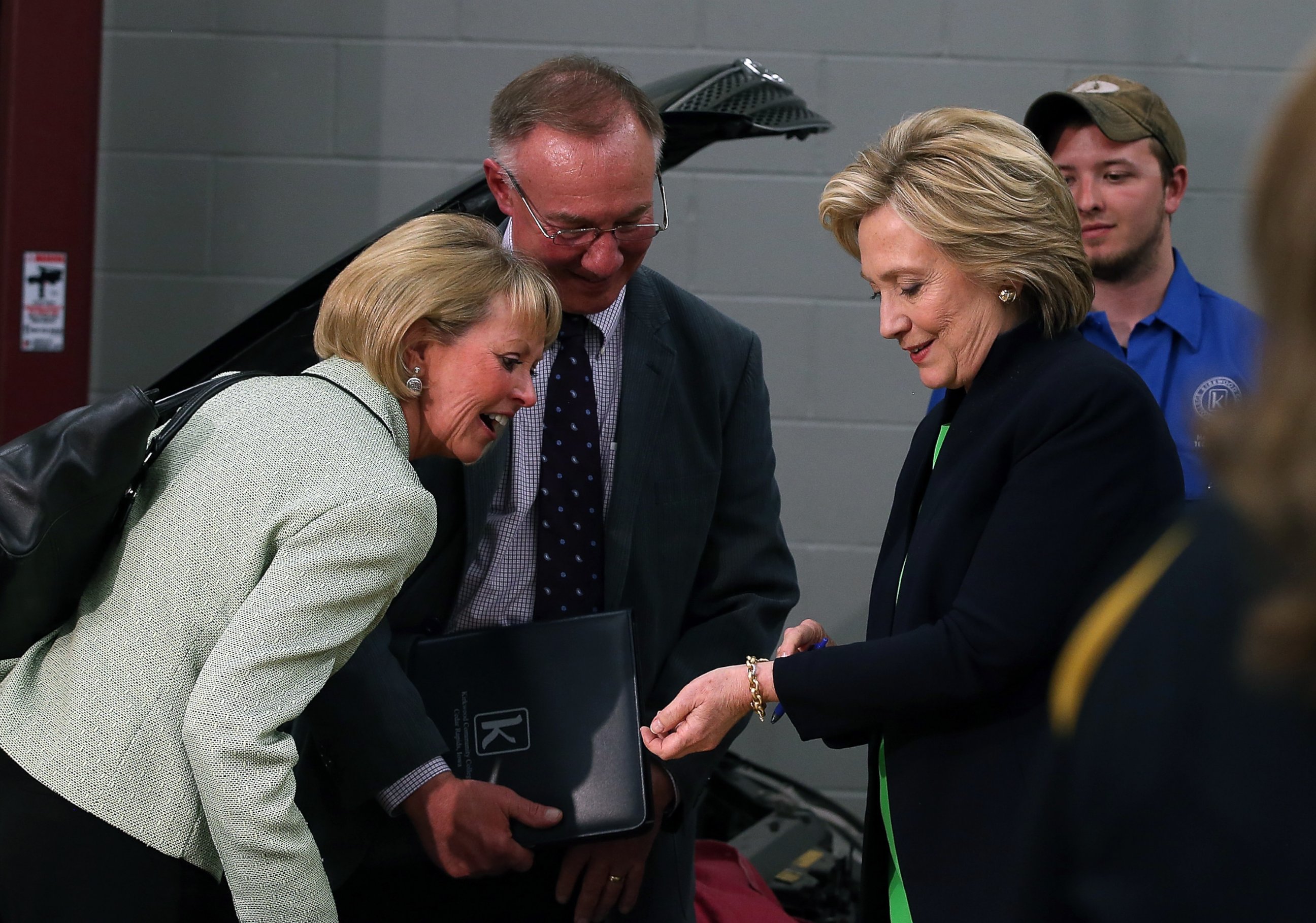 Both Hillary and Bill Clinton share a sentimental attachment to the jewelry that they wear daily.
The former president also wears a bracelet on his right wrist that he says he has not taken off in over ten years.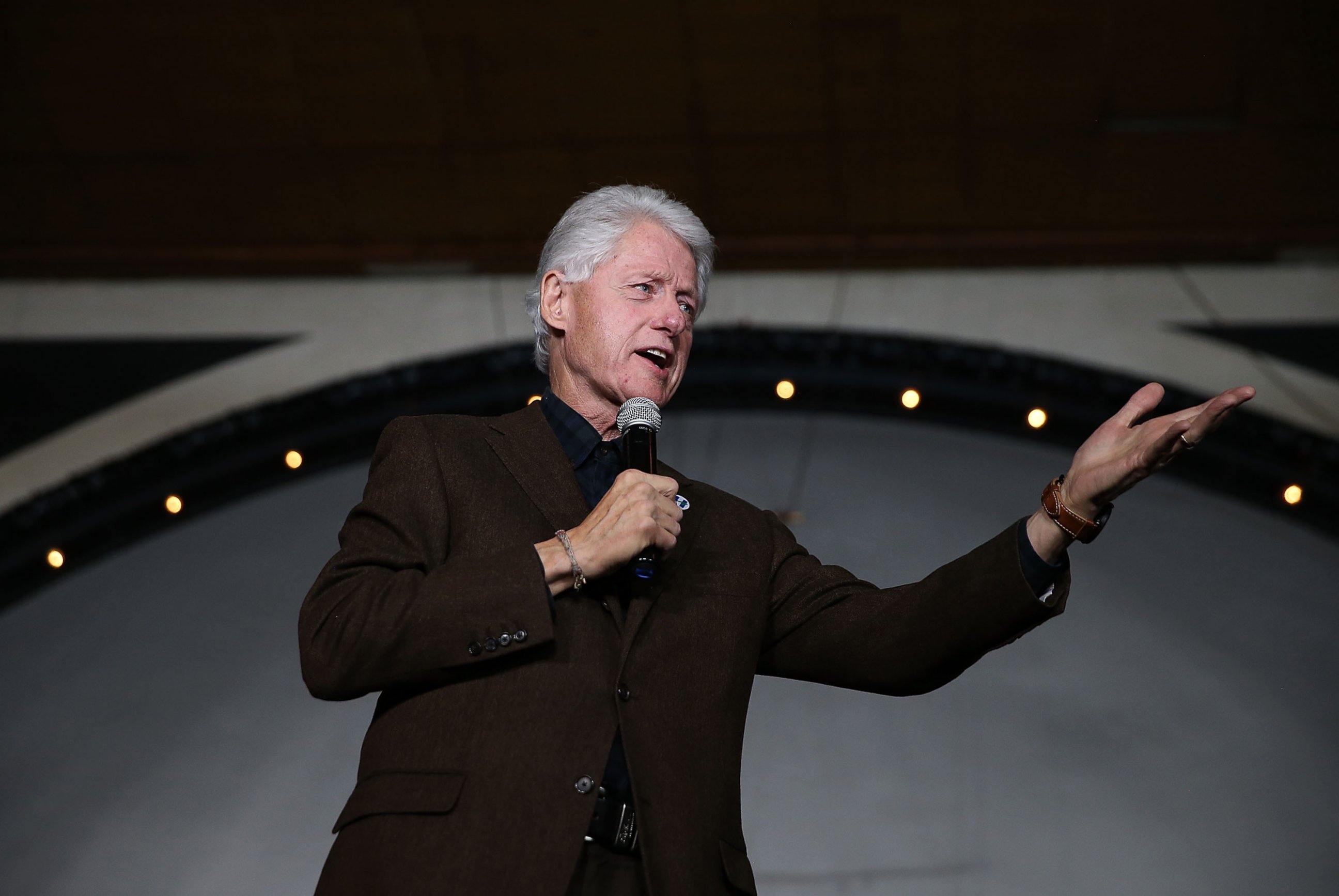 The woven bracelet was a present from the Colombian children's music group, Los Niños del Vallenato, who first met Clinton when they performed in the White House during his administration. The music leader of the group, which sings and dances for peace, was later kidnapped by Marxist rebels and killed.
Clinton says he wears the bracelet to honor the strength of the Colombian people during their 40-year civil war.
"When I go to Africa they ask me about it, when I go to the Middle East they ask me about it," Clinton once said about the bracelet during a trip to the Bogota, according to the Associated Press. "All over the world they ask me about this bracelet."