Governors and state school officials released today their final recommendations for what students across the country should be required to learn in English and math. If adopted, for the first time ever public schools in many states would have the same standards for what students should learn every year.
The proposal, called Common Core State Standards, is a final revision of a draft put forward by the National Governors Association and Council of Chief State School Officers in March. The final guidelines, which took over a year to write, were informed by roughly 10,000 public comments and by standards in other top performing countries.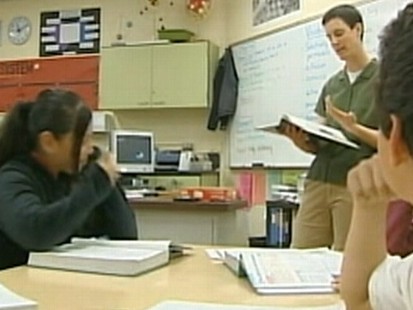 The Common Core standards detail what students should master at every grade level, from the ability to write logical arguments and apply critical mathematical thinking to when students should read classical texts and be well-versed in algebra.
"The Common Core State Standards provide a consistent, clear understanding of what students are expected to learn, so teachers and parents have a roadmap for what they need to do to help them," West Virginia State School Superintendent Steve Paine said at an even to unveil the new standards in Suwanee, Georgia today.
"I am excited to have a common framework from which to share best practices with fellow superintendents across the nation. With students, parents, and teachers all on the same page and working together for shared goals, we can ensure that students make progress each year and graduate from school prepared to succeed and build a strong future for themselves and the country," he said.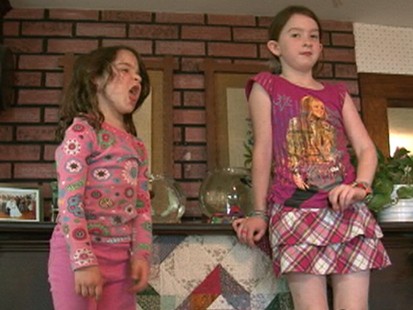 The new standards are intended to replace the current system of uneven academic standards and benchmarks that vary greatly from state to state. The uniformed standards would also ensure that students transferring from one state to another receive a consistent education.
The state-led initiative comes after decades of debate over the role of the federal government in setting academic standards. Experts say the system established under the Bush administration's 2002 "No Child Left Behind" legislation has encouraged states to lower academic standards in order to report better progress.
The Obama administration has embraced the idea of common standards, highlighting it as one of the four "assurances" to compete in the "Race To The Top" stimulus grant competition. However, the administration played no role in drafting the proposal.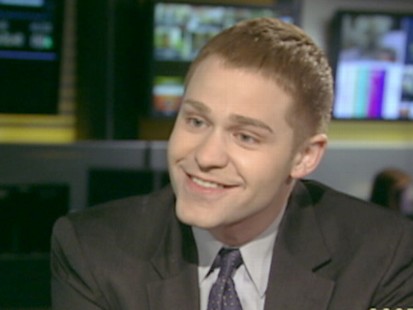 Obama Administration Supports Common Standards
"These English Language Arts and mathematics standards have been developed by the states, for the states, based on research and best practices," Education Secretary Arne Duncan said in a statement. "These standards will help teachers, students and parents know what is needed for students to succeed in college and careers, and will enable states, school districts and teachers to more effectively collaborate to accelerate learning and close achievement gaps nationwide."
All but two states -- Texas and Alaska -- offered their support last year for the common-core initiative. They are not bound to embrace the final proposal.
States may have just a few months to decide whether or not to adopt the common standards – the "Race To The Top" requires states to act on this by August 2. Several states, including Kentucky, Hawaii, Maryland and West Virginia have tentatively adopted the standards based on earlier drafts. Others, like Virginia, have said they prefer to keep their own standards.
"I cannot support setting aside the proven Virginia Standards of Learning program, nor commit to adopt these common core standards that have not been completed, implemented, or fully evaluated," Virginia Governor Robert McDonnell wrote in a letter last week to Education Secretary Duncan.