Kristi Noem endorses Trump during South Dakota Republican party's monumental leaders rally
Further fueling speculation the GOP governor could become Trump's VP pick.
South Dakota Gov. Kristi Noem endorsed former President Donald Trump in her home state Friday evening during a campaign rally featuring her and headlined by Trump, taking place in Monument arena with thousands in attendance.
"It is my honor to present to you the man in the arena," Noem said. "He is a man of significance. He is the leader, the fighter, that our country needs. He has my full and complete endorsement for President of the United States of America. I will do everything in my power to help him win to save this great country."
Her endorsement further fuels speculation she could one day be Trump's vice presidential pick if he wins the 2024 Republican nomination.
Noem, who won reelection in 2022, entered the national spotlight during the COVID-19 pandemic when she refused to enact statewide mask mandates or force businesses to close, leaving the power up to the counties and cities to enforce those restrictions.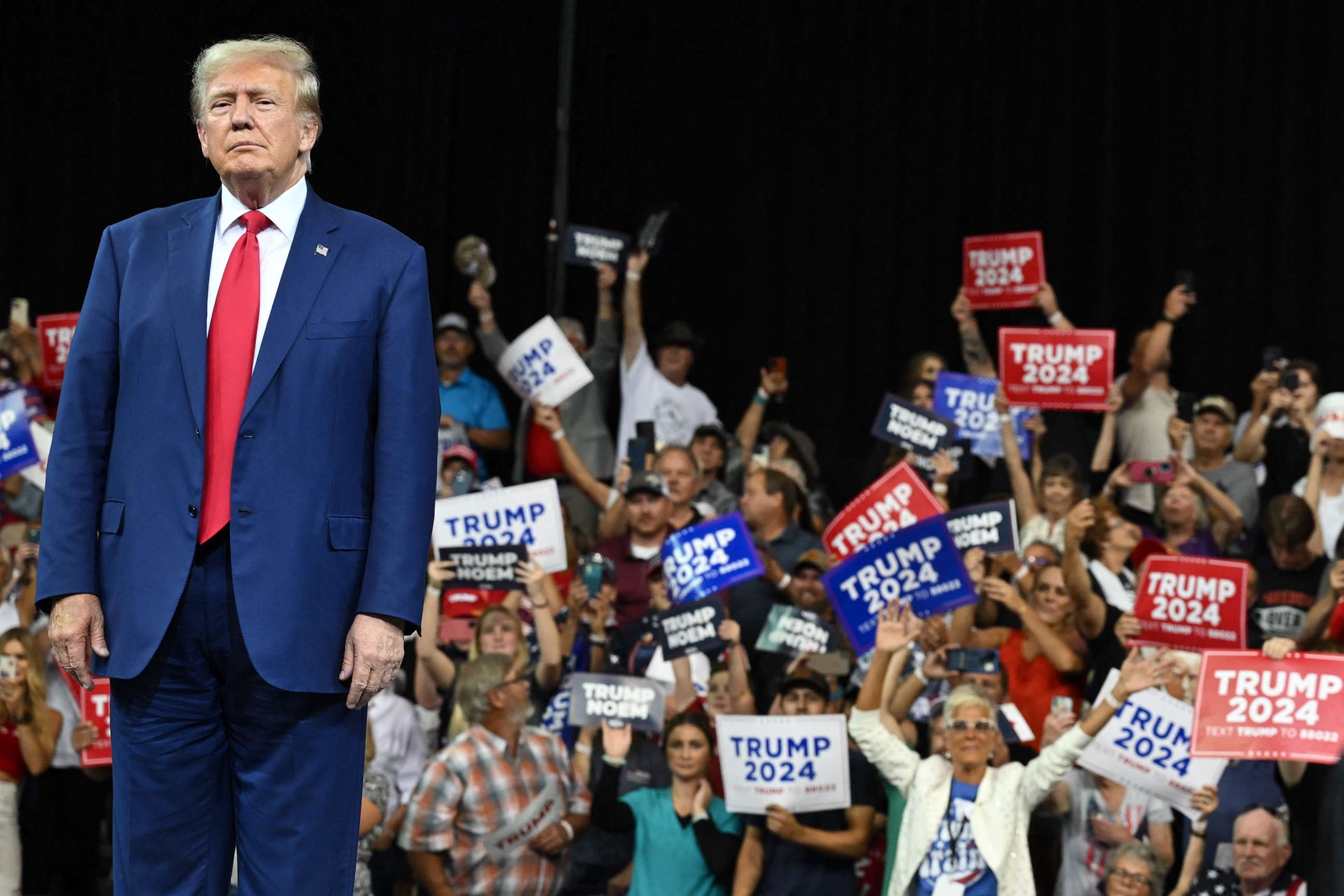 Since then, she has launched a nationwide workforce recruitment campaign to fill thousands of jobs in the state, starring in ads where she portrayed occupations like a plumber, dentist and electrician as she touted the state's acceptance of most out-of-state occupational licenses, apprenticeships -- and with no state income tax.
Her office claims more than 6,000 people have applied to move to the state since she launched the initiative in June.
A source familiar with the matter called Noem's endorsement "an incredibly smart decision," arguing that it would solidify her name on the shortlist of potential vice presidential candidates.
Noem told Fox News last month that if Trump were to pick her for vice president, she would "consider it."
"I think everybody should consider it," she told Sean Hannity. "If President Trump is going to be back in the White House, I do all I can to help him be successful."
Observers say that other names floating around as potential vice presidential picks for Trump include Georgia Rep. Marjorie Taylor Greene and former TV news anchor and Arizona gubernatorial candidate Kari Lake.
Despite the chatter around the so-called "veepstakes," Trump has signaled he doesn't expect to name a running mate early despite the legal issues he faces surrounding the 91 felony counts across four criminal cases he is charged in.
He has pleaded not guilty and denies all wrongdoing.
"No, I don't think so. I think I'll go through the process," Trump said to radio host Hugh Hewitt on Wednesday.
"There's never been a vice president that got a president elected, because it doesn't work that way. It sounds good and everything," he said, "but the president gets himself elected."