Obama: 'We Broke the ISIL Siege of Mt. Sinjar'
President Obama weighs in on the crisis in Iraq.
August 14, 2014, 12:55 PM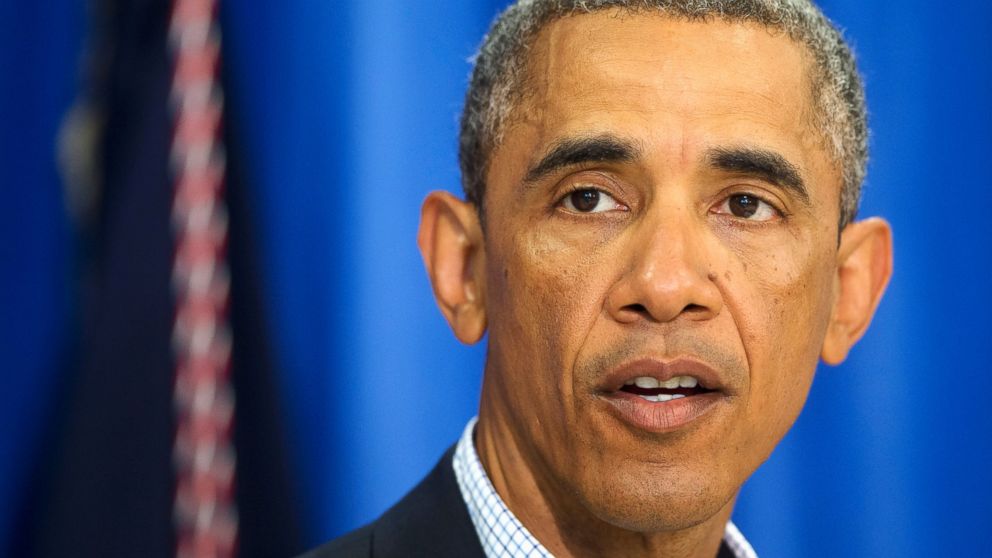 — -- President Obama said today the military and humanitarian assistance to protect an Iraqi religious minority group under siege by a terrorist organization had been a success, but indicated that U.S. airstrikes would continue.
The airdrops delivered more than 114,000 meals and 35,000 gallons of fresh water to the Yadizis, Obama said while on vacation on Martha's Vineyard.
The Yazidis faced "a terrible choice: starve on the mountain or be slaughtered on the ground. That's when America came to help," Obama said.
Obama Defends Iraq Airstrikes, Fires Back at Critics
Obama Applauds Naming of New Prime Minister Designate in Iraq
Obama Authorizes Air Strikes, Humanitarian Aid Mission in Iraq
"The bottom line is, is that the situation on the mountain has greatly improved and Americans should be very proud of our efforts,"Obama said, adding "I could not be prouder of the men and women of our military who carried out this humanitarian operation almost flawlessly."
Just before the president spoke, however, a spokesperson from the United Nations' emergency relief organization said the situation on Mount Sinjar remains "dire."
"The situation on the mountain is not over," warned Kieran Dwyer, Chief of Communications for the UN Office for the Coordination of Humanitarian Affairs.
"Several thousand Yazidis" are still stranded on the mountain, "putting a massive strain on everyone," he added.
Following the advancement of the terrorist group ISIS toward the Iraqi city of Erbil, President Obama last week authorized a series of targeted airstrikes which he said successfully eliminated some munitions stockpiles and helped protect American interests from attacks.
The president has insisted that there is "no American military solution" to the crisis in Iraq and has promised not to send ground troops back into combat. It was "unlikely" that air drops would need to continue and assessment teams would leave Iraq "in the coming days," he said today.
Hopeful that marshaling international support to combat ISIL would be "easier" with the establishment of a new, more inclusive government, earlier this week the president lauded the naming of Iraq's new prime minister designate and urged the Iraqi army and Kurdish peshmerga forces to take the lead moving forward.
ABC News' Jon Williams contributed to this report.