— -- President Barack Obama said for the first time that he disagrees with laws recently passed in North Carolina and Mississippi that critics say are anti-LGBT, adding that they should be overturned.
"I also think that the laws that have been passed there are wrong and should be overturned and they're in response to politics in part and some strong emotions that are generated by people," Obama said while speaking in London.
The White House has weighed in on North Carolina's controversial law in the past, calling House Bill 2 "mean-spirited," but this is the first instance in which the president himself has addressed the issue.
Obama said the heavily criticized laws are not necessarily reflective of the national consensus on LGBT issues.
"I think it's fair to say we're not unique among countries, where particularly under a federal system in which power is disbursed, that there are going to be some localities, or local officials that put forward laws that aren't necessarily reflective of a national consensus," he said.
But, the president emphasized that residents of North Carolina and Mississippi are "wonderful" and "hospitable" people.
"I want everybody here in the United Kingdom to know that the people of North Carolina and Mississippi are wonderful people," he said. "... You should come and enjoy yourselves."
The president made the remarks during a joint press conference with U.K. Prime Minister David Cameron. The British government recently released a travel warning for U.K. citizens traveling to the United States, cautioning them about varying state laws in the U.S.
"The U.S. is an extremely diverse society and attitudes towards LGBT people differ hugely across the country," the warning reads. "LGBT travellers may be affected by legislation passed recently in the states of North Carolina and Mississippi."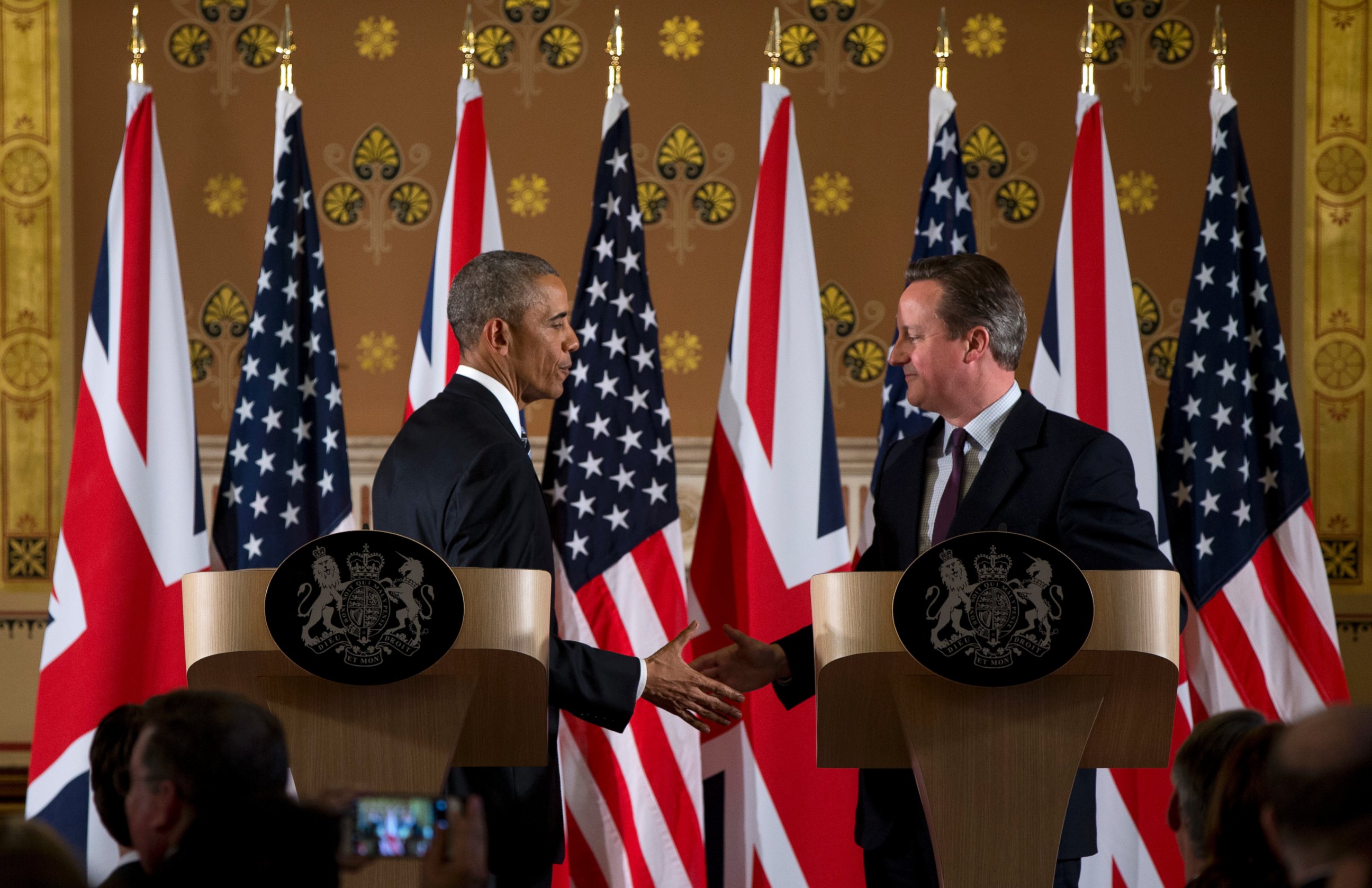 North Carolina has been facing criticism and growing pressure to repeal House Bill 2, passed late last month, which declares that state law overrides all local ordinances concerning wages, employment and public accommodations. The law bars local municipalities from creating their own rules prohibiting discrimination in public places based on sexual orientation and gender identity. Though North Carolina does have a statewide nondiscrimination law, it does not include specific protections for LGBT people.
The law also directs all public schools, government agencies and public college campuses to require that multiple-occupancy bathrooms and changing facilities, such as locker rooms, be designated for use only be people based on the "biological sex" stated on their birth certificates. Transgender people can use bathrooms and changing facilities that correspond to their gender identity only if they change the biological sex on their birth certificate.
On April 5, Mississippi Gov. Phil Bryant signed into law House Bill 1523, which protects people's right to "religious freedom" from "government discrimination" and protects individuals, religious organizations and certain businesses who have the "sincerely held religious beliefs or moral convictions" that marriage "should be recognized as the union of one man and one woman."
Critics have characterized House Bill 1523 as the "most sweeping anti-LGBT legislation in the U.S."