Obama: US Race Relations Haven't Worsened in Decades
The president tells NPR that US is "less racially divided" since 2009.
December 29, 2014, 5:41 AM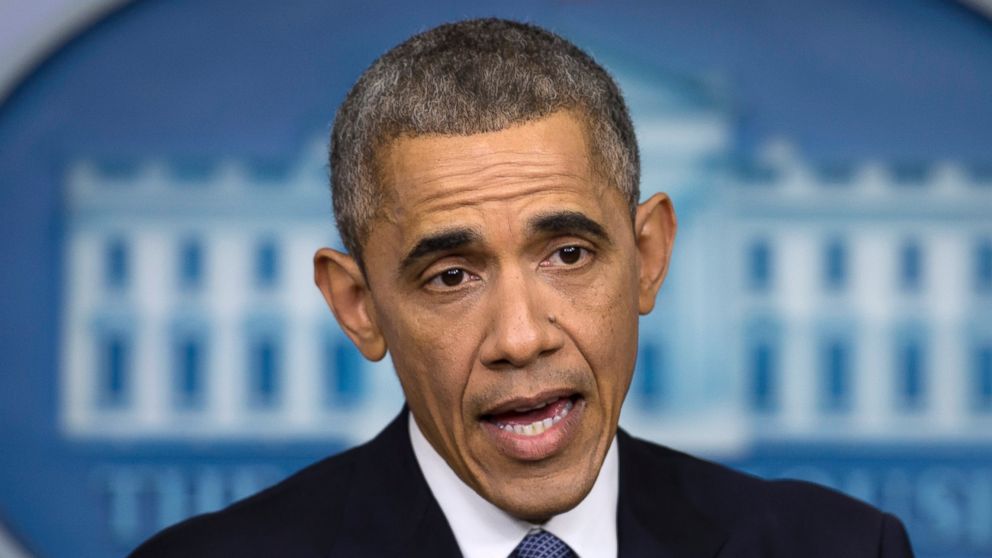 — -- President Obama says "gaps of understanding" and "mistrust" persist between blacks and whites in America but have improved since he took office six years ago.
"I actually think that it's probably, in its day-to-day interactions, less racially divided," Obama said of the country in an interview with NPR taped on Dec. 19 and released today.
"The issue of police and communities of color being mistrustful of each other is hardly new; that dates back a long time. It's just something that hasn't been talked about," he added.
Several high-profile cases in recent months involving the deadly use of force by police against African-Americans ignited the conversation. They also triggered a wave of racially-charged protests that continue across the U.S.
"It's gotten a lot of attention; I think that's good. I think it then points to our ability to solve these problems," Obama told NPR.
Obamas on Race: We've Been Treated Like the Help
Obama on Ferguson: 'I Don't Have Any Sympathy' for Protesters Burning Buildings
Obama in Hawaii: An Inside Look At the First Family's Winter Vacation
"I assure you, from the perspective of African Americans or Latinos in poor communities who have been dealing with this all their lives, they wouldn't suggest somehow that it's worse now than it was 10, 15 or 20 years ago," he said.
The police-involved controversies have resurfaced deep concerns about racial fairness in the U.S., polls show.
Fifty-four percent of Americans in the latest ABC News/Washington Post poll expressed doubt that blacks and other minorities receive equal treatment as whites in the criminal justice system. Along racial lines the sentiment was more polarized, with 44 percent of whites doubting that blacks receive equal treatment compared with 89 percent of blacks.
"I think that the fact that there's a conversation about it and that there are tools out there that we know can make a difference in bridging those gaps of understanding and mistrust should make us optimistic," Obama said.
Earlier this month, Obama signed an executive order creating a government task force that will study ways to improve trust between police and minority communities. The panel will produce a report with recommendations for the president by March.
"Police and faith community and civic leaders and activists -- what's been striking to me in the conversations we've had is that they're interested in solving a problem as opposed to simply stewing in the hopelessness of race relations in this country," Obama said. "I'm convinced that we actually are going to see progress on this issue next year."