Lawmakers in the nation's capital could learn a thing or two from drag queens.
Interested in
Democratic Party?
Add Democratic Party as an interest to stay up to date on the latest Democratic Party news, video, and analysis from ABC News.
So says House Democratic leader Nancy Pelosi, who visited the queens on VH1's "RuPaul's Drag Race All Stars" during Thursday night's episode.
When asked by The Hollywood Reporter what folks on the Hill could learn from drag queens, she said, "Authenticity. Taking pride in who you are. Knowing your power -- that's what I talk about on my brief segment on the show."
She continued, "This idea of people believing in themselves, being themselves, taking pride in themselves, is not just a lesson for politicians but for everyone in the country. And that's why I was so excited and couldn't resist being on the show."
Pelosi was also asked what song she would like to challenge President Donald Trump to in "Lip Sync For Your Life," one of the show's competitions. But being an experienced politician, she didn't quite answer the question and instead attacked him.
"You know what? Donald Trump's policies, the respect I think his administration should have for the LGBTQ community, that's more important than the fun we might have about his hair or any song he might lip sync," the California lawmaker, whose district includes San Francisco, responded. "Though I do think he's lip syncing some of his policies, because when you talk to him, he says, 'I really am with you on this' And then his policy goes and does something else."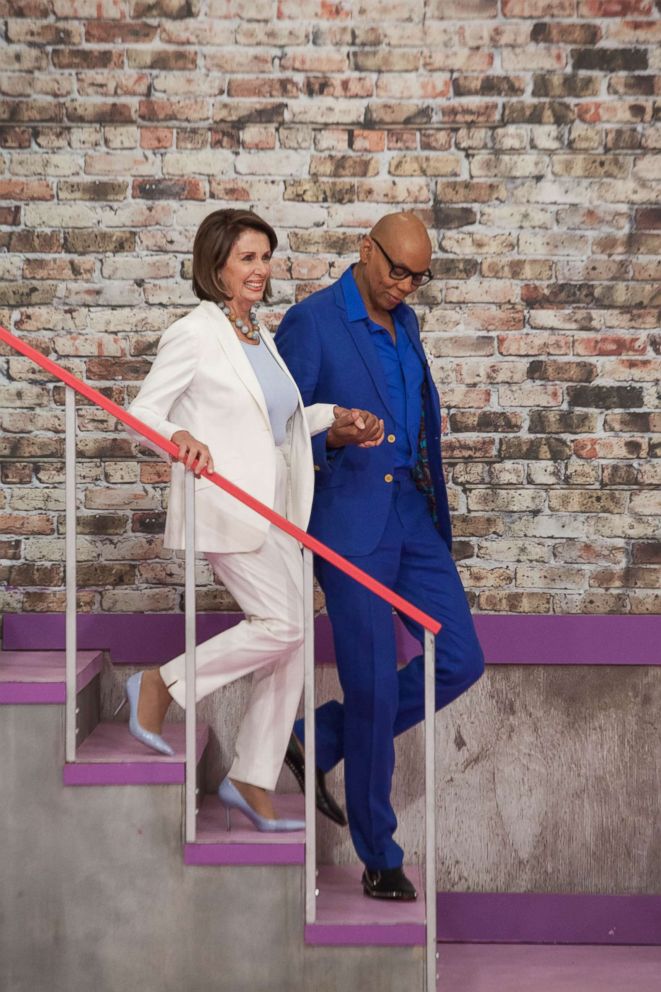 Pelosi on Thursday night tweeted, "Thank you again to @RuPaul for letting me visit the Werk Room! You and the Queens remind us that the beauty is in the mix! @RuPaulsDragRace #Allstars3."
As for channeling her inner drag queen, Pelosi told The Hollywood Reporter she hasn't thought what her drag name would be, but in an interview with NewNowNext, she said she would channel RuPaul's persona.
"Oh, you know, reach for the stars: RuPaul? Why not?" she said, laughing. "No, I haven't even given that a thought. I'm a grandmother. I'm laughing, because last week, I was going to a TV thing, and my grandson said, 'Mimi, you have on makeup!' And I was like 'Oh, really. I do!' I have to remember that I'm not being judged as a drag queen, but I'm being judged a grandmother in terms of my presentation."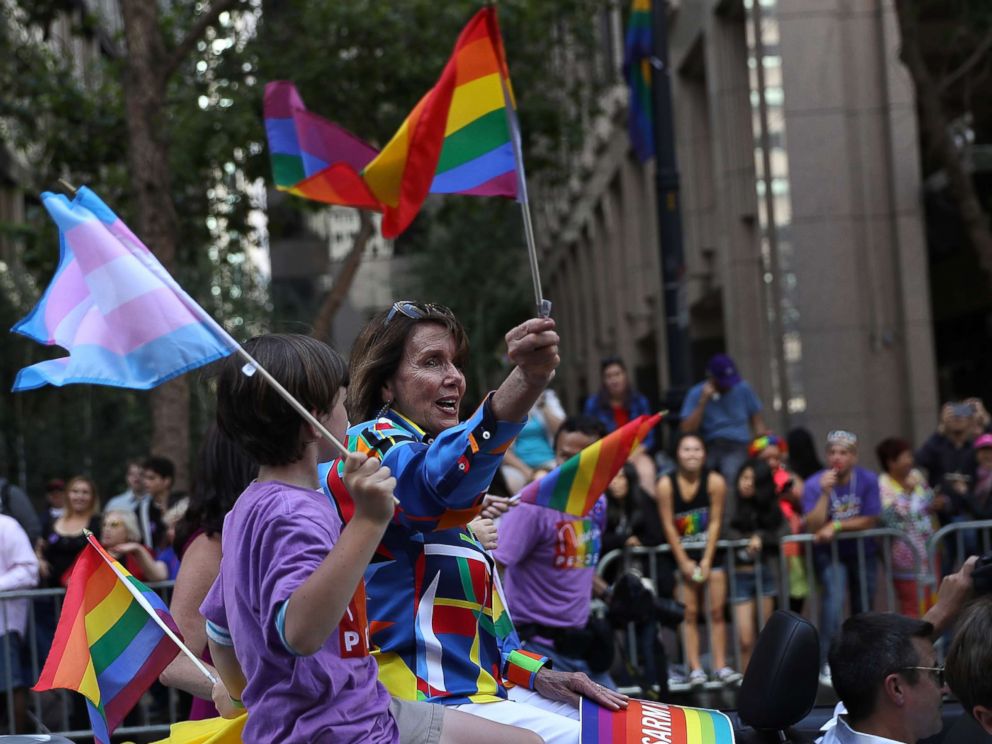 Pelosi was also asked by The Hollywood Reporter, "On a scale of 1-10, how badly do you want to say 'sashay away' to Donald Trump?
Her response? "It goes well beyond 10."