A Pennsylvania steel town waits for Trump's promises to come true
Many Monessen, Pa., residents voted for Trump on promises to bring back steel.
January 29, 2018, 9:20 PM
— -- On a gray April day, John Golomb, 65, looks around what was once the Wheeling-Pittsburgh steel factory in Monessen, Pennsylvania. It is now a recycling factory called Alumisource.
Wearing his old, now frayed, blast furnace burning jacket, memories flooded back.
"I've had this for, my gosh, three-and-a-half decades or more, it's worn out but I'm very proud that I managed to save it," he said, his voice breaking. "It's all I have left, that's it, that's all I have left."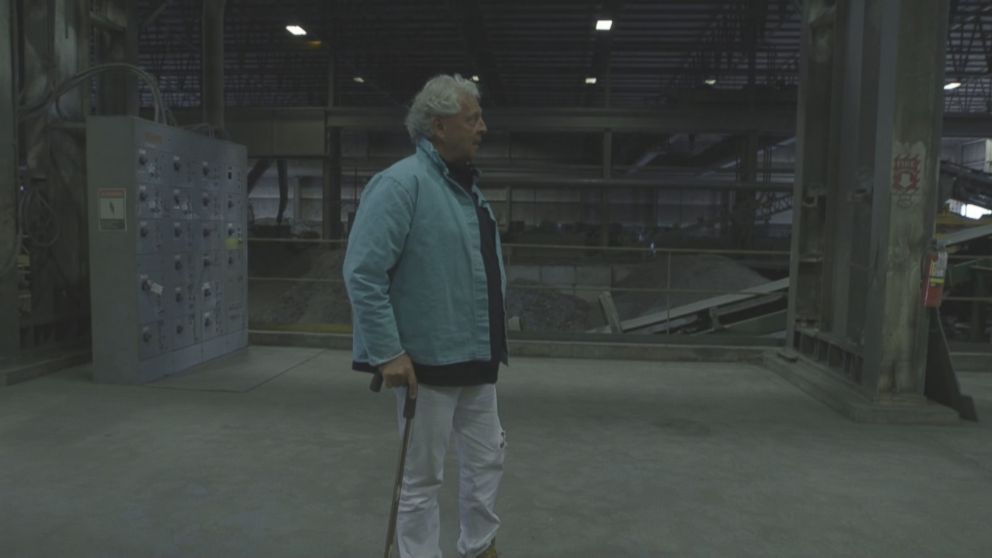 Watch the full story on ABC News' "Nightline" tonight at 12:35 a.m. ET.
Golomb was a steelworker for 35 years. The mill was the jewel of Monessen, employing over 2,000 workers.
Workers here brag that the steel from this mill built the Golden Gate Bridge. In this small town about 30 miles south of Pittsburgh, the mill fueled the economy: malls, banks, even the once luxurious Grand Hotel.
"This was supposed to be the future of our valley. In 1980, they promised that this would be the beginning. Everyone had high hopes, everyone," Golomb said. "That was my way of life, I supported my dear children, proudly! Very proudly. I was proud to be a Pittsburgh steelworker. I still am."
But in 1986, amid the collapse of the steel industry, the mill closed, ending 80 years of steel production. Golomb, like countless others, lost their jobs. Soon Monessen began to fall into blight, businesses left, buildings were abandoned.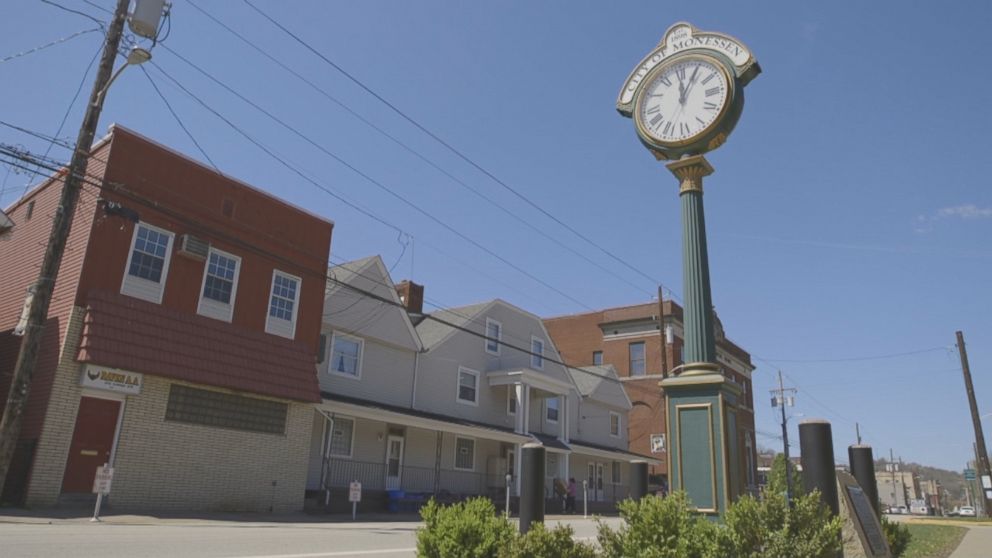 "Just in the matter of a mile and a half you had 13,000 plus another 10,000, had 24, 25,000 steelworker jobs lost just from this valley right here," said Lou Mavrakis, the former mayor of this town. "What a shame, what it is now and what it used to be and that's what upsets me."
But in June 2016, then-candidate Donald Trump came to Monessen, speaking to workers at Alumisource. He praised the steel industry, promising that, under his administration, it would return to its former glory.
Golomb, a lifelong Democrat, said he heard that speech and felt something that he hadn't felt in a long time: hope.
"I voted Republican because Donald Trump took his time to come to Monessen, and what he said is what I wanted to hear," he said.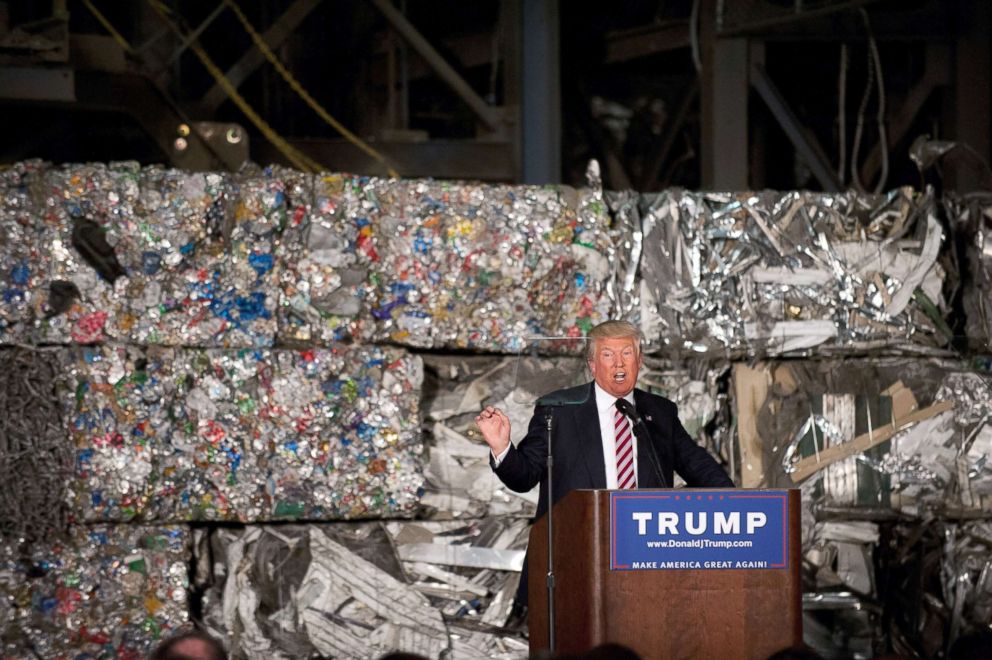 Westmoreland County, which includes Monessen, is one of Pennslyvania's Democratic strongholds. But in November 2016, it went red for Trump.
"I believe he does care about America's middle class and the poor," Golomb said. "He does want to strengthen what should be the backbone of the United States."
Trump's promise to Monessen echoes that of many others on the campaign trial -- promises of jobs and bringing industries back to U.S. But in the year since, that hope life would get better, at least here, is fading.
In 1973, the United States produced 151 million tons of raw steel. By 2015, that had fallen to approximately 87 million. Automation led to less need for American workers. Now, the U.S. is the number one importer of steel worldwide.
"Am I angry? Hell yes, I'm angry. I'm pissed off. And I have reason to be," Mavrakis said. "I'm 79 years old. I don't have long to live. I'd like to see something happen to the community that I grew up in."
Mavrakis, who was a steelworker union rep before being mayor, said Trump's vow to bring steel back is nothing more than a politician's empty promise.
"It's impossible for him to bring back the steel industry to that degree ever again. No, I won't happen," Mavrakis said. "You can produce the same amount of steel now with 400 employees. It's impossible for them to bring them back."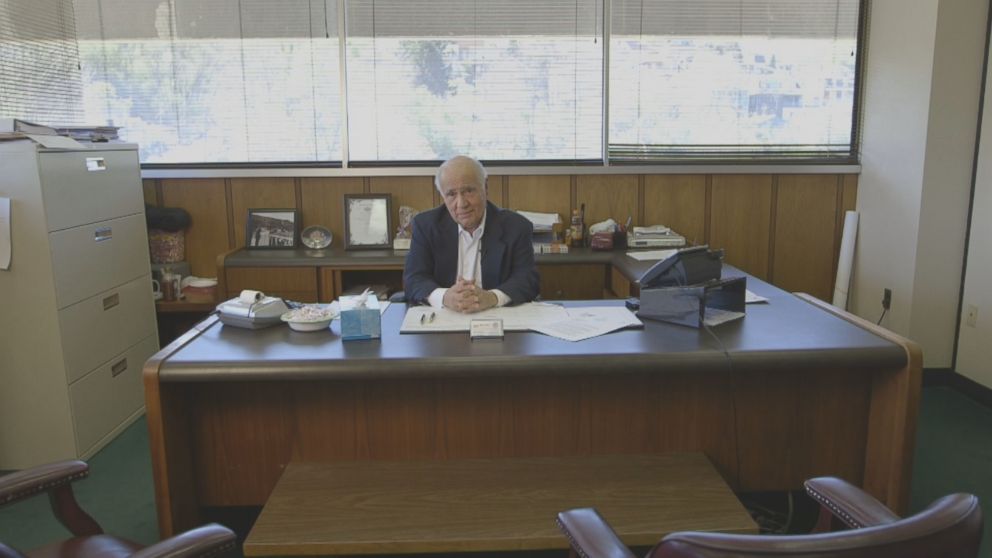 The once-booming town is now filled with abandoned and decrepit buildings. Now, a bank, a health store and a doctor's office are just some of the empty spaces left behind.
Mavrakis was voted out of office this past November, but was working to bring the medical company Best International to town in hopes it will bring in a much-needed influx of cash.
"We're getting some things done," he said. "And if we don't, then I did all this for nothing but at least I tried and I'm going to keep trying until I'm out of office or I die, one or the other, whichever comes first."
For those still trying to make a life here, residents like Sheldon Davis, 31, who was born and raised in Monessen, are having a hard time.
"Old Monessen of my youth was great," Davis told ABC News' Gloria Riviera. "It was fun times. A lot of things to do as a kid growing up when I got in my teens that started dwelling. And now that I'm older and I'm still here it's nothing like the old Monessen as it used to be."
Davis' great-grandfather worked in the mill, but now this married father of three is struggling to find full-time work.
"It's challenging," he said. "We have the trash, Alumisource place, and those are probably the biggest businesses here, and it's probably hard to get in there."
Other than Alumnisource, Dollar General and Subway are as close as it gets to big businesses in this town. But Davis, who voted for Hillary Clinton, is still hopeful that Trump will be true to his word and believes the town still has the chance to generate revenue.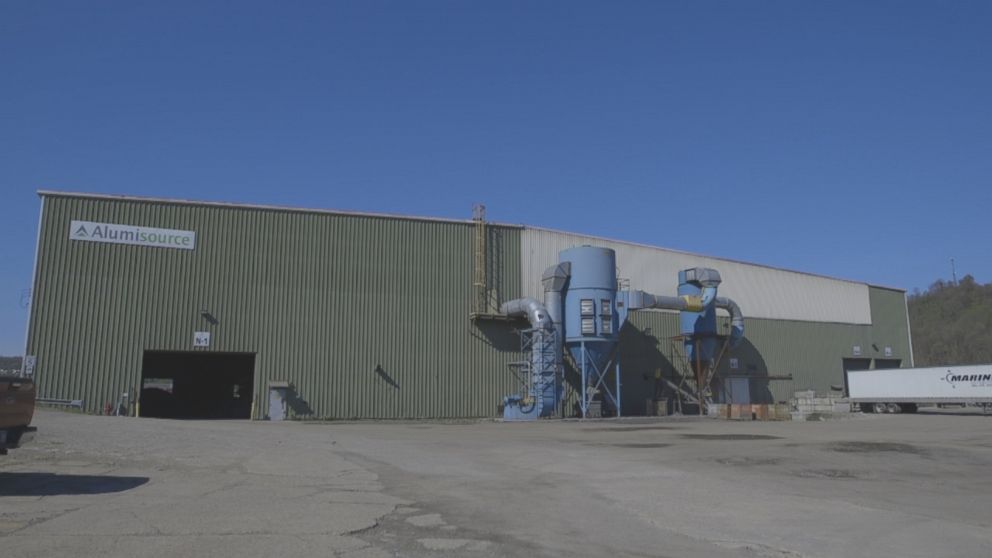 "You've got to give everyone a chance," he said "All a man has is his word. So the only thing I could do is hope that his word is what he says it is."
As the president's first State of the Union approaches, Davis hopes that Trump will "elaborate on the small towns" he visited on the campaign trail and explain "if he still has plans on bringing the jobs here."
Like Davis, Golomb worries about his family's future. He has three kids, including his 21-year-old daughter, Jocelyn. Eight months ago, Golomb said he would vote for anyone who promised to bring steel back.
"What have I got to lose," he said. "Everything is gone."
With Trump in the White House, his Monessen supporters took heart when he announced an investigation into steel imports costing American jobs and impacting national security. But nothing changed here. There were no new steel jobs created.
Today, Golomb has had a change of heart.
"[Trump] has done nothing to try to save the American steel industry ... and nothing, nothing has come to fruition," he said. "I'm disappointed in my vote. It's almost to the point where I do regret [it]."
"What really hurts me, he continued, is when he comes up on the podium and he'll make a statement: 'I'm the president and they're are not.' Is this as if it was nothing but a game to him.... I'm just disgusted with his demeanor."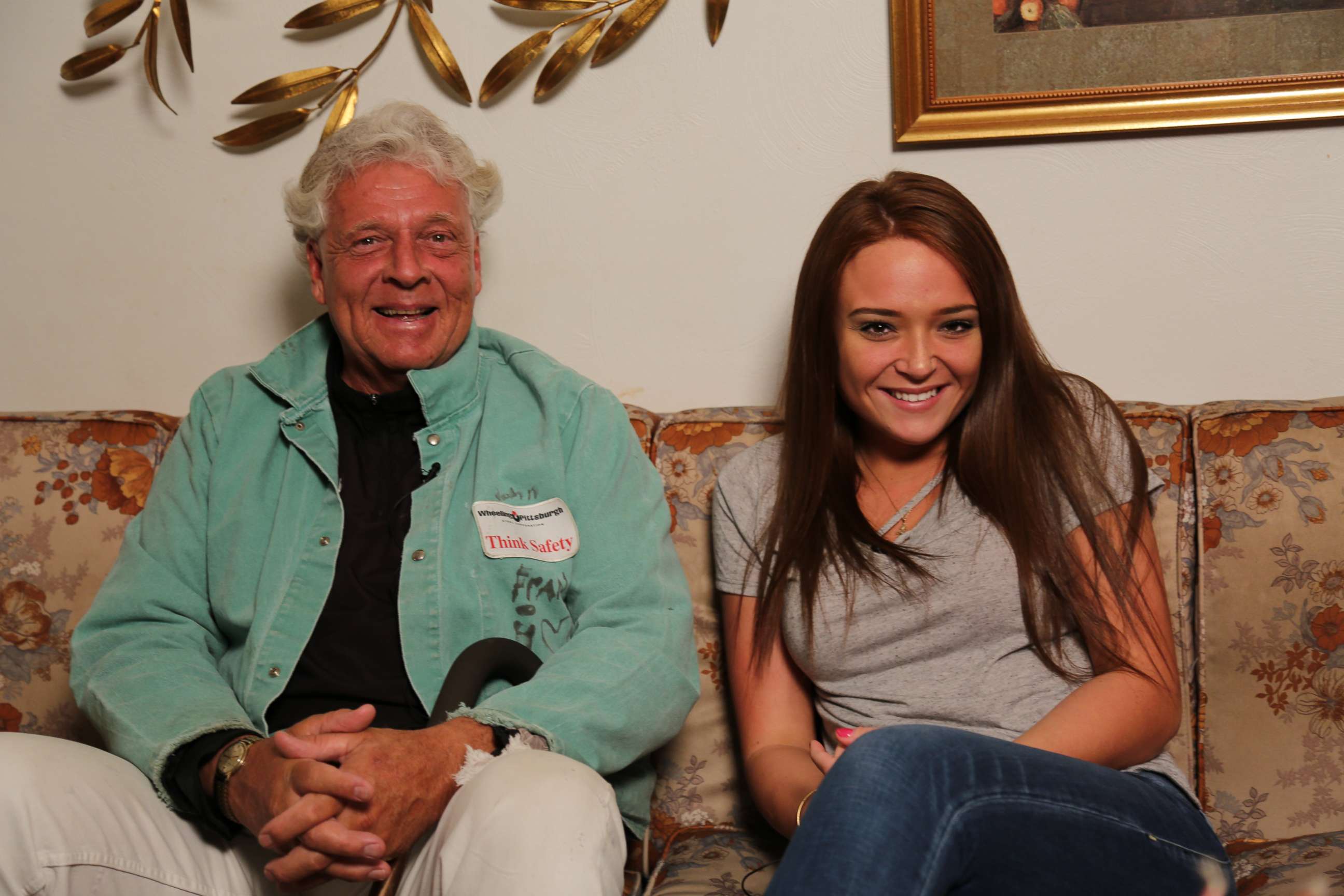 Jocelyn Golomb, unsurprisingly, was eager to remind her father of her earlier warnings.
"I say it all the time, I told you so," she said. I'm like he'll start complaining and I'll say well you voted for him. I know like you realize your mistake but it's too late to realize your mistake. You should listen to me."
When asked if he and the town were used as a political tool, Golomb sighed.
"I chose to be oblivious to it. I wanted to believe sincerely in the man as a man of honor and dignity," he said. "But in this past year, it's nothing but absolute disappointment and chaos."
Meanwhile, Mavrakis is not so surprised. He still knows the industry will never be as it was but he still has a message for the president. "I would tell him it was communities like Monessen that built this country. You won your election because of the Rust Belt. Now show these people that you mean what you said."
For him, faith hasn't left yet.
"I am still hopeful, I mean what am I going to do, tell him, 'Don't come here, I'm mad at you'? Please come here!" he said. "I beg you come here. Help the community."
He's no longer the town's mayor but still is involved with the city; he's the chairman of the town's redevelopment authority and said revival cannot happen with the federal government's help.
"Make me your poster child, give me $25 million," he said. "Give somebody in Ohio, Indiana, Michigan ... take the picture before, take the after, make me a poster child. See we can do with these communities that built this country."
ABC News' David Fazekas and Angel Canales contributed to this report.