No 'Plan B' If Congress Misses NSA Deadline, White House Says
Senate seeking deal on the Patriot Act before Sunday night's deadline.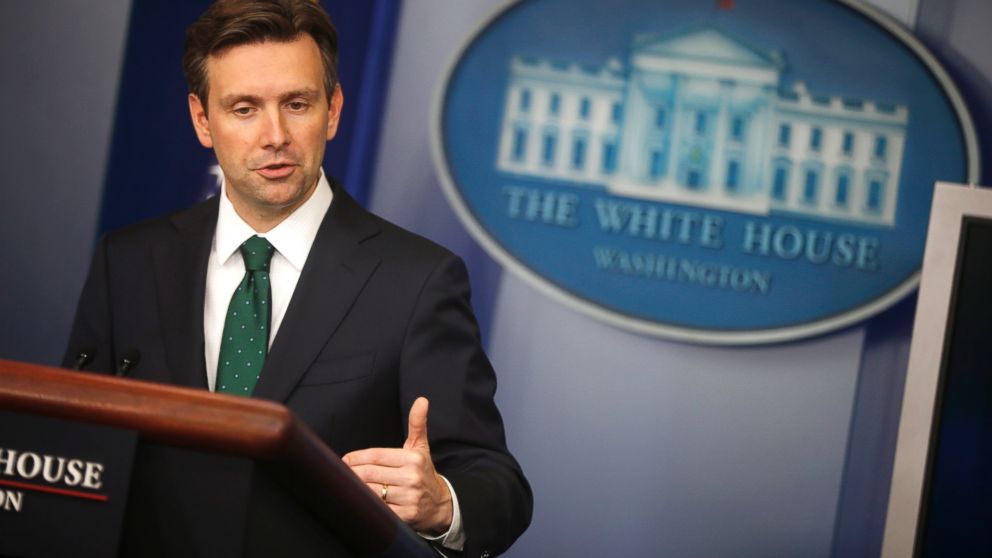 — -- The White House warned today that there is no fallback position if the Senate fails to reach a deal on the Patriot Act before Sunday night's deadline.
"There is no plan B," Press Secretary Josh Earnest said during today's press briefing. "There is no executive action that the president can take to give our law enforcement and national security professionals the tools they need, all of the tools that they need, including the tools that are included in the USA Freedom Act."
If a deal is not reached before 4 p.m. Sunday, the Senate will be exposing the American people to "unnecessary risk," Earnest said, by forcing the National Security Agency to begin shutting down its phone data surveillance program.
"What our national security professionals will tell you is that they will, if faced with a scenario in which they have some of these tools taken out of their toolbox, they will try to use all of the tools that they currently have to do what's necessary to keep us safe," he said. "And the point that I would make is that taking those tools away seems like an unnecessary risk."
"Why would we take the chance, and more importantly, why are we taking the chance?" he said.
In scolding the Senate for the standoff, Earnest said there is no "rational explanation" for the current situation.
"I haven't heard a rational explanation for what exactly is going on in the United States Senate right now," the press secretary quipped. "There is no good explanation for it."
While some Senate Republicans contend that the Freedom Act does not go far enough in providing national security officials access to data that can be helpful in counter-terrorism operations, others argue that it would infringe to greatly on civil liberties.
Presidential hopeful Sen. Rand Paul, R-Kentucky, has staunchly opposed the extension of the anti-terrorism Patriot Act, bucking his own party's leadership.
He filibustered on the Senate floor for about 11 hours last week to protest the NSA's bulk data collection program that monitors Americans' phone records.
"The bulk collection of all Americans' phone records all of the time is a direct violation of the Fourth Amendment," Paul, who opposes both the Patriot Act and the USA Freedom Act, said last week.