IOWA CITY, IOWA -- Planned Parenthood protesters threw condoms at Carly Fiorina today while she campaigned at a tailgate party for the Iowa Hawkeyes.
The protesters, some of whom were affiliated with the women's health group and others who were supporters, were dressed in pink and waved pink pom-poms as they followed the Republican presidential candidate around the tailgate, chanting "Carly Fiorina offsides for telling lies" and "women are watching and we vote."
Some people in the crowd supporting Fiorina shouted back at the pink-clad protesters, "So do we!"
Fiorina has been having a war-of-words with Planned Parenthood ever since last week's debate when she made the claim that an undercover video from the conservative Center for Medical Progress showed a fully-formed fetus being kept alive to harvest its brain.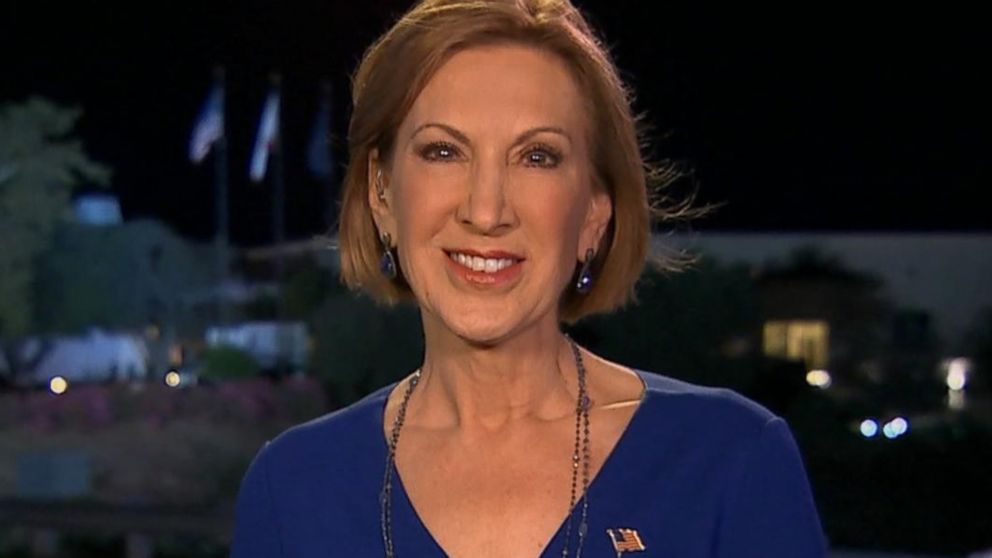 Fact-checks following the comment found that no such video was released showing the scene Fiorina had described.
But Fiorina has insisted on the validity of her remark ever since, with the Super PAC supporting her candidacy subsequently releasing a video of a dying fetus.
At one point during today's protest, a few condoms were tossed into the group surrounding Fiorina. One landed on a woman's head and she quickly swatted it from her hair.
Joining the protesters was a patient of Planned Parenthood, Cindy Shireman, who pushed through the crowd to confront Fiorina directly and told her she doesn't support women's health.
"Oh I support women's health," Fiorina quipped back, while grasping Shireman's hand.
"You need to ask yourself some questions [like] why is it that fetuses are butchered alive to harvest their brains. Why?"