President Obama hits the road today and shifts his focus from Wall Street to Main Street, just as Democrats are ratcheting up their efforts for the upcoming midterm election season.
The White House says the two-day trip will be a "roll up your shirtsleeves and connect with the people" type of affair for Obama that will counter the focus on Wall Street in Washington, where Capitol Hill will be consumed by the testimony of several high-level executives from Goldman Sachs.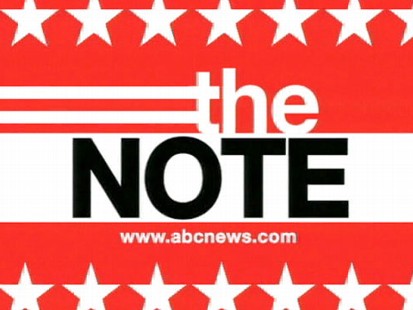 Obama
is scheduled to meet with workers at two clean energy facilities, tour a local family-owned farm, and take questions at a town-hall meeting.
The president will go into "the heart of rural America," a White House official says, talking to small business owners, workers, farmers, and those Americans who are facing the challenges of economic recovery.
"The focus on the tour is really to shed a light on a lot of the issues that people in rural communities are facing. And yes in part talk about what the president has proposed and what we're still fighting for," White House Deputy Communications Director Jen Pskai said previewing the president's remarks, while noting that there is no specific new policy anticipated.
The president will discuss financial regulatory reform within his remarks at each stop. He will continue to push for reform and make the case that people on Main Street might not think that actions on Wall Street effect them, but it does.
"It is a message that should resonate on Main Street as much as everywhere else," Psaki adds.
After months of tough talk aimed at the nation's financial titans, Obama last week toned down the anti-Wall Street, populist rhetoric when he spoke in New York City. The president's message to the banking industry was clear -- reform of the nation's financial markets will happen, so get on board and be part of the effort.
Obama said that there cannot be a distinction between economic recovery for the financial sector and for average Americans.
"Ultimately, there is no dividing line between Main Street and Wall Street," the president said last Thursday to an audience that included top executives from the financial industry. "We will rise or we will fall together as one nation."
Obama has the backing of the American people as he takes on Wall Street, so pitching a message about job creation at this point in the debate in Washington could prove to be politically beneficial.
The latest ABC News-Washington Post poll found that two-thirds of Americans (65 percent to 31 percent) support stricter federal regulation of banks and other financial institutions, and trusts President Obama by a double-digit margin (17 percent) above the Republicans in Congress to handle the issue.
Taylor Griffin, a partner at Hamilton Place Strategies, said the White House has seen the populist anger at Wall Street as a political winner for them, but he questions the strength of that tactic because he believes that ultimately it comes down to job creation and growth.
"If the president is not seen to be addressing the jobs issue, it's politically bad for him," said Griffin, a former White House and Treasury Department official during George W. Bush's administration. "So he can't just talk about hammering Wall Street. People don't care what happens to Wall Street as long as they have jobs."
Obama Hits Key States as Democratic Party Kicks Up Midterm Election Push
The two-day, three-state trip also provides an opportunity for the president to get back some of his campaign mojo, just as the Democratics in Washington ramp up efforts for the upcoming midterm election season. He will visit Missouri, Iowa and Illinois.
In a DNC video released on Monday, Obama announced an effort to bring the 15 million first time voters who supported his candidacy in 2008 back to the polls this November to vote for Democratic candidates for Congress.
"It will be up to each of you to make sure that the young people, African Americans, Latinos, and women, who powered our victory in 2008 stand together once again," Obama said in the video sent to the 13 million-member strong Organizing for America.
In the 2008 presidential campaign, Missouri was one of the key targeted battleground states that Obama was unable to flip from Red to Blue. It was also the state with the fewest votes separating Sen. John McCain, R-Ariz., and Obama, with McCain winning by just 3,903 votes.
Of the six counties Obama will visit, he won three out of four in Iowa but lost Macon County, Mo., and Adams County, Ill.
Is the President's Jobs Pitch to Main Street Resonating?
The Obama administration has tried for months to reach out to Main Street while addressing the need for reform on Wall Street. The goal of last week's speech, the White House said, was to make it clear how stricter regulations will affect, and help, the average American's retirement savings, investments, pensions and jobs.
"Until this progress is felt not just on Wall Street but on Main Street we cannot be satisfied," he said. "Until the millions of our neighbors who are looking for work can find a job, and wages are growing at a meaningful pace, we may be able to claim a technical recovery -- but we will not have truly recovered."
The White House launched the "Main Street Jobs Tour" last November and said it would provide an opportunity for the president to get out beyond the Beltway to see how the economy has affected cities and towns across the nation and reassure Americans that his administration was working for them.
"In an effort to spend some time out of Washington and take the temperature on what Americans are experiencing during these challenging economic times, the president will visit communities across the country over the next several months where he will speak with workers and share ideas for continued recovery," the White House said at the time.
Since then, the president has made just a handful of stops on the tour. Despite numerous declarations that they were pivoting to job creation, there have been as many occasions where other news pops up to distract attention.
The White House said that the focus of this trip is broader than just job creation. In fact the White House changed the billing of the tour – no longer the "Main Street Jobs Tour," this trip is called the "White House to Main Street Tour."
When the March jobs report showed that the nation grew 162,000 jobs, Obama said the economy was "turning the corner."
But the president was quick to sound a cautionary tone. "We shouldn't underestimate the difficulties we face," he said. "We're still going through a hard time."
That approach has been the standard for the Obama Administration -- downplay expectations for job growth and tout positive news as signs that the economy is improving but there is a long hard slog ahead.
Last week Vice President Joe Biden went off those talking points and projected massive growth in the coming months.
"Some time in the next couple of months we're going to be creating between 250,000 jobs a month and 500,000 jobs a month," Biden said at a fundraiser in Pittsburgh.
In April, Biden predicted, the nation's employers will add between 100,000 to 200,000 jobs to their payrolls.
If Biden's projection of a half a million new jobs were to play out, it would mark a massive turnaround for a country that was hemorrhaging hundreds of thousands of jobs a month just one year ago.
But with the big boost expected from the government's 2010 census, on top of an improving employment picture as evidenced by the 162,000 jobs created in March, such future job growth is a distinct possibility, analysts say.