President Obama Talks About Importance of His First Job Scooping Ice Cream
The president talked his first job in a post announcing a new initiative today.
February 25, 2016, 1:35 PM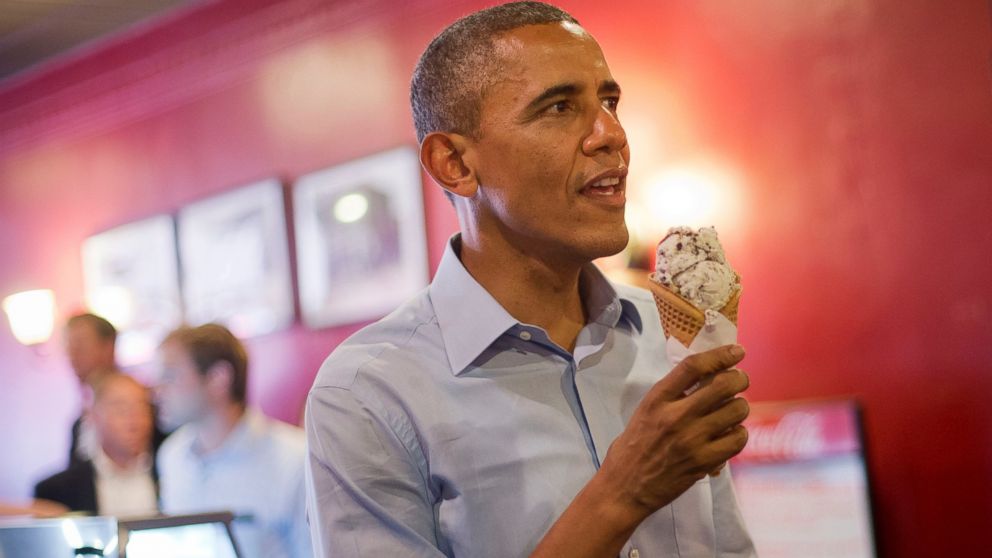 — -- He may have one of the most prestigious jobs in the world today, but his employment record has humble beginnings.
In a LinkedIn post published today, President Obama announced his "Summer Opportunity Project" by talking about his first job: scooping ice cream.
"Scooping ice cream is tougher than it looks. Rows and rows of rock-hard ice cream can be brutal on the wrists," he wrote. "As a teenager working behind the counter at Baskin-Robbins in Honolulu, I was less interested in what the job meant for my future and more concerned about what it meant for my jump shot."
Though Obama concedes that his first job "wasn't exactly glamorous," he notes that it taught him about "responsibility," "hard work" and "balancing a job with friends, family, and school."
Through this Summer Opportunity Project, Obama is calling on businesses to provide first jobs to young people so they have "a chance to contribute to their communities with the help of a local employer."
"That's what my first job did for me all those years ago," Obama explained. "And while I may have lost my taste for ice cream after one too many free scoops, I'll never forget that job -- or the people who gave me that opportunity -- and how they helped me get to where I am today."