President Obama's Milestone: The Commander-in-Chief Visits All 50 States
Joining Richard Nixon, George H.W. Bush, and Bill Clinton, President Barack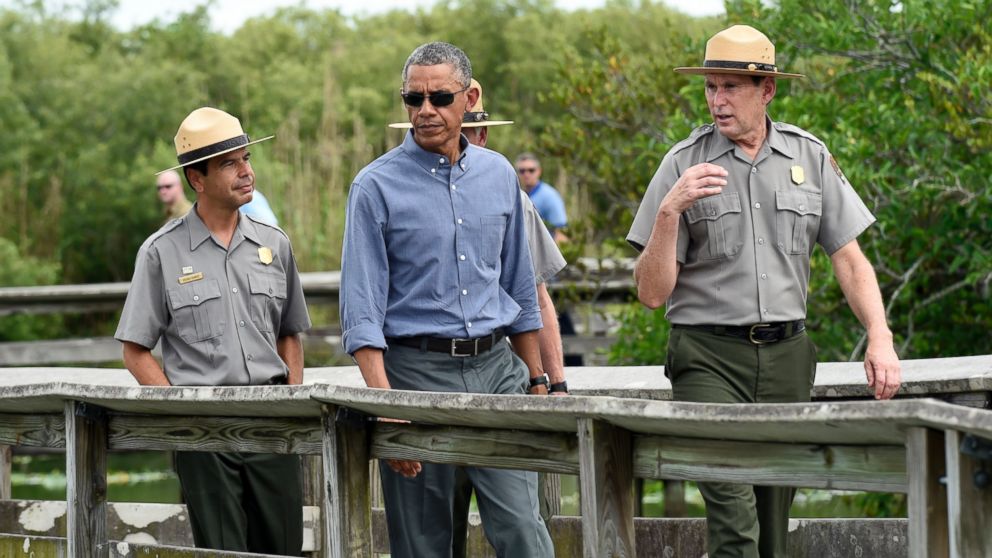 — -- Joining Richard Nixon, George H.W. Bush and Bill Clinton, President Obama has finally traveled to his 50th state -- South Dakota -- today as he visited the Lake Area Technical Institute in Watertown to deliver a commencement address.
"I can't let my South Dakota friends feel neglected," Obama told KSFY-TV, ABC's Sioux Falls affiliate, at the White House in April.
Though Obama visited the state as a senator, seeing Mount Rushmore with wife, Michelle Obama, and kids, Sasha and Malia, this is his first time returning as Commander-in-Chief.
"Finally, there should be spring in South Dakota," he quipped during his interview.
Luckily, spring has arrived. While it may not be Florida weather, South Dakota will reach a high of 68 while he's there.
This visit comes on the heels of some pleading by 11-year-old, Rebecca, of Vermillion, South Dakota.
Rebecca sent a letter to Obama asking him to "visit the warmest of the Dakota's," and so he did.
To celebrate this rarely accomplished achievement, we've compiled seven pretty awesome photos of the president and the beautiful states he's visited: