— -- President Trump offered his thanks to members of the military serving overseas on Thanksgiving — holding a video call with those at posts in Afghanistan, Iraq, Turkey and Bahrain and aboard the USS Monterey.
"We totally support you, and, in fact, we love you. We really do. We love you, and this is a Thanksgiving you will not forget. You are in a different part of the world than you are used to, but boy, are you doing a job there," Trump said.
He also rattled off his accomplishments as president and assured the service members that they are fighting "for something good."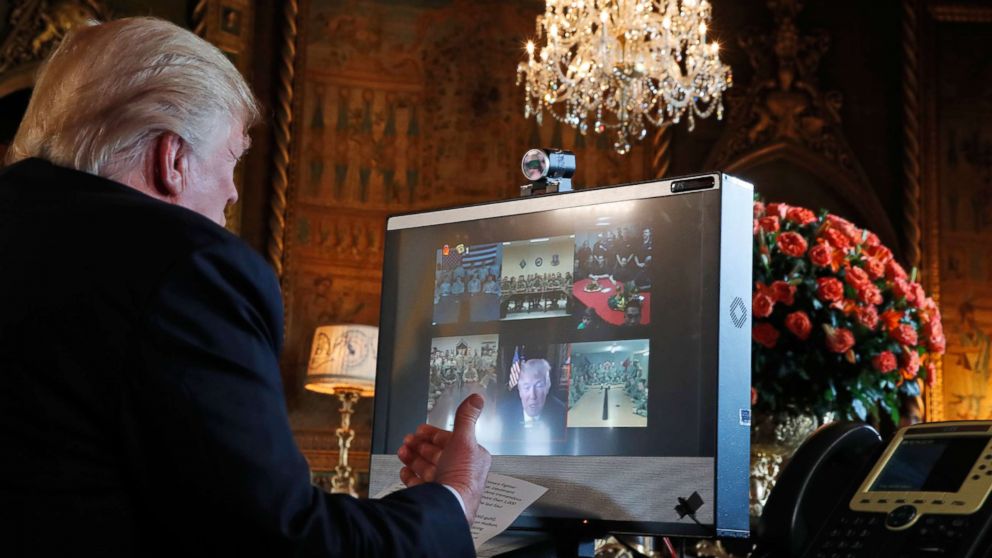 "I know it's hard to be away from home at this time of the year. We're doing well at home," Trump said. "The economy is doing really great. When you come back, you're going to see with the jobs and companies coming back to our country, and the stock market just hit a record high, unemployment is the lowest it's been in 17 years, so you're fighting for something real. You're fighting for something good.
"A lot of things have happened with our country over the last short period of time."
Trump then referred to his administration's battle to pass a tax overhaul before the year's end, telling the troops that the cuts will be beneficial for the economy.
"Now we're working on tax cuts — big, fat, beautiful tax cuts. And hopefully we'll get that, and then you're really going to see things happen," he said.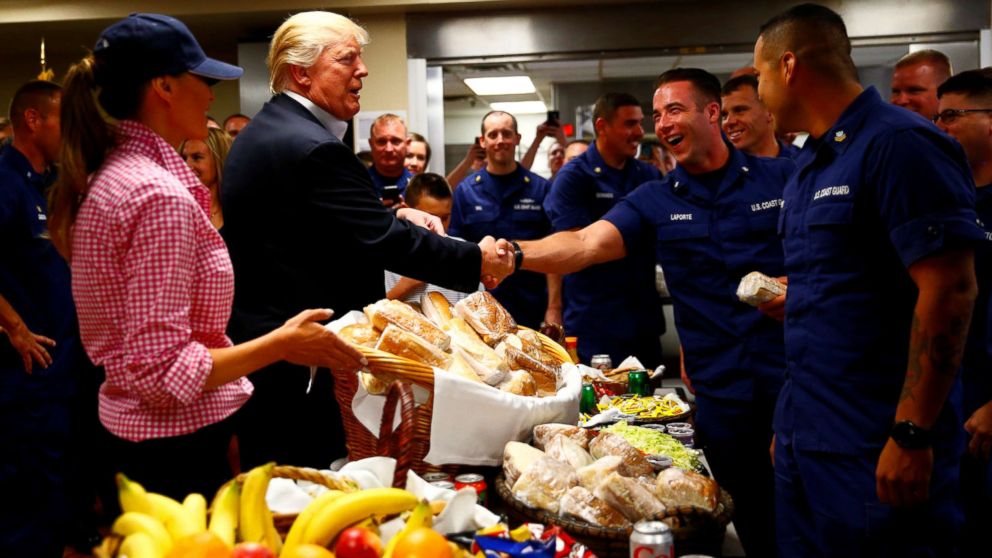 After his video call with troops, Trump visited a Coast Guard station in Florida to thank the members stationed there in person and made note of the strength of the Coast Guard's "brand."
"I think that there is no brand of any kind — I'm not just talking about a military kind — that has gone up more than the Coast Guard. Incredible people, you've done an incredible job," he said.
"You saved a lot of people, and I just want to thank you on behalf of the whole country. What a job you've done," he said, referring to the Coast Guard's efforts in the responses to hurricanes Harvey, Irma and Maria in recent months.
Trump again touted the strength of the U.S. economy and stock market — declaring that "we're building up wealth" to help build a stronger military.
"We have a country really starting to turn, and we want have a strong country," he said. "We want to have a country where I can buy new Coast Guard cutters and not have to worry about it, and that's what we're doing. We're building up wealth so that we can take care of protection."
Trump went on to say that the U.S. makes the best military equipment in the world but that he wants what we use to be "a little bit better" than what we sell abroad.
"I always say, make ours a little bit better, keep about 10 percent in the bag, because nobody has what we have," he said.