— -- Donald Trump, trucker in chief?
That's the role the president briefly assumed Thursday when he climbed into the drivers seat of a Mack 18-wheeler parked on the South Lawn of the White House.
Trump, who wore an "I Love Trucks" button on his lapel, tried his best to emulate a truck driver: He enthusiastically pumped his fists, made a series of facial expressions that lit up the Twittersphere, and excitedly tooted the big rig's horn at least six times.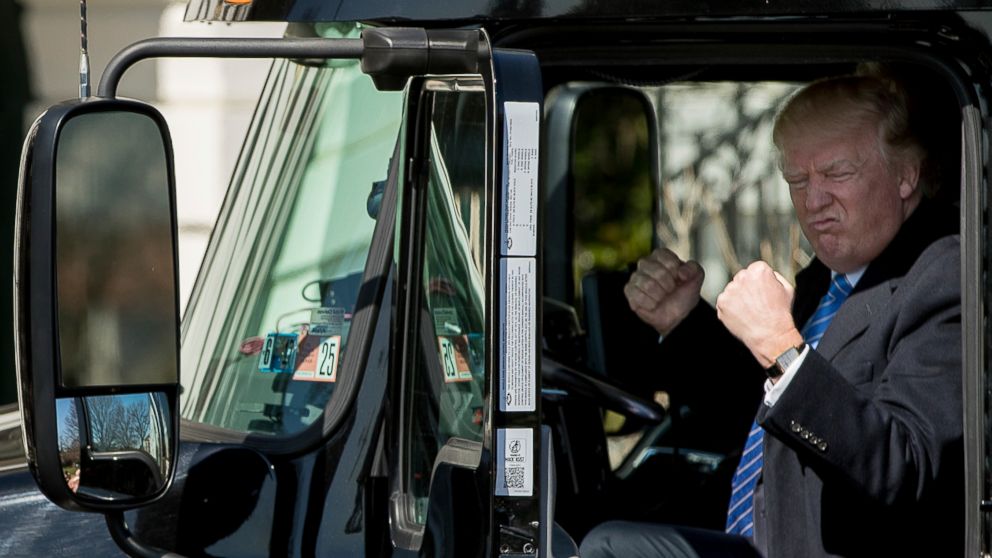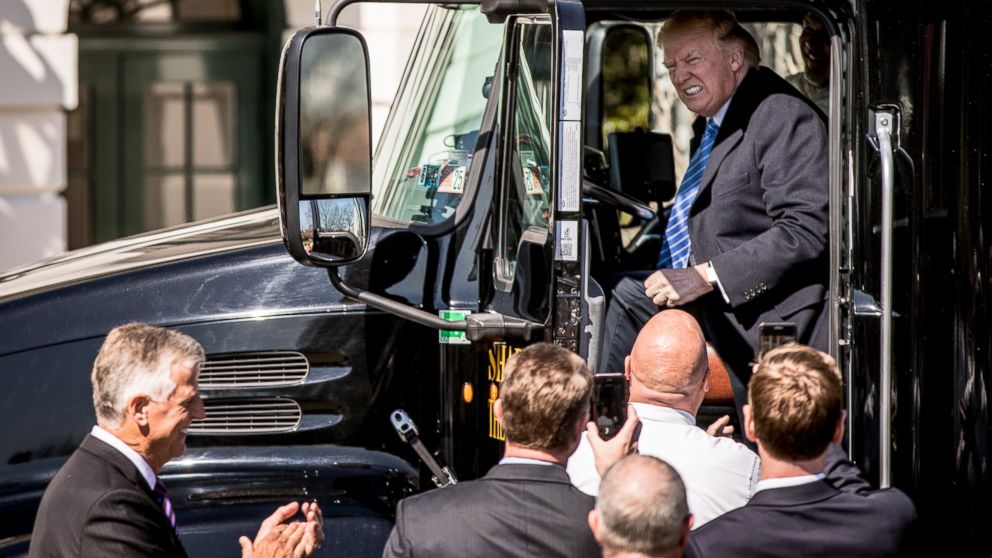 And Trump clearly didn't run out of gas: following his spirited session of trucker role play, he met with truckers and CEOs from the American Trucking Association to discuss healthcare.
"No one knows America like truckers know America," he said during the meeting. "You see it every day. You see every hill, and you see every valley and you see every pothole in our roads that have to be rebuilt."