President Donald Trump said on Saturday he will delay plans for a mass deportation of undocumented immigrants for two weeks so that he can negotiate with members of congress -- a move that was quickly applauded by Democrats.
"At the request of Democrats, I have delayed the Illegal Immigration Removal Process (Deportation) for two weeks to see if the Democrats and Republicans can get together and work out a solution to the Asylum and Loophole problems at the Southern Border," the president tweeted. "If not, Deportations start!"
The Trump administration had planned to deport more than 2,000 undocumented immigrants in as many as 10 cities in an unprecedented show of force aimed at deterring illegal migration of families. The removals would impact individuals who had previously received deportation orders, but continued living in the United States.
House Speaker Nancy Pelosi quickly took to Twitter to welcome the decision.
"Mr. President, delay is welcome," she tweeted. "Time is needed for comprehensive immigration reform. Families belong together.
A record number of migrant families have arrived at the southern border in recent months. Of the roughly 144,000 migrants stopped by U.S. authorities in May, more than 105,000 came as families. The numbers represent the largest North American land migration trend in more than a decade.
A source told ABC News that Speaker Nancy Pelosi called the president Friday night to ask him to call off the deportation raids.
The president's tweet represented a change of course even from earlier in the day on Saturday.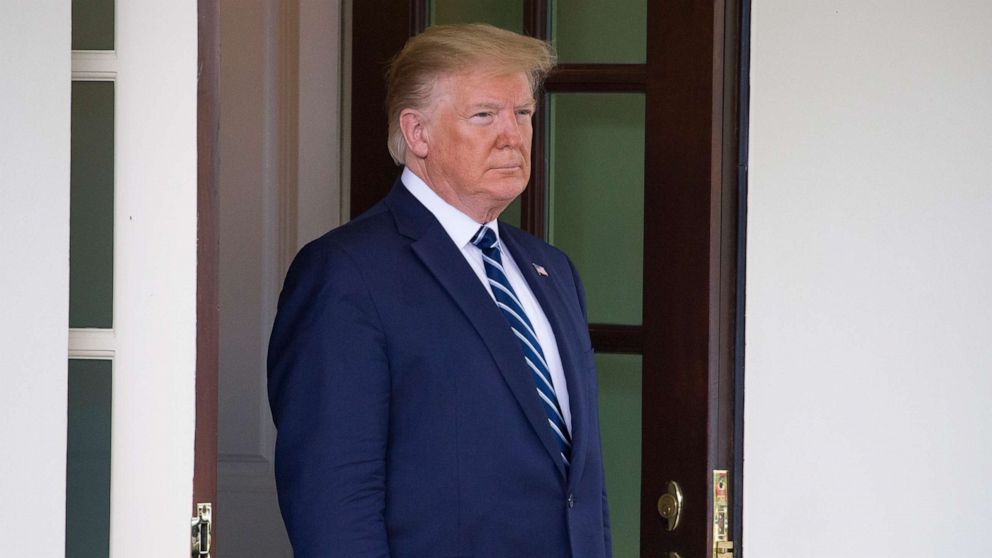 Prior to sending the tweet, as the president departed for Camp David, he addressed a group of reporters and said that the deportations would start "during the course of this next week, maybe a little bit earlier than that" and that "everybody that came into the country illegally will be brought out of the country very legally."
"These are people who came into the country illegally, they've been served, they've gone through a process, a process of the courts and they have to be removed from the country," Trump said. "They will be removed from the country. It's having a very big effect on the border."
When news broke that the president was calling on deportation raids, cities like Los Angeles, Baltimore and Chicago immediately fired back, saying they wouldn't cooperate with the raids and warned residents to make sure they had functional locks on their doors. Residents are not required to open their doors to officials from U.S. Immigration and Customs Enforcement unless they have a warrant signed by a judge.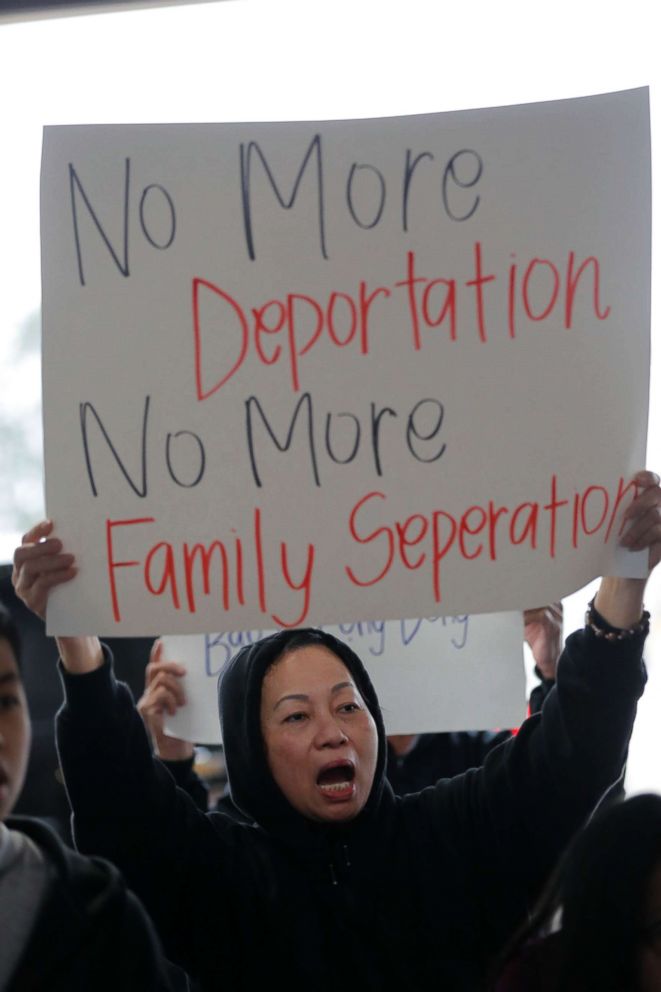 Law enforcement officials said the threat of deportation raids would hurt efforts by police departments to keep cities safe because people living in immigrant communities would grow too fearful to cooperate.
In an interview with ABC News Live Friday, Immigration and Customs Enforcement Acting Director Mark Morgan said there were no plans to commence deportations in the range of "millions," as Trump's tweet suggested Monday.
"This is not about fear," Morgan said. "No one is instilling fear in anyone. This is about the rule of law and maintaining the integrity of the system," Morgan told ABC News.
ABC News' Quinn Owen, Anne Flaherty, Rachel Scott and Benjamin Siegel contributed to this report.