In a nod to history and the special relationship between the United States and one of the nation's oldest allies, President Donald Trump and first lady Melania Trump will host the President France Emmanuel Macron and his wife for a rare private dinner at George Washington's Mount Vernon estate.
"The setting will serve as a beautiful reminder of France's unique status as America's very first ally going all the way back to the American revolution," said White House press secretary Sarah Sanders.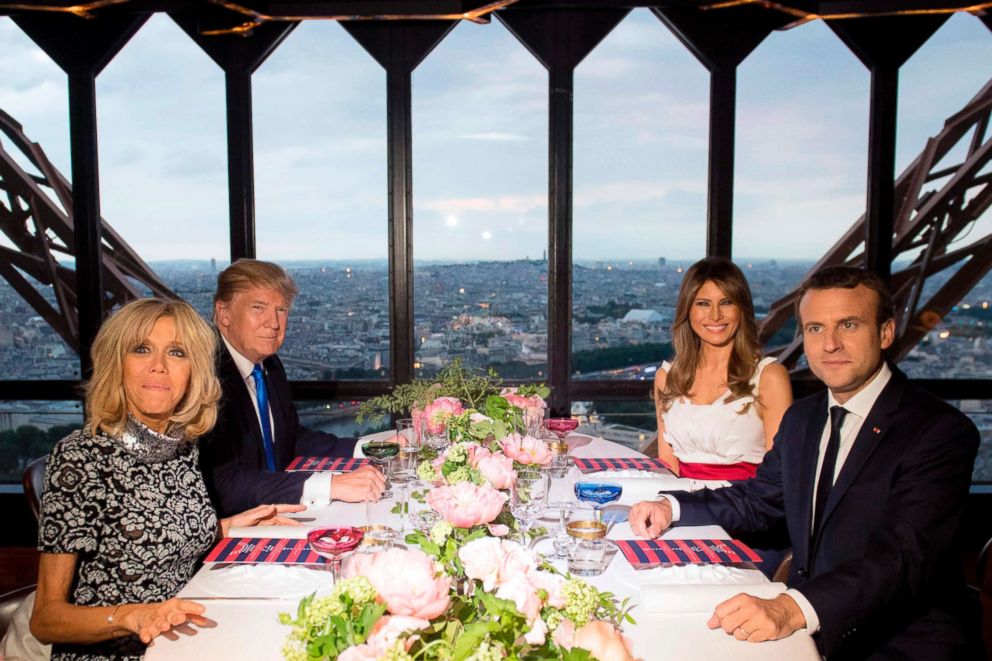 The 18th century home of America's first president and founding father was specifically chosen as a backdrop for the first dinner of the first state visit of Trump's administration. Last July, the Macrons hosted the Trumps for a dinner above Paris inside its most famous landmark, the Eiffel tower.
"President Trump is eager to host the Macrons for this special event, as he remembers fondly the dinner the couples shared together in the Eiffel Tower on the eve of Bastille Day last July," said a senior administration official.
In addition to dinner, the Macrons and Trumps will receive a tour of the grounds from Mount Vernon Regent Sarah Coulson and Mount Vernon president Doug Bradburn, and visit the gravesite of George Washington.
"Our crews have been working around the clock to freshen up the estate in preparation for the visit," said Melissa Wood, spokeswoman for the Mount Vernon estate.
The grounds will close at 1 p.m. on Monday afternoon in anticipation of the event.
Over the years, Mount Vernon has been the host site for visits from foreign dignitaries like Winston Churchill, Charles de Gaulle and former French President Nicholas Sarkozy.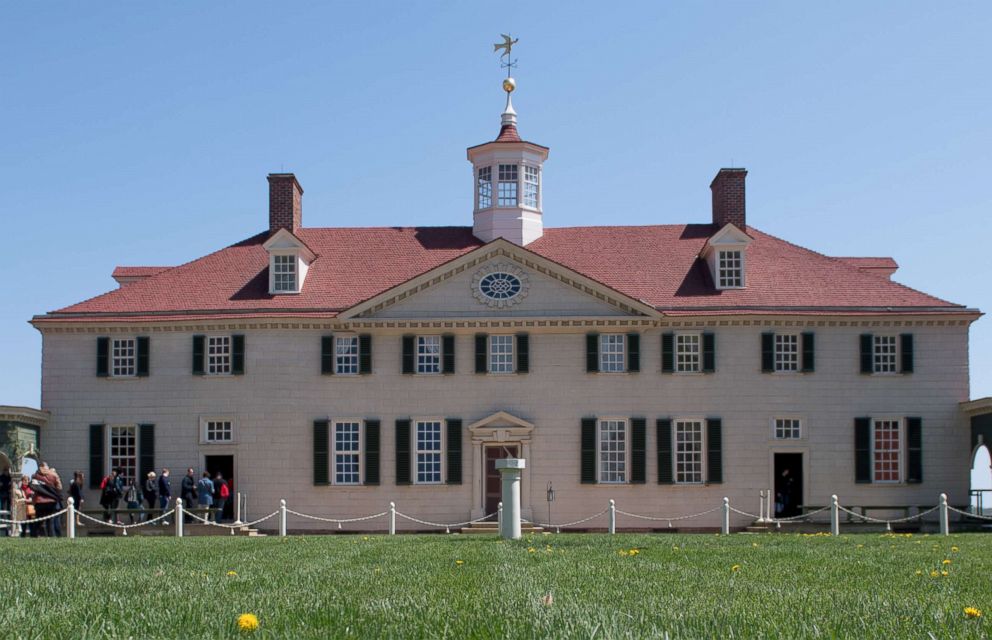 In 1961, first lady Jacqueline Kennedy planned the first White House state dinner outside of Washington, D.C., in honor of President Mohammad Ayub Khan of Pakistan and his daughter, Naseem Akhtar Aurangzeb. Four boats transported guests up the Potomac River to a tent, decorated by Tiffany's, on the sprawling grounds of Mount Vernon.
The White House has remained tight-lipped about specific details of the visit, but like Kennedy, Melania Trump "was involved in every aspect of the planning of the state visit," her press secretary, Stephanie Grisham, told ABC News.
The estate holds particular symbolism for the United States and France, as Washington welcomed his close friend and Frenchman Marquis de Lafayette to his estate three years after fighting alongside each other in the Revolutionary War.
After fighting for the United States, Lafayette went on to serve an important role in the French Revolution. In 1790, as a symbol of his appreciation for the United States and shared democratic ideals, Lafayette sent President Washington the key to Bastille prison, which remains on display at Mount Vernon more than 200 years later.