— -- Standing on a White House balcony, President Donald Trump and first lady Melania Trump joined millions of Americans to watch the total solar eclipse Monday.
At first, Donald Trump was seen viewing the rare astronomical event without any special solar filters, which can cause serious eye damage. Someone was heard yelling to the president, "Don't look!"
Later, both Trump and his wife donned eclipse glasses to watch the moon move between the sun and Earth.
Although the White House was not in the path of totality, where the moon completely blocks the sun and casts a dark shadow on Earth, the president and first lady were able to witness the moon cover about 81 percent of the solar surface.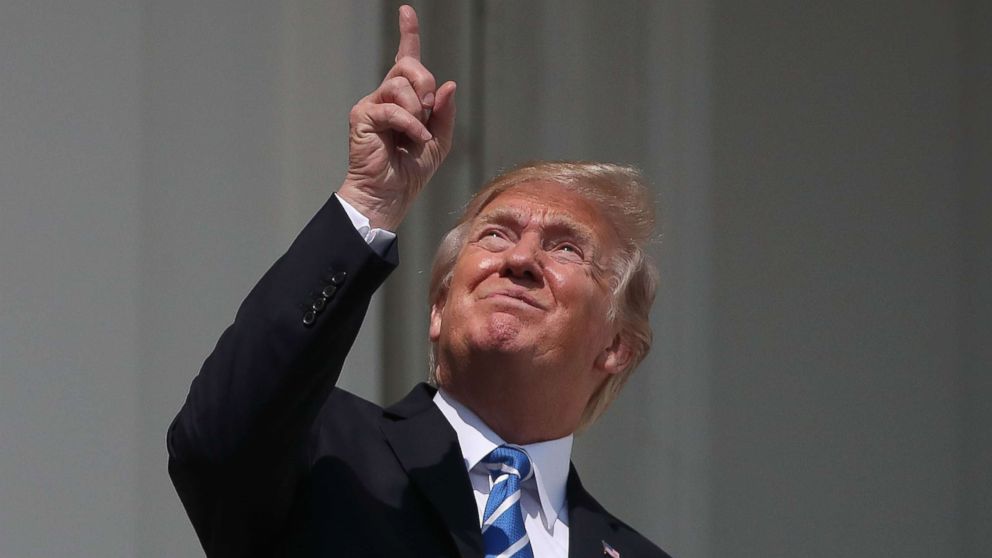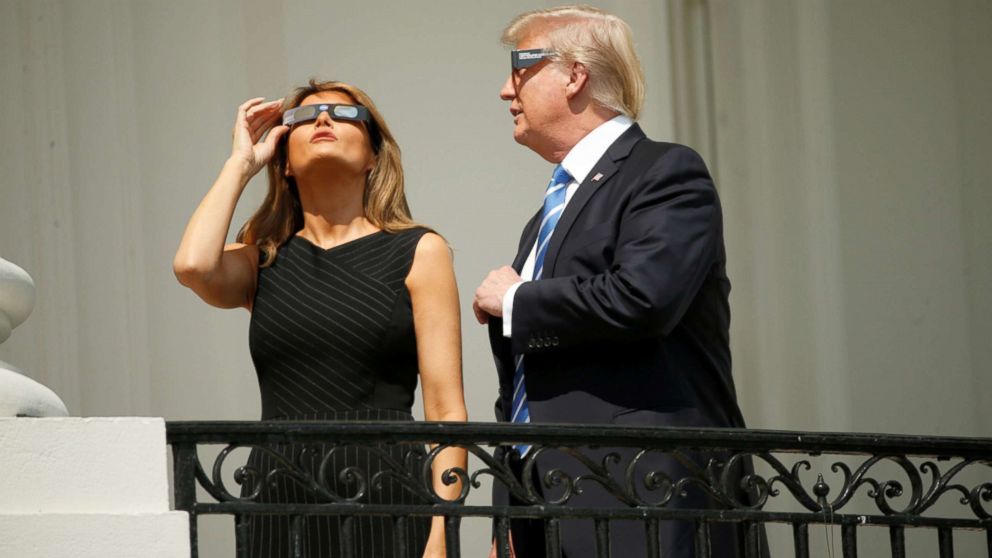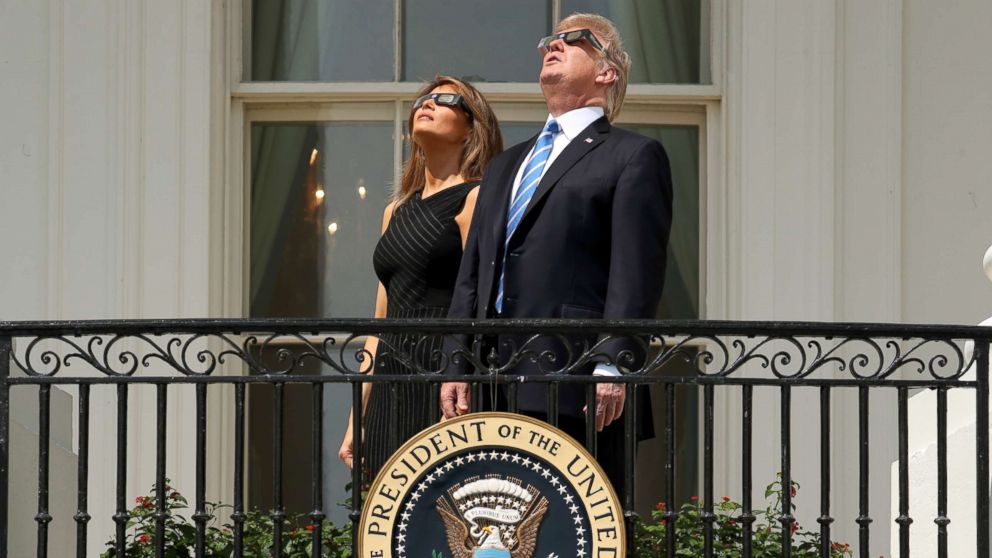 Monday's total solar eclipse was particularly rare because it's the first time since June 8, 1918, that the path of totality exclusively crossed the continental United States. It was also the first continentwide total eclipse to be visible only from the U.S. since 1776.
The last time the contiguous United States saw a total solar eclipse was Feb. 26, 1979, when the path of totality crossed only the Pacific Northwest.