— -- President Trump will visit the FBI National Academy on Friday amid heightened tensions with the bureau whose reputation he recently described as "in tatters," and its standing as the "worst in history."
According to the White House, Trump will deliver remarks to graduates of the 10-week national academy program. The academy, according to the FBI's website, is a "professional course of study" open to U.S. and international law enforcement managers of all stripes.
In May, President Trump was expected to visit the FBI headquarters, but the trip was notably scrapped following mounting backlash over his controversial firing of then-FBI Director Jim Comey.
Since then, the president has publicly derided the FBI's reputation amid its investigation into his campaign's alleged ties to Russia and Moscow's interference in the 2016 election.
He has vented on Twitter about whether the FBI's investigation is politically motivated, and whether his former opponent, Hillary Clinton, escaped conviction in the investigation of her use of a private email server because of agency's political bias.
Just last week Trump said the FBI's reputation was "in Tatters - worst in History!"
Asked a week ago about the president's tweets in front of the House Judiciary Committee, FBI Director Christopher Wray said the reputation of the bureau was "quite good."
"The FBI that I see is tens of thousands of brave men and women working as hard as they can to keep people they will never know safe from harm," Wray said.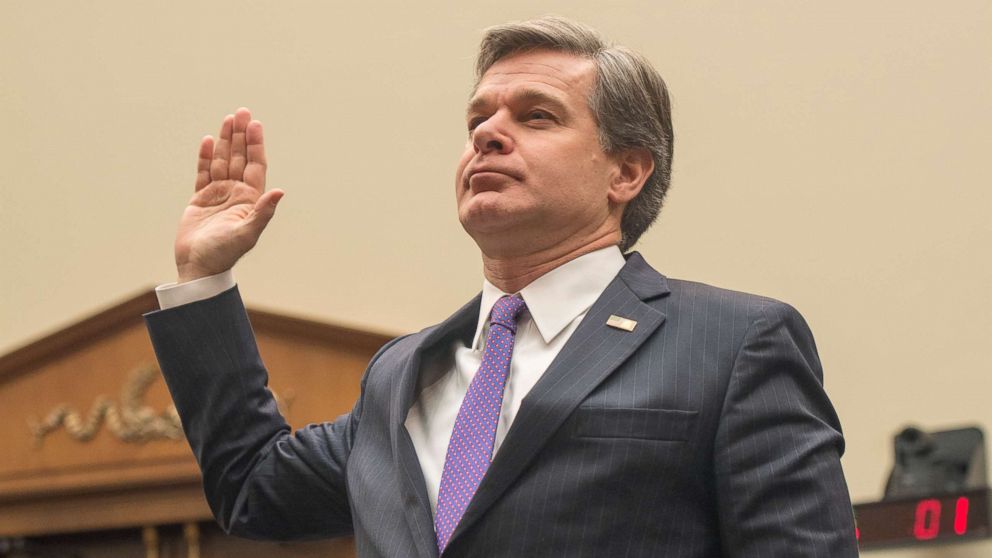 But Wray was also grilled about reports of political bias influencing the investigations into Clinton and Russian election interference.
Specifically, lawmakers pressed Wray over anti-Trump texts sent by a senior agent on special counsel Robert Mueller's team, who was removed over the summer. The texts, recently revealed, repeatedly called President Donald Trump "an idiot," and said the Republican Party "needs to pull their head out of their" rear-ends.
The revelations led members of Trump's legal team this week to call for Attorney General Jeff Sessions to appoint a second special counsel charged with investigating allegations of political bias and conflicts of interest in the Department of Justice.
Trump's war of words with the FBI dates back well before his election win, when he publicly scolded Comey's announcement that Clinton would not face criminal charges in her use of a private email server as secretary of state.
But the feud reached its pinnacle following Trump's sudden firing of Comey in May, and subsequent comments from his administration denouncing Comey's leadership of the bureau.
Several weeks later in his testimony to Congress, Comey emotionally rebuked those comments as "lies, plain and simple."
"The administration then chose to defame me and, more importantly, the FBI by saying that the organization was in disarray, that it was poorly led, that the workforce had lost confidence in its leader," Comey said.