— -- With a serious number of delegates up for grabs on both sides of the aisle, all five presidential candidates are trying take a bite out of the Big Apple by showing they're New York to the core ahead of the state's primaries.
This year's presidential race is unique in that the majority of the candidates -- three of the five left standing -- have ties to New York.
Now they all seem to be trying to out-New York one another, with mixed results.
Ted Cruz
The Texan senator arguably got off on the wrong foot with the Empire State, having criticized "New York values" earlier in the campaign as part of an attack on Donald Trump.
He's since attempted to clarify the statements, saying that he meant the "values" held by "liberal New York democrats who have hammered this state."
As a result of his "values" comments, Cruz's reception in New York got off to a rocky start, after a group of students in The Bronx planned to walk out of school when he was slated to have an event there, so his team cancelled.
Cruz has since turned his attention to a different borough, touring a matzo factory in Brooklyn Thursday.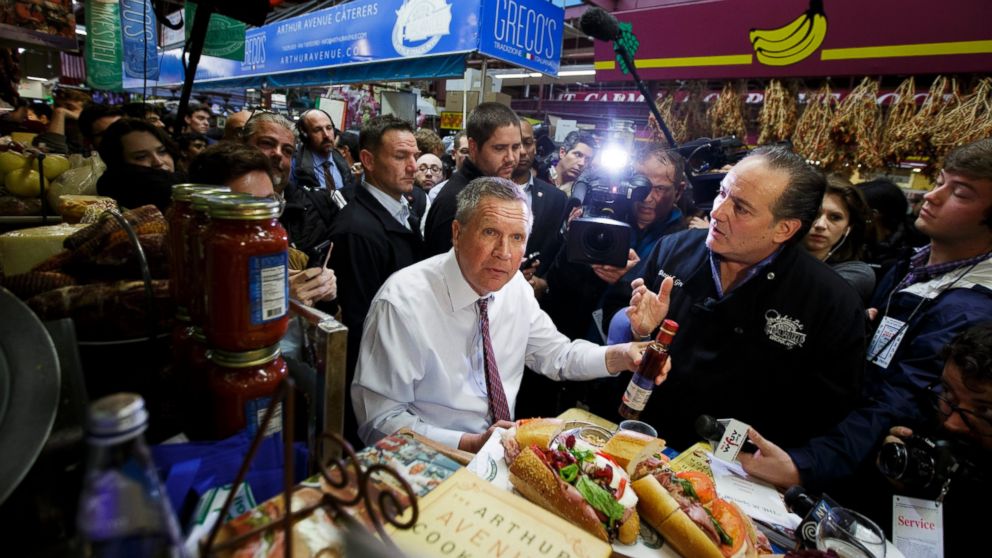 Like many Midwestern transplants, the Ohio governor appears to be instantly smitten with the Big Apple.
And like many a New Yorker, Kasich has apparently been planning his visits around food.
Last week, Kasich raved about the pizza that he had in Queens and caught flak for using a fork.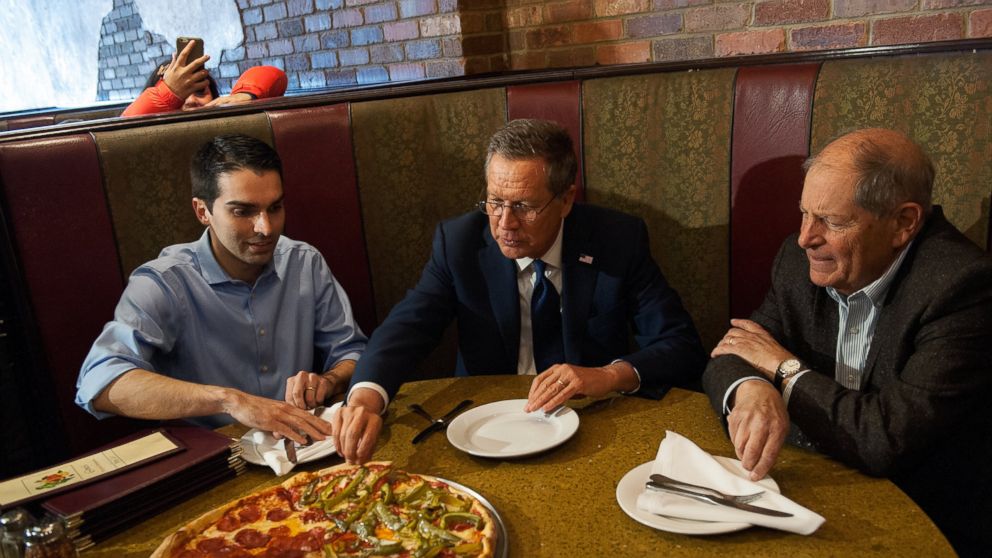 He's since learned his lesson, and joked about knowing not to use a utensil while tucking into an Italian feast at a deli in The Bronx.
Among the delicacies he sampled were pasta bolognese, a large sandwich and some of the eatery's homemade wine. The deli added a sandwich with his name to the menu, "The JK Special," that consisted of salami, provolone, pepperoni, hot peppers, pickles, oil and vinegar.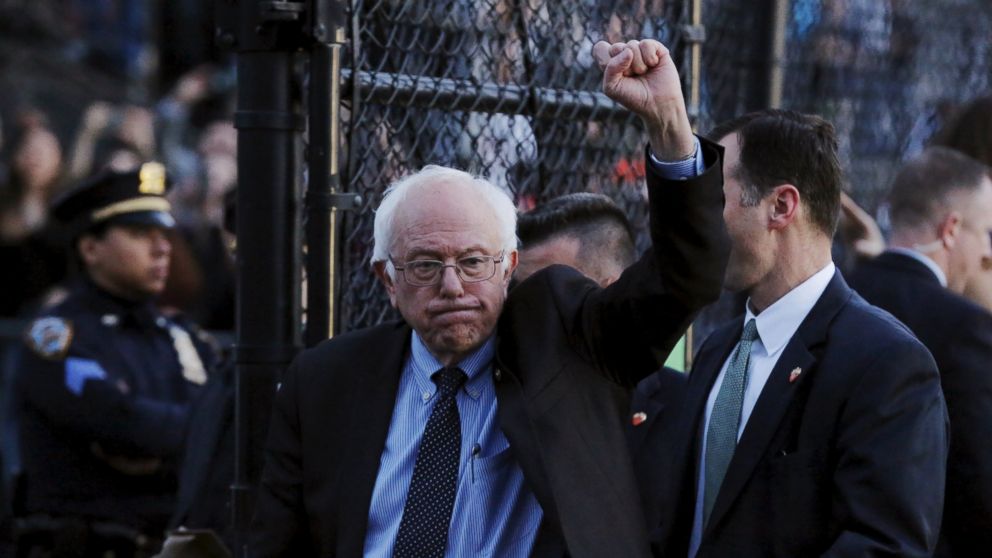 When the Vermont senator opens his mouth, his New York roots are unmistakable. Sanders was born and raised in Brooklyn, and though he hasn't lived in the state for nearly a half century, his ties to the city are clear.
What else has become clear, however, is that he may need to brush up on local routines.
In a meeting with the New York Daily News editorial board, Sanders made a misstep when he said that subway riders use tokens to ride the train.
Subway tokens were no longer used starting in 2003, when the system switched over to refillable MetroCards.
He also may have set up Yankees fans for disappointment when he held a rally in The Bronx last week.
Some Twitter users took the hashtag #BernieintheBronx as a hint that retired Bombers center fielder Bernie Williams may have made an appearance at his old stomping grounds.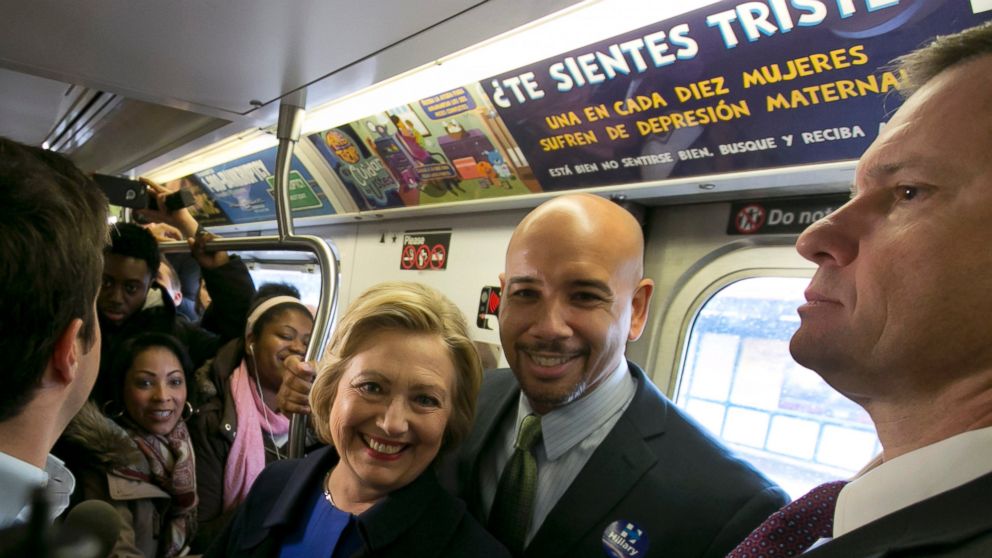 The Democratic frontrunner has been a New York resident since 2000, calling Chappaqua home, and served as one of the state's senators for eight years.
During her brief subway ride this morning, she took a subtle jab at Sanders by noting how the token-to-MetroCard switch happened when she was senator.
But she did run into her own bit of trouble on the train. Reporters traveling with her noted that it took her several swipes to get through the turnstile.
A fickle MetroCard reader is a problem all New Yorkers run into every once in a while, but most take the subway more than two stops. Clinton got on the train at Yankee Stadium and got off just two stops later.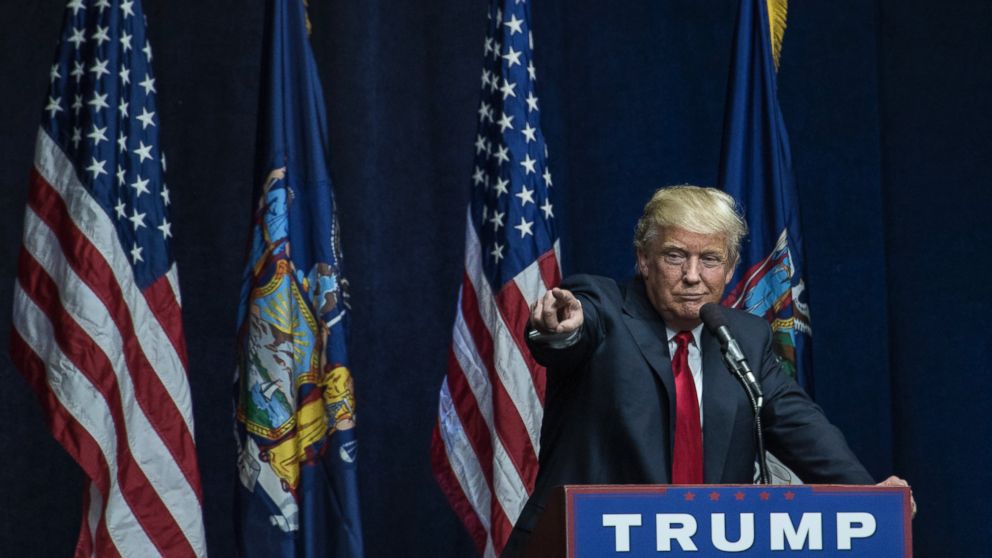 Donald Trump
The real estate magnate turned Republican frontrunner is the only candidate who was born, bred, and still lives in New York, hailing from Queens.
Aside from his extensive real estate holdings in the city, he also has his name attached to several of the city's landmarks. Trump was the longtime owner of the Plaza Hotel and the ice skating rink in Central Park, long known as Wollman Rink, which is now technically called Trump Skating Rink after he renovated it in the late 1980s.
While his campaign schedule will likely pick up as the April 19 primary approaches, he has no public events scheduled for the next three days before heading upstate on Sunday. On Wednesday night, he hosted thousands at a rally on Long Island.
In a city where people ignore celebrities and are perpetually unimpressed, Trump is arguably pulling the most New Yorker move of them all in playing hard to get.