Rep. Rob Bishop gave a press conference while eating a hamburger. Not because he was hungry, but because he claimed Democrats were on track to outlaw cows under their pie-in-the-sky proposal to tackle climate change.
The legality of beef isn't really at stake, of course. But the publicity stunt is a look at the kind of attention the Green New Deal is bringing to the politics around climate change.
"If this Green New Deal wants to control my life, let me go to President Obama's favorite place and realize that if this goes through this will be outlawed. I can no longer eat this type of thing, so before they take it away from me...before it's illegal and an endangered species," Bishop said before taking a bite of the burger from Washington restaurant Good Stuff Eatery.
Climate change is one of the most complex issues facing the world today and since President Donald Trump publicly announced the U.S. would no longer abide by the Paris Agreement, no politician has devised a plan that would have enough support to take its place.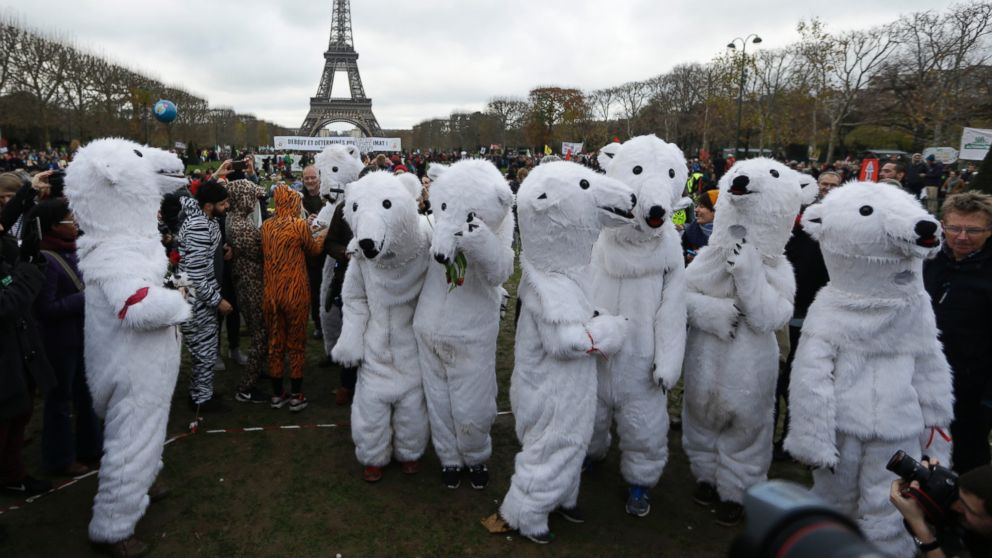 The current conversation about the Green New Deal is mostly symbolic; the resolution doesn't carry the force of law but forces the conversation into the spotlight.
The debate is further complicated by the emotional response it evokes from both sides.
Progressive Democrats and climate activists say the Green New Deal is the only plan proposed so far that is ambitious enough to have an impact to prevent the worst case scenario of global warming. Supporters frequently cite a recent UN climate report that warned some effects on the environment could become irreversible in the next two decades.
Not every Democrat though believes the plan will advance the cause. And, in fact, some experienced politicos are concerned that forcing 2020 candidates to vote on the measure will come back to haunt them later.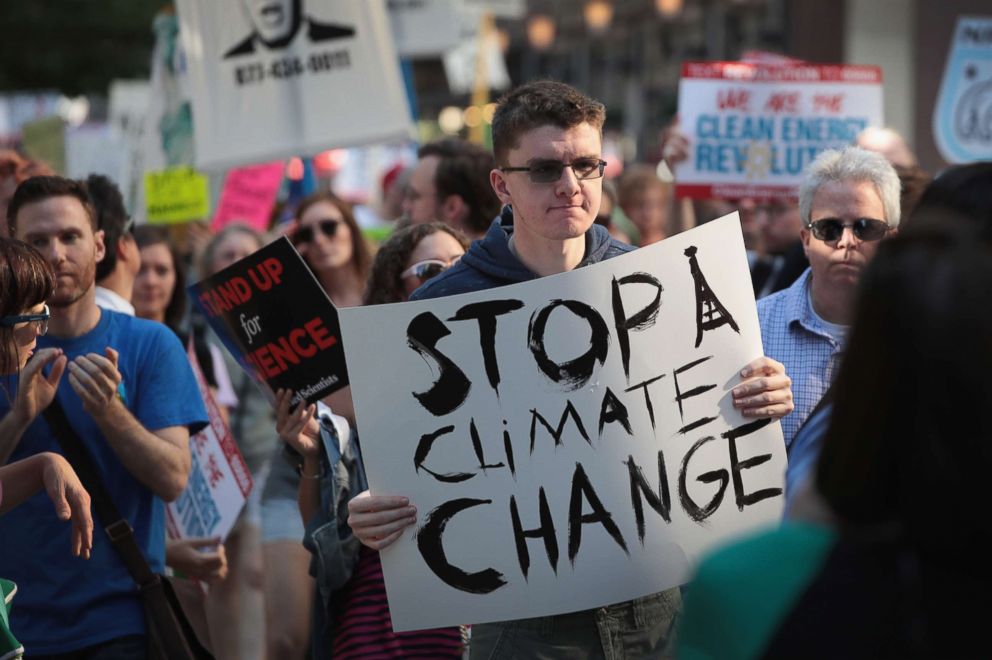 One prominent Democrat, Sen. Dianne Feinstein, D-Calif., told a group of youth activists she wouldn't vote "yes" for a resolution that won't pass. She was later derided by advocacy groups as a threat to the cause and criticized for being condescending to young people who say they'll be the most impacted by effects of climate change.
Conservatives counter back with cries that the overarching proposals smacks of socialism and is overly expensive.
In response to the criticism, Democrats are challenging Republicans to offer their own version.
Freshman Rep. Alexandria Ocasio-Cortez, who co-sponsored the resolution with Sen. Ed Markey, acknowledges the proposal is extreme but also uses that as a challenge to both parties to offer alternative policies to address climate change.
"I just introduced Green New Deal two weeks ago and it's creating all of this conversation. Why? Because no one else has even tried, no one else has even tried. So people are like 'oh, it's unrealistic, oh it's vague, oh it doesn't address this little minute thing'," she said at an event with the group Girls Who Code posted by NowThis News.
"So I'm like you try, you do it because you're not. You're not. So until you do it, I'm the boss."
Majority Leader Mitch McConnell promised to bring the Green New Deal to a vote, a move Minority Leader Chuck Schumer called a "sham" because Republicans already plan to vote against it and haven't offered any alternative.
The problem is that, so far, the public conversation looks like many others in today's political environment. Two extremes attacking each other with no sign they'll attempt to meet in the middle.
In an attempt to redirect the conversation to the issue of climate change, all 47 Democrats in the Senate introduced a new, more basic climate resolution on Thursday. Like the Green New Deal the resolution doesn't carry any legal weight but sends a message climate change is important and Congress should do something about it, without any specific policy attached.
In response, Republicans brought it back to the Green New Deal.
"I don't blame Senate Democrats for trying to duck this big green bomb," Sen. John Barrasso who leads the Environment and Public Works Committee, said in a statement. "You can't escape the fact that nearly every Democrat senator running for president supports it."
Schumer said Democrats will demand a vote on this resolution if McConnell brings the Green New Deal for a vote, which could move this hypothetical debate on the record for members to vote on the reality of climate change and whether it warrants any action.
Some members of Congress have proposed more modest approaches to reducing greenhouse gas emissions, like a carbon tax introduced by a Republican last year. Rep. Kathy Castor, the chair of the select climate committee, says some climate solutions have bipartisan support.
But it's too soon to tell if any broad proposals will get off the ground in the new Congress.
And even if the Green New Deal resolution has no path after a Senate vote, Democrats running for president in 2020 have made it clear it won't be the last word on this issue during the campaign.