Real-life 'Red Sparrow'? Court filings allege Russian agent offered sex for access
The charge comes as Butina makes her first court appearance in Washington.
A new court filing alleges Maria Butina, the Russian gun-rights activist who was recently arrested and charged as a foreign agent, offered "sex in exchange for a position within a special interest organization" as part of a bid to gain access and make contacts in American political circles.
Butina, the filing notes, is believed to have "cohabited and been involved in a personal relationship" with an unnamed U.S. person for the sole purpose of developing her alleged influence operation, sparking comparisons to the recent spy thriller "Red Sparrow" starring Jennifer Lawrence as a Russian femme fatale.
"This relationship does not represent a strong tie to the United States because Butina appears to treat it as simply a necessary aspect of her activities," the filing said. "For example on at least one occasion, Butina offered an individual other than U.S. Person 1 sex in exchange for a position within a special interest organization. Further, in papers seized by the FBI, Butina complained about living with U.S. Person 1 and expressed disdain for continuing to cohabitant with U.S. Person 1."
At her first court appearance in Washington, D.C., on Wednesday, a federal magistrate judge ordered Butina held without bond pending trial. Butina pleaded not guilty to criminal charges of conspiracy and failure to register as a foreign agent. If she is found guilty, Butina could face up to ten years in prison.
The 12-page filing -- which quotes from electronic messages in which a Russian official compares her to Anna Chapman, the red-headed Russian spy who operated under deep cover until she was discovered and deported as part of a prisoner swap in 2010 -- notes that Butina's lease was scheduled to end on July 31, and she packed her belongings and wired money from her bank account back to Russia, which they believe were signs she was preparing to leave Washington.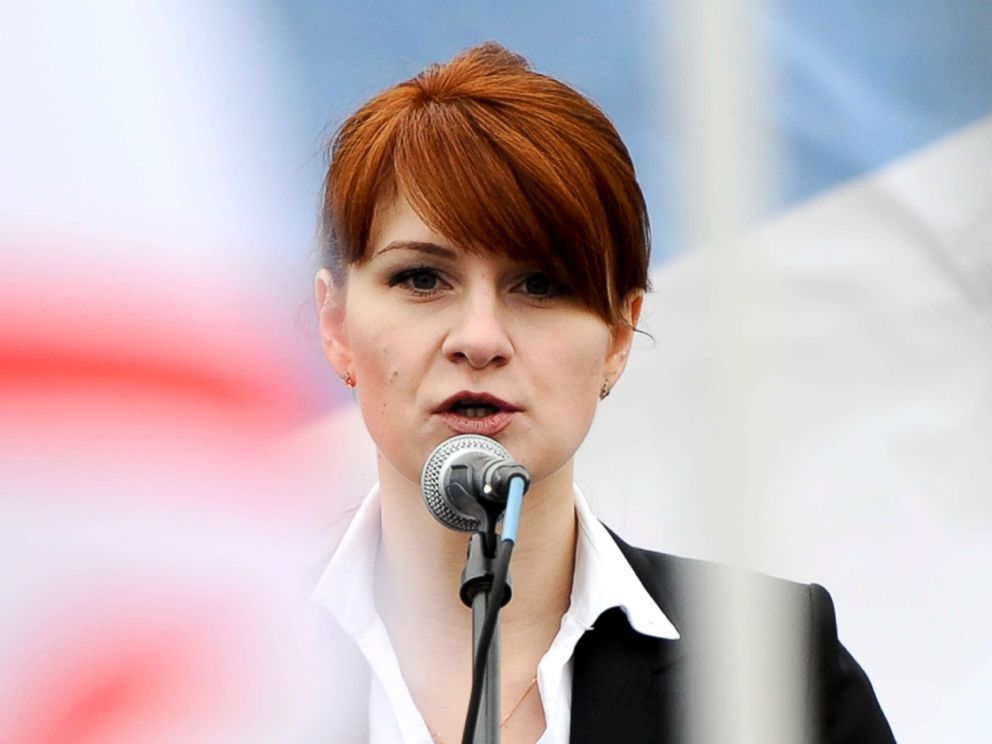 "Her strong incentive is to retreat to Russia," the court filing said. "Butina presents an extreme risk of flight."
Advocating for the court to allow Butina to remain out of jail pending trial, her attorney, Robert Driscoll, told the court on Wednesday that his client had plenty of opportunities to flee the country -- including after an April 2018 meeting with the Senate Intelligence Committee as part of their probe into Russian meddling during the 2016 campaign -- but did not.
The case brought against her was not brought by Special Counsel Robert Mueller's team, and it is not known whether it has any connection to the broader investigation into Russian meddling in the presidential campaign.
Butina's attorney has offered a strong rebuke against the government allegations, calling them "overblown" and saying she only sought to build friendly relations between Russians and conservative American activists. But the filing by counter-intelligence prosecutors says only some of what is known of Butina's activities in the U.S. have been made public so far.
"The weight of evidence against the defendant is substantial," the filing said.
FBI agents have been monitoring Butina for more than a year, the filing said, and believe she maintained contact with the Russian spy agency FSB during her stay. They allege that she built close relationships with several politically-connected Americans for the sole purpose of exploiting them for access.
"The plan was calculated, patient, and directed by [a] Russian official," the filing said. "The defendant's covert influence campaign involved substantial planning, international coordination and preparation. The plan for Butina also required, and she demonstrated, a willingness to use deceit…to bring the plan to fruition."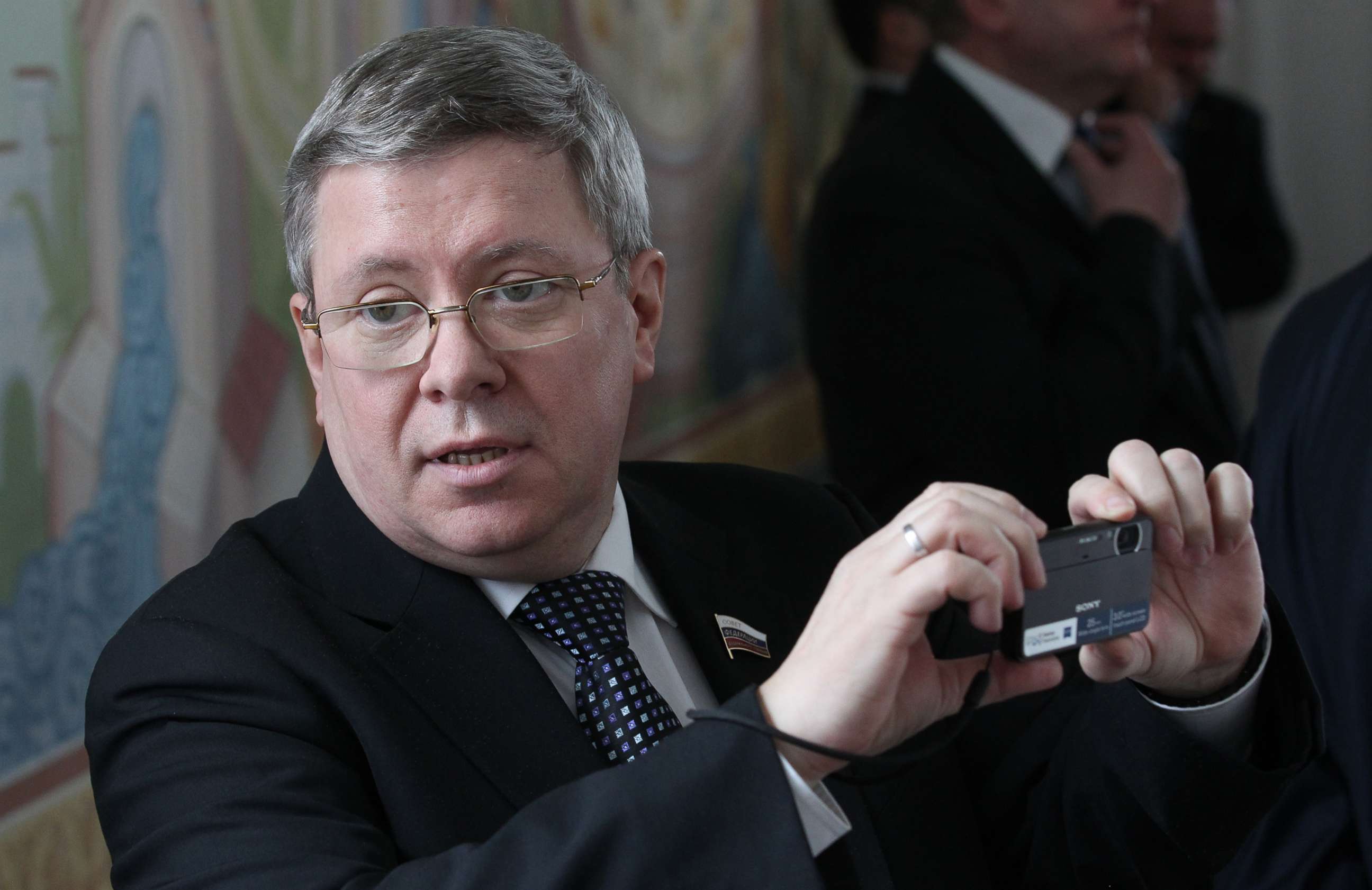 Butina, 29, had been a mysterious presence in conservative circles over the past several years. She cofounded the Russian gun-rights group "The Right to Bear Arms" with Alexander Torshin, one of Russian President Vladimir Putin's closest allies, and then, according to prosecutors, used those seemingly shared interests to cultivate ties to high-ranking NRA officials and conservative politicians in the United States.
Butina and Torshin were frequent attendees of the annual NRA conventions, and former NRA president David Keene returned the favor. In 2013, Butina introduced Keene at the Right to Bear Arms annual conference in Moscow, and in 2015, she hosted a delegation of NRA board members, including Keene, in Moscow.
The relationship with Keene, who has not responded to requests for comment from ABC News, appears to have positioned her to get close to other powerful people, including the president. At the FreedomFest conference in Las Vegas in July 2015, Butina asked then-candidate Donald Trump a question about whether he would uphold "damaging" Russian sanctions. She also attended the National Prayer Breakfast in Washington, D.C. in February 2017, where President Trump was the keynote speaker.
Meanwhile, she was pursuing a master's degree in international relations from American University, where she graduated in May, but law enforcement officials now believe that was just a cover as she acted as a "covert Russian agent" seeking to "exploit personal connections" and "infiltrate organizations active in U.S. politics in an effort to advance" Russian interests.
After graduating, Driscoll said Butina planned on moving to South Dakota to live with her boyfriend, who was not identified during the hearing or in court filings.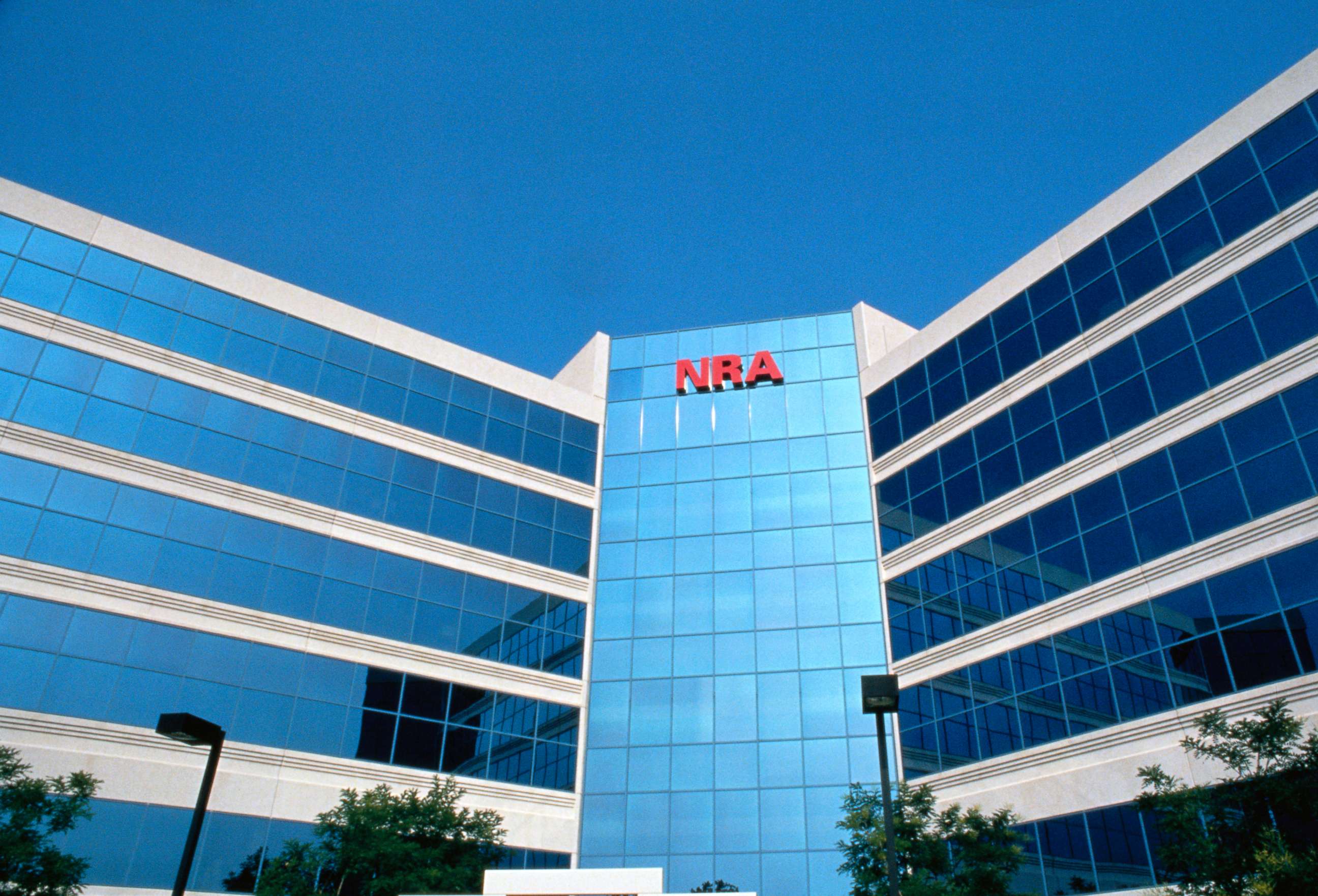 Throughout her time in the United States, according to the affidavit attached to the initial criminal complaint, she received guidance from an unnamed Russian official who, based on the description, appears to be Torshin, and coordinated with two unnamed U.S. persons, whose identities remain opaque.
According to the affidavit, Butina and the Russian official "took steps to develop relationships with America politicians in order to establish private, or as she called them, 'back channel' lines of communication. These lines could be used by the Russian Federation to penetrate the U.S. national decision-making apparatus to advance the agenda of the Russian Federation."
That effort appears to have been focused on the NRA. In private messages, Butina emailed one of the unnamed U.S. persons, describing what she called the "central place and influence" an unnamed gun-right groups enjoys in an unnamed political party as the "largest sponsor of the elections to the US congress, as well as a sponsor of The CPAC conference and other events."
The following year, that U.S. person emailed an acquaintance, saying "I've been involved in securing a VERY private line of communication between the Kremlin" and leaders of an unnamed political party through an unnamed gun rights organization.
ABC News' Lauren Pearle and Lucien Bruggeman contributed to this report.