Rep. Alexandria Ocasio-Cortez welcomes Trump's 'socialism' jab, says he's 'scared'
Trump said he was "alarmed" by calls for socialism by members of Congress.
President Donald Trump used part of his State of the Union address Tuesday night to argue that socialism in Venezuela had brought "abject poverty and despair" and political unrest -- and then took a jab at members of Congress who align themselves with socialist policies.
"Here, in the United States, we are alarmed by new the calls to adopt socialism in our country," Trump declared.
"America was founded on liberty and independence -- not government coercion, domination and control. We are born, and we will stay. Tonight, we renew our resolve that America will never be a socialist country," he said, as cameras caught shots of members of Congress who call themselves democratic socialists or advocate their ideas, including New York Democratic Rep. Alexandria Ocasio-Cortez and Vermont Independent Sen. Bernie Sanders.
Republicans cheered "USA! USA! USA!" as Trump appeared to be testing what could be a new 2020 campaign theme against Democrats -- including several announced presidential candidates who back Medicare for all -- a concept some Republicans have attacked as socialism.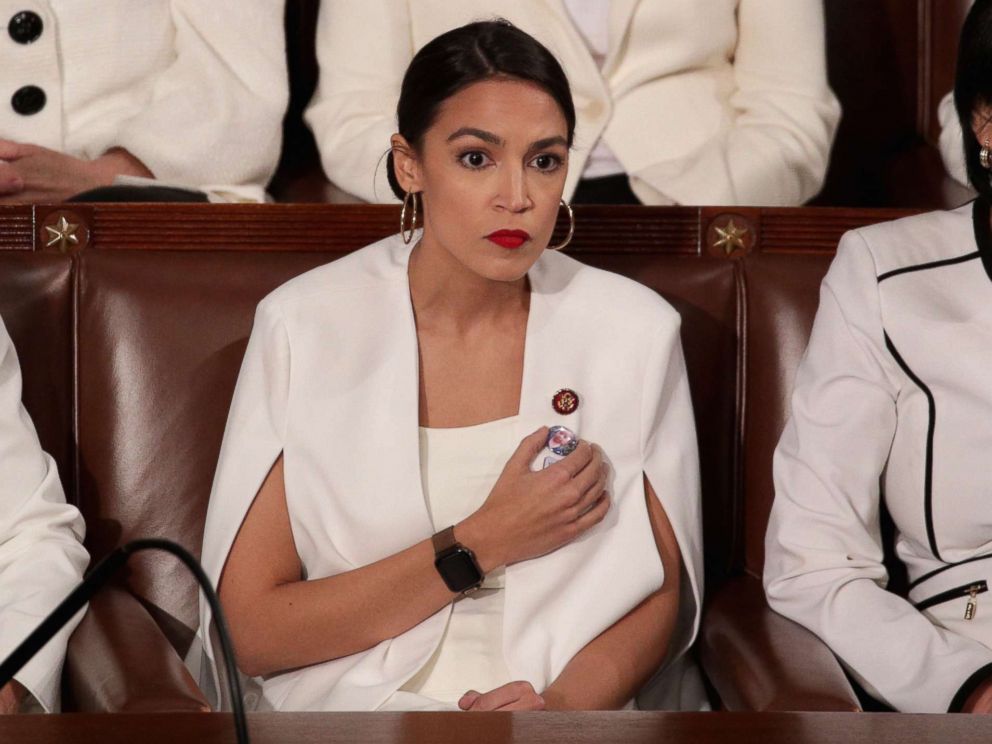 After the speech, Ocasio-Cortez told ABC News what the moment felt like when the president's words and all eyes seemed to turn toward her. Trump's comments, she said, stiffened her resolve to push socialist policies, such as her proposal to increase tax marginal rates on the very wealthy.
"I think it was great. I think he's scared," Ocasio-Cortez said. "I thought it was fabulous because it shows that we've gotten under his skin. He sees that everything is closing in on him. He knows that he's losing the battle of public opinion when it comes to the substantive proposals that we're advancing to the public."
"And frankly he has no substantive proposals to counter, he has no vision for this country. Everything is about what he doesn't want, everything is about the bogeyman," Ocasio-Cortez added.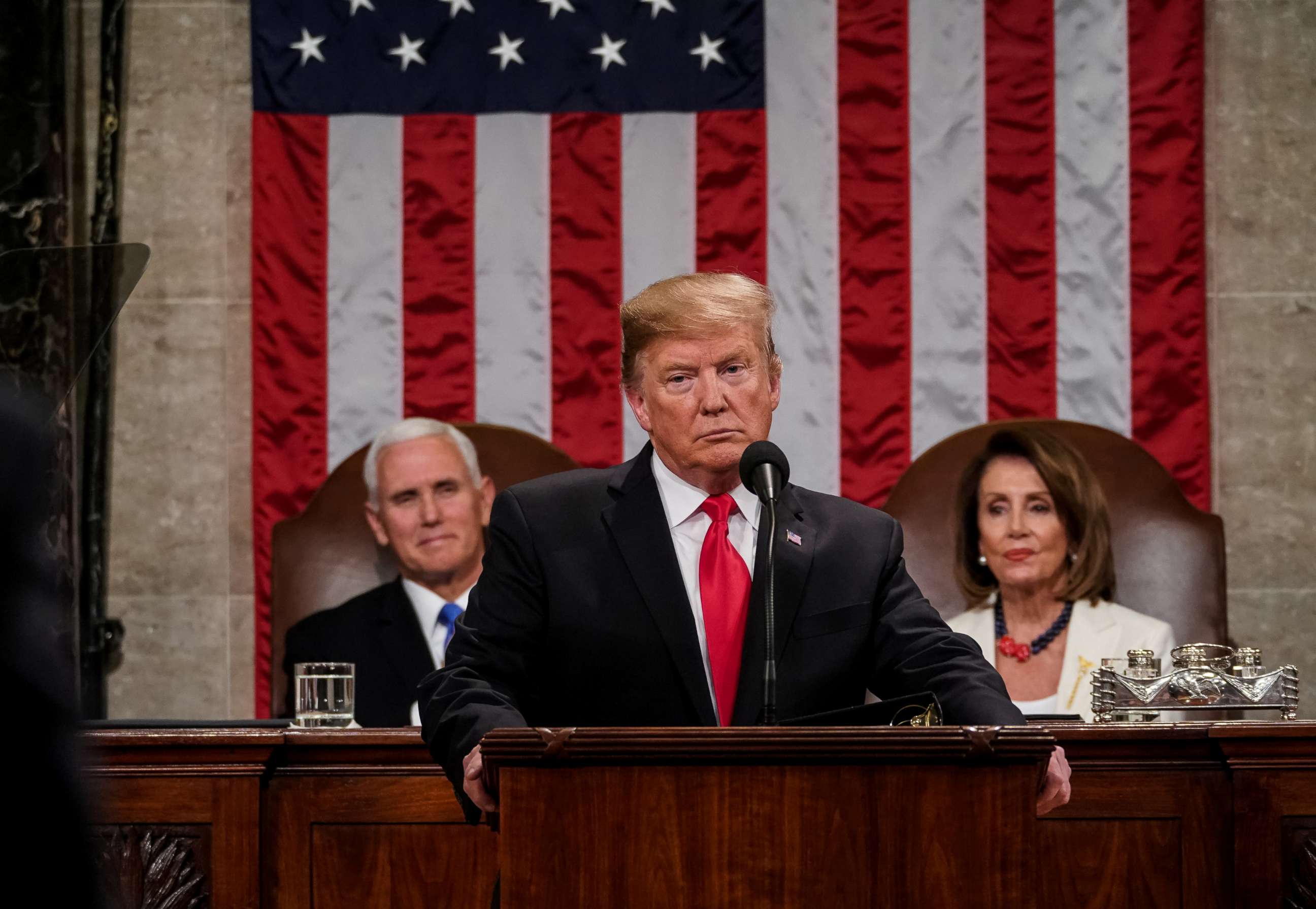 Though socialism was long seen as a dirty word in American politics, it was reclaimed by Sanders, I-Vermont, in the 2016 presidential election -- in which he ran as a Democrat. The term is now more openly embraced by younger Americans and a frequent talking point for some top names recently elected to the Democratic Party.
Ocasio-Cortez and Michigan Democratic Rep. Rashida Tlaib, both newly-elected members of the House, are both members of the Democratic Socialists of America, a group that's not a formal political party but believes in socialism over capitalism.
Sanders is not a member of the group but considers himself a "democratic socialist."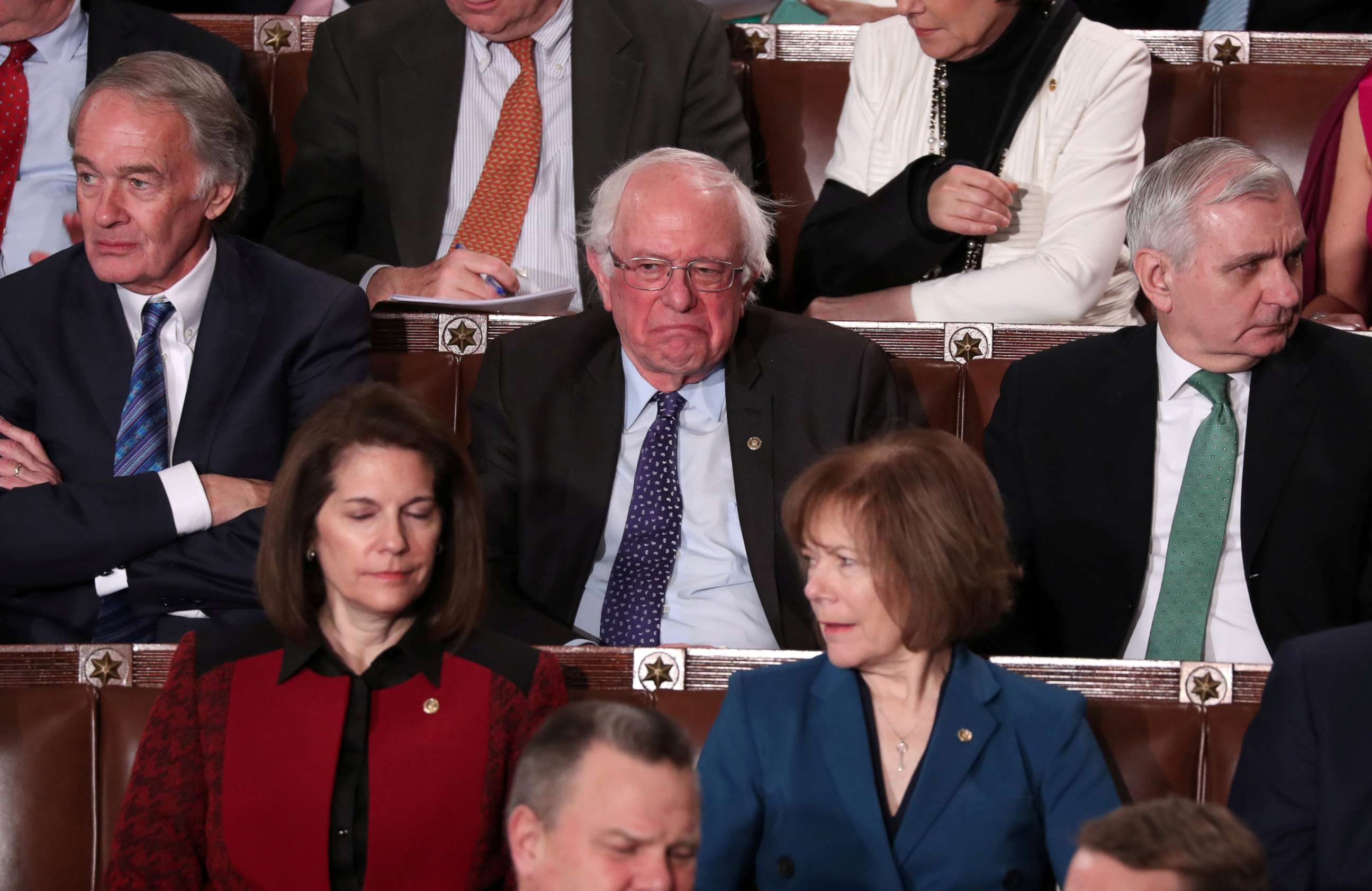 They support socialist-backed policies such as free public college for all and single-payer health care.
ABC News' Brad Mielke contributed to this report.
This report was featured on the Wednesday, Feb. 6, 2019, episode of ABC News' daily news podcast, "Start Here."
"Start Here" is the flagship daily news podcast from ABC News -- a straightforward look at the day's top stories in 20 minutes. Listen for free every weekday on Apple Podcasts, Google Podcasts, iHeartRadio, Spotify, Stitcher, TuneIn, or the ABC News app. On Amazon Echo, ask Alexa to "Play 'Start Here'" or add the "Start Here" skill to your Flash Briefing. Follow @StartHereABC on Twitter, Facebook and Instagram for exclusive content, show updates and more.