Former Rep. Beto O'Rourke, D-Texas, was virtually unknown until he challenged Sen. Ted Cruz, R-Texas, last year for his seat in the Senate. Although O'Rourke lost, it was the closest any Democratic candidate has come in decades to winning a statewide election in the deeply conservative Lone Star state.
Out of the runningIn a surprise announcement via Twitter, the former U.S. Congressman ended his presidential campaign. O'Rourke then addressed his supporters in Des Moines, Iowa, where he was scheduled to hold a campaign event.
"Though this is the end of this campaign, we are right in the middle of this fight. I will do everything that I can to support the eventual nominee of this party with everything that I've got, and I encourage every single one of you to do the same," he said.
Name: Robert Francis O'Rourke
Party: Democrat
Date of birth: Sept. 26, 1972
Hometown: El Paso, Texas
Family: Husband to Amy Sanders, father to children Ulysses, Molly and Henry.
Education: O'Rourke left his hometown to attend Woodberry Forest School -- a private, all-male boarding school in Virginia. He attended college at Columbia University in New York where he graduated with a bachelor's degree in English.
What he does now: Businessman. His 2016 financial disclosure shows he is an investor and owns real estate in El Paso, Texas.
What he used to do: After he graduated boarding school, he interned on Capitol Hill for former Rep. Ronald Coleman, D-Texas. Then, when O'Rourke graduated from college he worked a series of odd jobs in New York: as an art mover, part-time nanny and at a small internet-service provider. He originally dreamed of being a writer and landed his first full-time position as a proofreader for the publisher H.W. Wilson Company.
In 2005, O'Rourke was elected to the El Paso City Council. In 2012, he was elected to represent Texas' 16th Congressional District. He served on the Armed Services and Veterans' Affairs Committees. His heavily Democratic district re-elected him for three terms.
Key life/career moments:
When O'Rourke was elected to Congress, he unseated an eight-term congressman in the Democratic primary. He won the primary with 50.5% of the total vote.
In 2018, he gave up his House seat to run for the Senate. His run against the incumbent, Cruz, gained national attention but that notoriety did not translate to a win in Texas.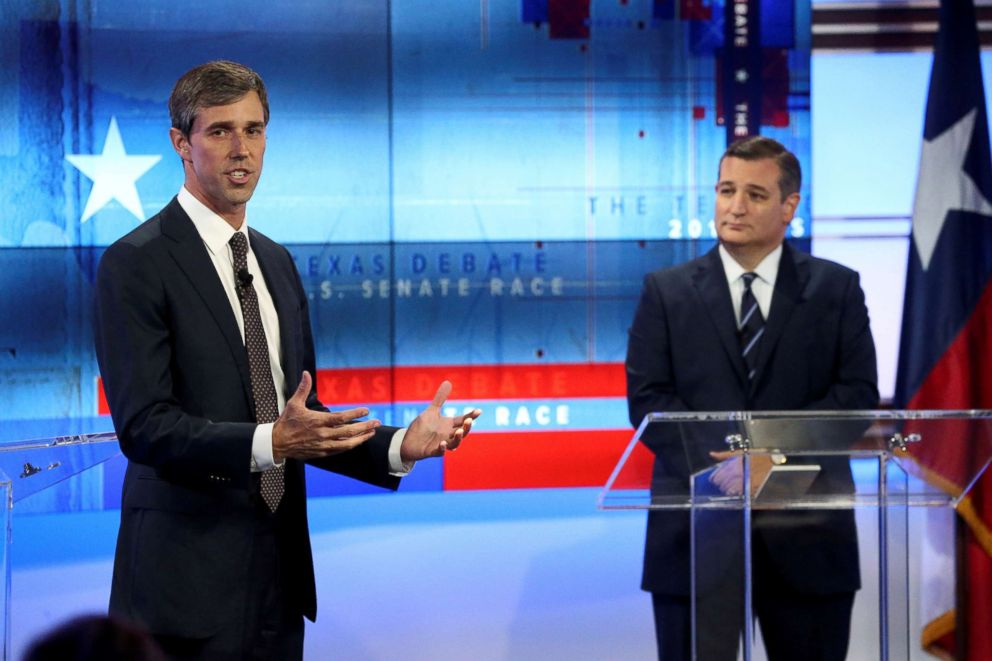 Where he stands on some of the issues
O'Rourke, in April, unveiled a sweeping, $5 trillion plan to combat what he calls the "greatest threat" facing the United States today: climate change. The four-pillar plan marked first major policy rollout his presidential bid and would be carried out through both executive action and legislation
His stance has switched on gun control. A few months into his presidential campaign, O'Rourke offered a response to Sen. Cory Booker's proposed gun control plan which would require all gun owners to obtain a federal license for a firearm. His initial response was that Booker's plan went "too far." But the next day, on the campaign trail, O'Rourke changed his position and said we should be "looking at everything" when it comes to gun control.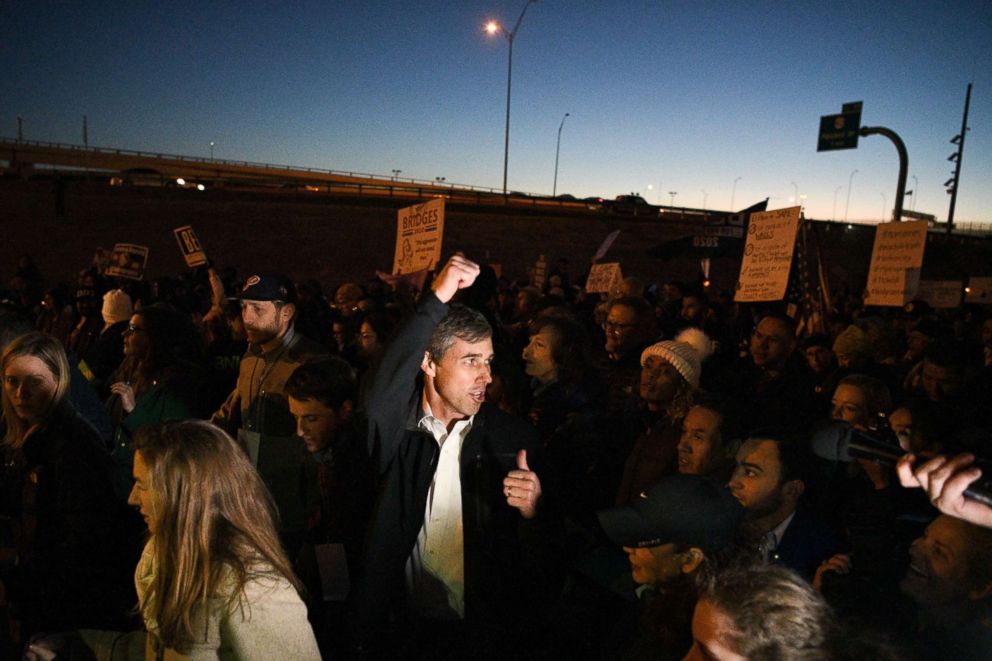 After revealing that he and his wife Amy are descendants of slave owners, O'Rourke vowed to continue to support reparations for slavery, though he did not explicitly commit to monetary compensation for African American slave descendants. He did, however, describe his commitment to close the U.S. racial wealth gap, if elected.
Fundraising:
O'Rourke raised $3.6 million in the second fundraising quarter. In the first 24 hours of his campaign, he recorded $6.1 million from 128,000 unique contributions. In step with close to half of the Democrats running for president, his campaign has spent more money than he raised in the second quarter.
What you may not know about him:
He is fluent in Spanish.
O'Rourke was in a rock band called "Foss" with three of his friends. They "staged American tours" during their summers home from college, playing throughout the U.S. and Canada.
He can skateboard. A video went viral of him skateboarding through a Whataburger parking lot during his Senate campaign run.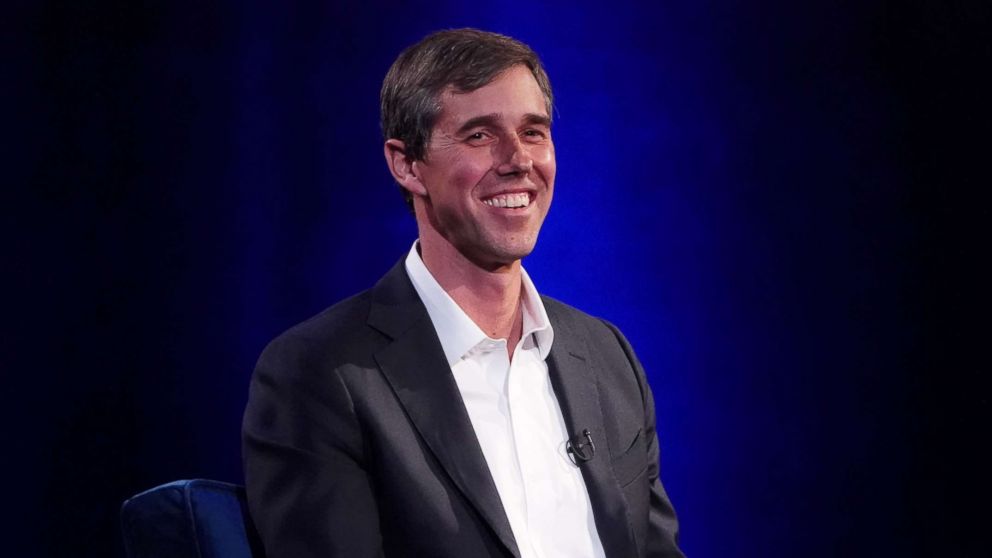 Rep. Will Hurd, R-Texas, and O'Rourke live-streamed their "bipartisan road trip" on Facebook from San Antonio, Texas, to Washington D.C. after their flights were canceled because of a blizzard. Facebook CEO Mark Zuckerberg shared it on his page and they were later awarded the Prize for Civility in Public Life.
OpenSecrets has estimated his net worth was almost $9 million in 2015.
O'Rourke has been arrested twice. In 1995, he sneaked into a physical plant at the University of Texas at El Paso with friends. He spent a night in jail, but no charges were filed. In 1998, he was arrested for driving under the influence. The charges were dismissed after he completed a DWI program. He has addressed it publicly saying he is "grateful for the second chance."
ABC News' John Verhovek, Lissette Rodriguez and Kendall Karson contributed to this report.