Rep. Steve Scalise readmitted to ICU in serious condition due to 'concerns for infection'
MedStar Washington Hospital Center says there are "new concerns for infection."
— -- Rep. Steve Scalise, who was shot in the hip June 14 when a gunman opened fire at a baseball practice of Republican lawmakers in Virginia, has been readmitted to the intensive care unit in serious condition at MedStar Washington Hospital Center, the hospital announced Wednesday night.
"Congressman Steve Scalise has been readmitted to the Intensive Care Unit at MedStar Washington Hospital Center due to new concerns for infection," MedStar said in a statement. "His condition is listed as serious. We will provide another update tomorrow, July 6."
Scalise, the No. 3 House GOP leader, was upgraded to fair condition and moved out of ICU in late June, the hospital said at the time, adding that he was "beginning an extended period of healing and rehabilitation."
Scalise was one of five people wounded in the shooting. The gunman was killed.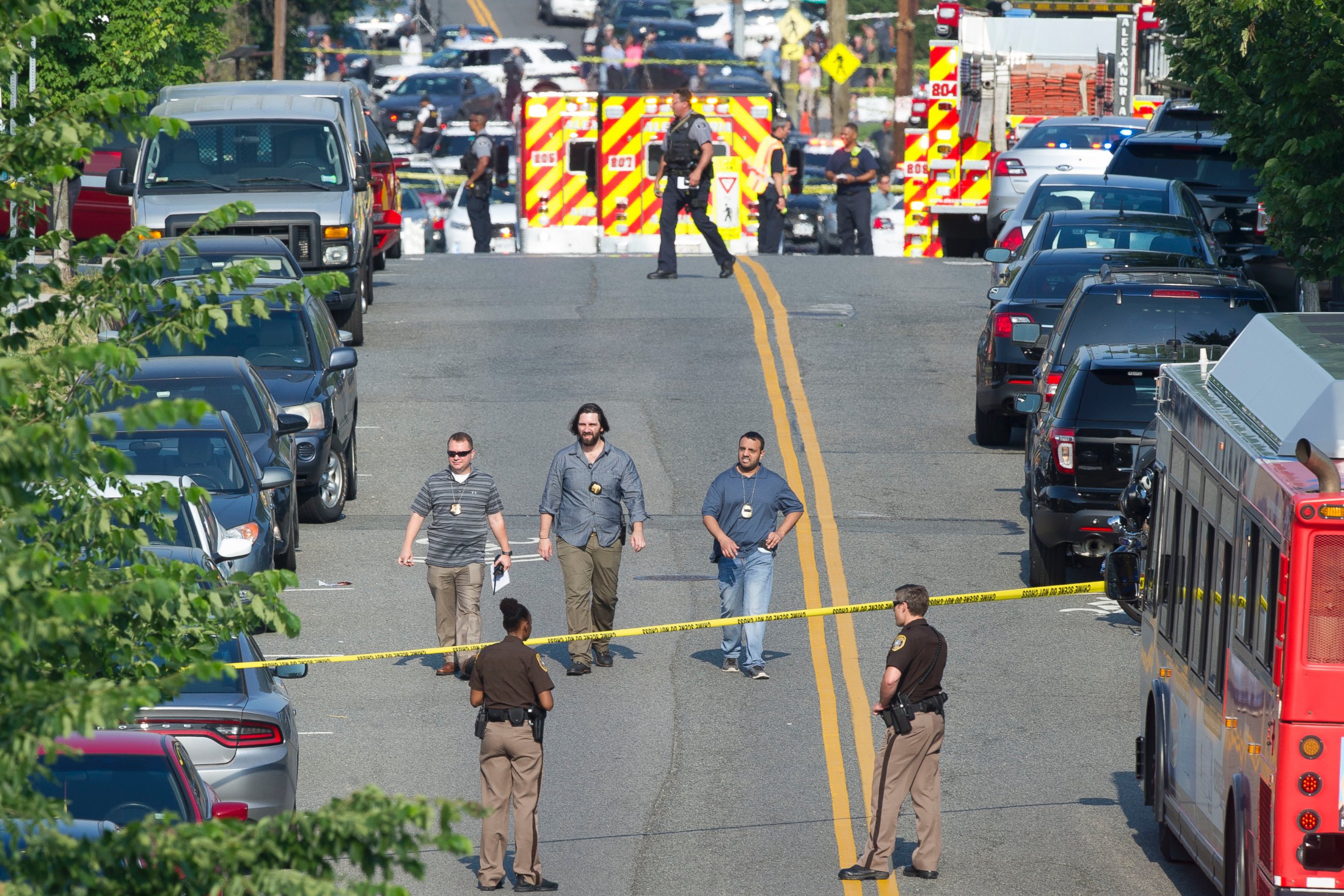 Following MedStar's announcement, Scalise's colleagues took to Twitter to wish him well.
Rep. Adam Kinzinger, R-Illinois, tweeted, "Please join me in praying for @SteveScalise and his family tonight. #ScaliseStrong."
Rep. Jason Lewis, R-Minn., tweeted, "Thoughts are with @SteveScalise family tonight as my friend Steve is readmitted to ICU. Steve, we are all praying for you. Get well soon."
Rep. Lynn Jenkins, R-Kansas, tweeted, "Please continue to pray for my friend @SteveScalise and his family."
Sen. Bill Cassidy, a Republican from Scalise's home state, tweeted, "We are all praying for your quick and full recovery @SteveScalise."
And fellow Republican congressman Phil Roe, who represents Tennessee's 1st Congressional District, had told ABC affiliate WJHL earlier this week, "He's had a very, very serious injury. He's just out of bed. He's not able to eat yet, but he is getting better."
Those comments were made prior to Scalise's change in condition.
Roe said he is looking forward to his colleague's recovery, telling WJHL that he's extended an invitation to the House Majority Whip from Louisiana to attend the University of Tennessee-Louisiana State University football game later this year.
"I've invited him to the LSU-UT football game in November and hopefully, he'll be well enough then," said Roe, adding that he texted Scalise a few days ago, and sent him a video message along with 150 colleagues.
Roe says Scalise was supposed be in the eastern Tennessee vacation area of Pigeon Forge this week vacationing with his family after Roe had encouraged him to do so several years ago.