Republicans Pass 'Donald Trump Act' As Obama Vows Veto
The fight over immigration reform heats up D.C.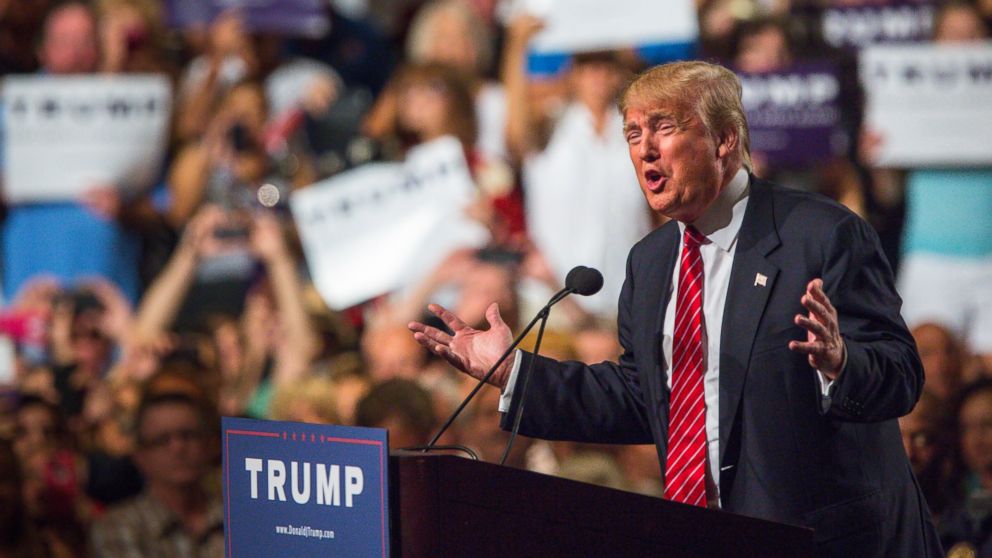 — -- Donald Trump may be thousands of miles from Washington on the Texas-Mexico border, but on Capitol Hill he's center stage in the fight over illegal immigration.
"Donald Trump is trying to get to the White House, but it looks like he's already infiltrated Congress," said Rep. Tony Cardenas, D-Calif., during debate on the House floor. "This bill on the floor of this House today has Donald Trump written all over it."
The bill, which is formally called the "Enforce the Law for Sanctuary Cities Act," would block states and cities from receiving federal law enforcement funding if they have so-called "sanctuary city" practices in place, blocking the enforcement of certain federal immigration laws. It passed today in the House with overwhelming Republican support in a 241-179 vote, with only six Democrats joining the majority.
Democrats have pejoratively labeled the legislation "The Donald Trump Act," tying the proposal to the volatile presidential candidate and his controversial remarks about Mexican immigrants.
President Obama has vowed to veto the bill.
But supporters of the measure say that the sanctuary city policy -- where local law enforcement chooses not to alert federal immigration officials about illegal immigrants to prevent their deportation -- is to blame for the death of Kate Steinle, allegedly at the hands of an illegal immigrant and repeat felon who knew he wouldn't be deported in San Francisco.
"We had a horrible tragedy that was preventable," said House Speaker John Boehner, R-Ohio. "Cities do not have the right to ignore federal laws that require them to incarcerate people who commit serious felonies."
Democrats, who have called for a review of immigration law enforcement, say the Republican bill is too restrictive and would undermine the relationship between law enforcement and immigrant communities.
"The man who killed Kathryn Steinle should be punished to the full extent of the law," said Rep. Xavier Becerra, D-California, the chairman of the House Democratic Caucus, before the vote.
"Don't take the Donald Trump bait," he added. "Don't punish others for the crimes of the few."
ABC's John Parkinson contributed to this report.