— -- Now that Donald Trump is the presumptive Republican presidential nominee, there is growing speculation that the internal rift within his party could send GOP voters rushing toward Hillary Clinton.
Laura Finlayson is one such voter.
A lifelong Republican, Finlayson said that while some people, including her father, are planning not to vote at all come November, she feels compelled to vote for the Democratic nominee, whomever it is.
"I have to vote with who will likely be Hillary because I can't run the risk of living in a country where Donald Trump is president," said Finlayson, who works in public relations.
Finlayson, 45, lives in San Francisco and will be voting Democratic in the state's June 7 open primary, even though she is a registered Republican.
"I feel like it's almost like a protest vote," she said.
Indeed, according to a national CNN-ORC poll released today, just over half of respondents, 51 percent, thought that a vote for Clinton was more of an expression against Trump, while 48 percent said it showed support for Clinton.
Higher-ranking Republicans have also been signaling that such a shift could happen.
Some, like Mark Salter, Republican strategist and former adviser to Sen. John McCain, have gone so far as to say that he will vote for Clinton.
Clinton would be happy to have the votes. She has signaled in recent weeks her openness to welcoming Republican voters, most recently calling on "thoughtful Republicans" to vote for her.
Clinton campaign spokesman Brian Fallon told reporters last week that the prospect of a Trump nomination was "dividing his own party," which could mean good things for Clinton in terms of winning over Republicans.
"I do think that creates the opportunity to in this broad call for coming together and uniting the country that could resonate with a larger audience than just Democrats and independents. I do think it could have appeal with Republicans, too," Fallon said.
Fallon declined to specifically name any high-profile Republicans who've committed to switching for Clinton if Trump becomes the nominee.
"Certainly, a lot of Republicans in the realm of elected officials and those out of politics who have worked first-hand with her would speak highly of her, especially if Trump is the alternative," he said two days before Trump's two competitors effectively left the race.
But the Tuesday night outcry from Republicans, after Sen. Ted Cruz dropped out or in the wake of today's news that Gov. John Kasich is leaving the race, may lessen over time, one expert says.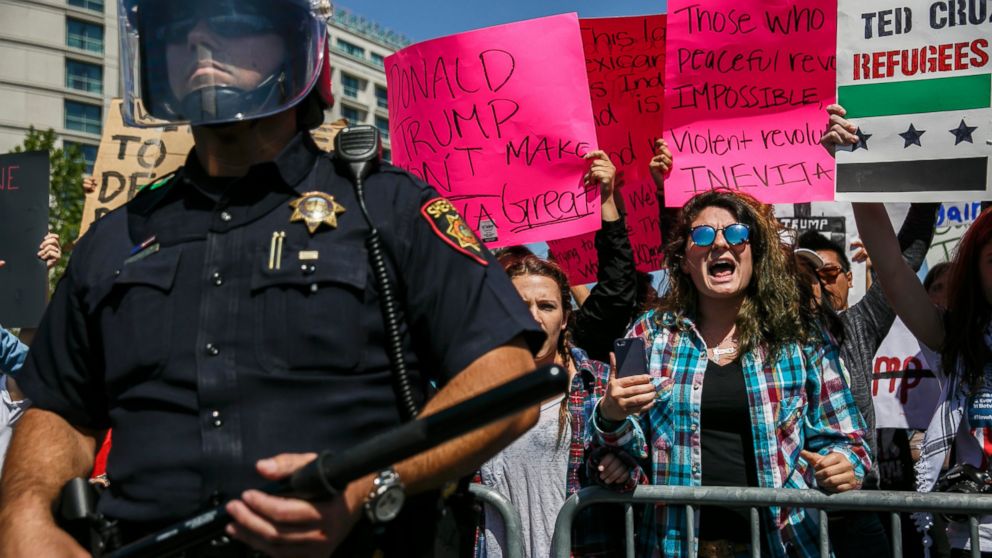 Jim Campbell, a professor of political science at the University at Buffalo in New York, said he's "not surprised" that people are threatening to switch parties and vote for Clinton, but he believes that "ultimately, they won't."
"It's very rare for partisans to vote for the other party's candidate," Campbell told ABC News. "It's much more likely they just decide not to vote at all. Tempers are hottest right around the time of the decision when people's favorites lose and, in this case, candidates who are their least preferred candidates win. It's kind of raw."
San Franciscan Finlayson says that's not the case for her. She is convinced Trump's team will work to make him appear more presidential in the coming months, but that won't work for her.
"Deep down, the person we have been seeing is who he really is," Finlayson said.