John McCain's mother, Roberta, is attending the ceremony at the U.S. Capitol Friday to help say goodbye to her son, and then, after attending services at the Washington National Cathedral on Saturday, she will see him buried at his beloved U.S. Naval Academy in Annapolis on Sunday.
She's 106 years old.
That she should live so long and be so strong at her age is perhaps no surprise given what her son has said about her character.
And it helps explain him as well.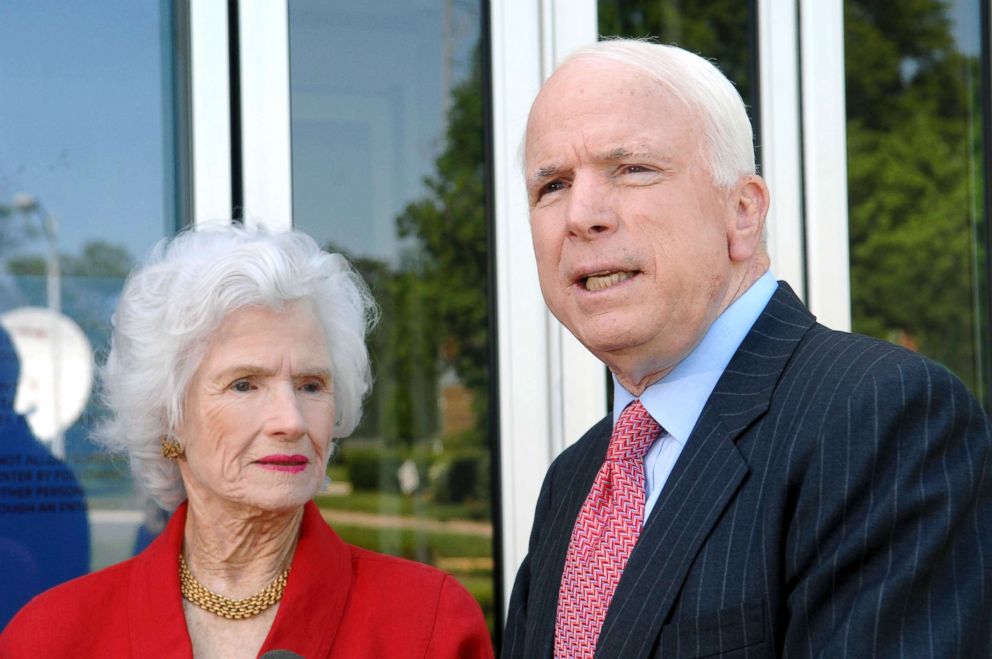 In his memoir about his family, "Faith of My Fathers," McCain wrote about how the men of his family were "raised to go to war as officers in America's armed services" — a family history that intimidated him. But when he was deployed, he realized his family had prepared him well — and not just those who'd served.
"From both my parents, I learned to persevere," McCain wrote. "But my mother's extraordinary resilience made her the stronger of the two."
"I acquired some of her resilience and her felicity, and that inheritance made an enormous difference in my life," he said. "I learned from my mother not just to take the constant disruptions in stride, but to welcome them as elements of an interesting life."
In an interview with CSPAN during McCain's second run for the presidency in 2008, Roberta was asked how often she talked with her son. She didn't need to call him up or chat on the phone, she said. They visited, often in the car on the way to and from speeches, and that was that.
"I love him and he loves me. So what more do you want," she said.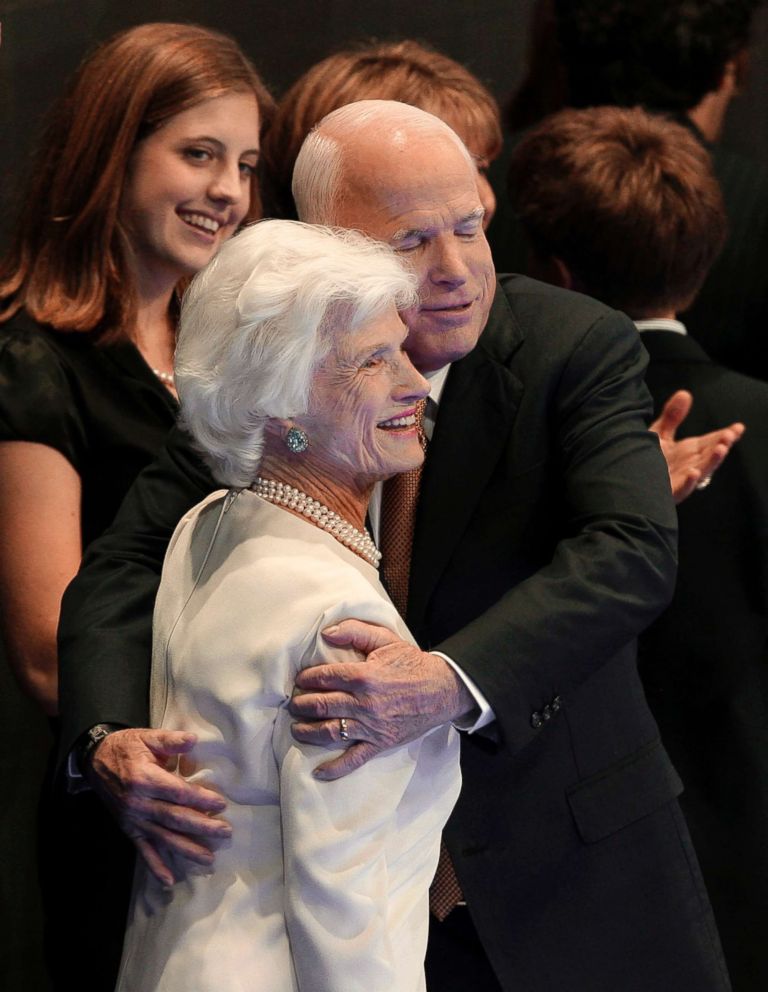 While raising three children, Roberta lived all over the country — led from place to place by her husband John Sidney McCain Jr.'s esteemed naval career. She loved every minute of it, she told CSPAN.
The constant moves — "always in the middle of a school term," she said — were part of what gave the late McCain and his siblings their grit.
"I think my children took the bad and the hard things when they were young and I think they're better people for it," she said.
Her husband died in 1981. When she was asked about him in 2008, she began to talk about the heart attack he suffered on an airplane as they were returning from a trip in Europe.
"Listen," she said, stopping in the middle of a sentence. "Be grateful for what you've got and forget what you don't have. And I am so grateful for the life that we had, that I can't have a regret. I have nothing but gratitude for what God's given me," she said.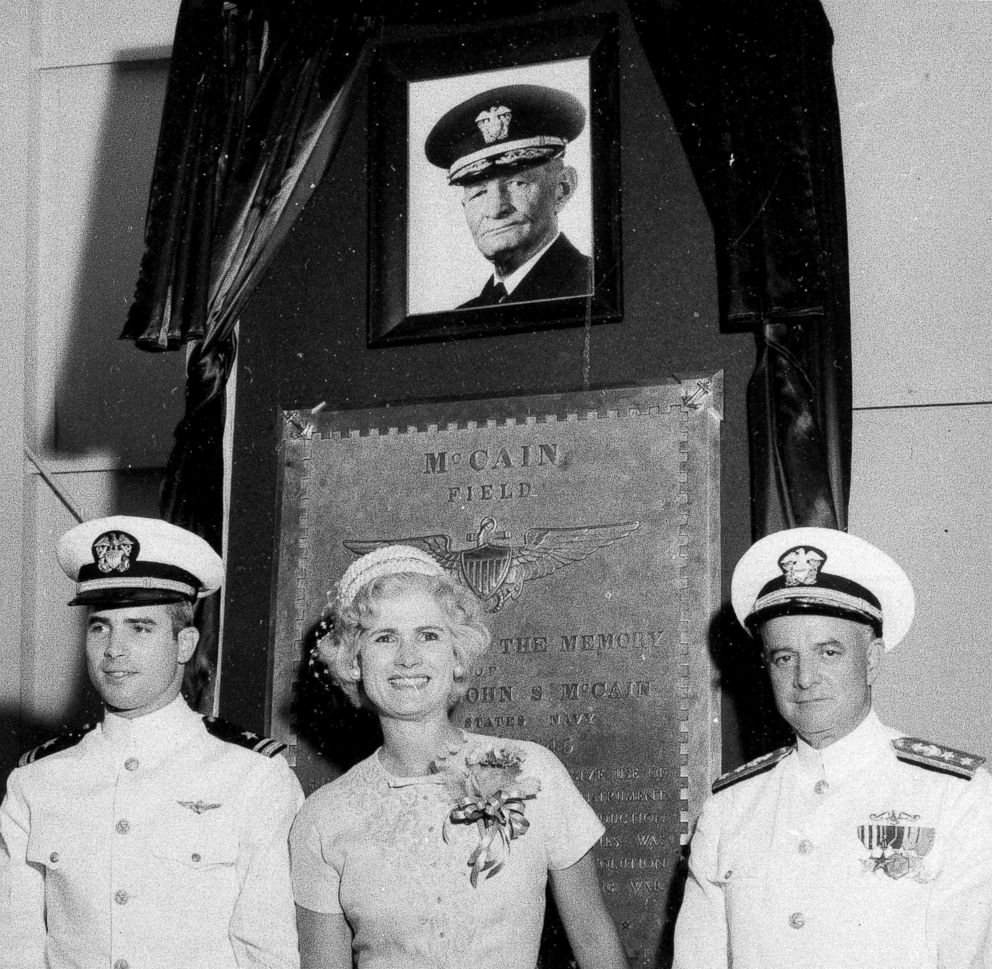 She's traveled the world, taking trips to Europe well into her 90s. On one of these trips, she was told she was too old to rent a car. So she improvised.
"I just bought one," she said, recounting the story to CSPAN. It was a Peugeot, and it came with 24/7 roadside service and a deal to buy it back when her trip was over.
In her long life, she's outlived many family members. Her son, 81-year-old John, the most recent.
But Roberta McCain thought she'd lost him once before. One of the first things she did when his plane was first shot down in Vietnam was to call his wife at the time. She told her she thought they should accept that McCain had died.
"To me, it's fish or cut bait. If reality is reality, just accept it," she said in 2008, the answer of a straight-forward woman who'd spent her life around the Navy.
It was only later that she found out McCain was taken as a prisoner of war. "Can you believe that's the best news I'd ever heard in my life?" she said.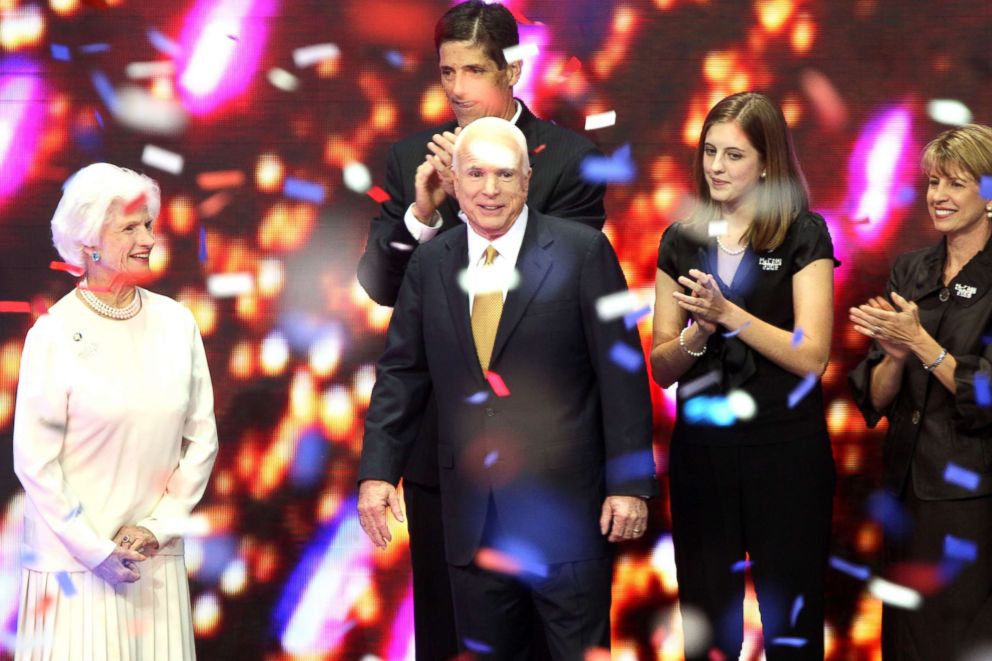 Her identical twin sister, Rowena, was a frequent travel companion, beginning in their childhood. She died in 2011, just shy of a centennial at the age of 99. After Roberta's husband retired from the Navy, the sisters would travel twice a year for three months at a time, in the fall and the spring, she said in a 2007 interview with the New York Times.
"I just got my passport renewed, and it's good for 10 years," said McCain, who was just weeks shy of 96 at the time. "That's what I call optimism."