— -- Though Republican Roy Moore was defeated in Alabama's special election Tuesday, one GOP senator still worries that the embattled candidate has done damage to the party.
Asked by ABC News chief White House correspondent Jonathan Karl if Moore has left a "permanent" stain on the party, Arizona Sen. Jeff Flake said, "I hope it's not permanent, but it will be lasting."
Karl noted that the president was all-in when it came to supporting Moore and that the Republican National Committee financially backed him as well, weeks after cutting ties with the candidate because of sexual misconduct allegations. Moore has denied the allegations against him.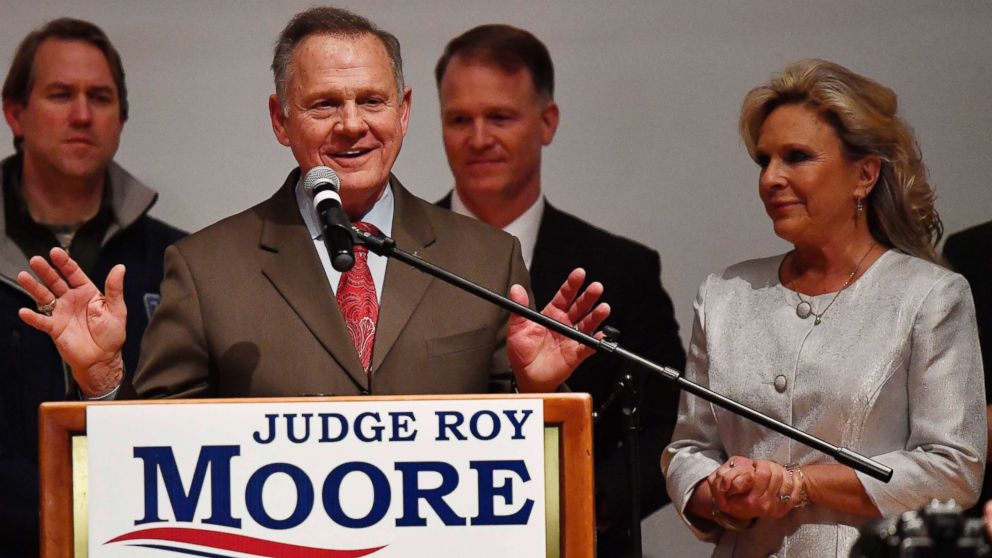 "That will be used by the Democrats. If we were the Democrats, we'd do it too," Flake said.
Doug Jones, a former U.S. attorney, became the first Democrat to win an Alabama Senate race in 25 years.
Flake took to Twitter to react to Jones' victory Tuesday night, tweeting just two words, "Decency wins."
Asked by Karl to elaborate on his tweet, Flake said, "We didn't want Roy Moore here in the Senate ... we have enough challenges as Republicans without being the party of Roy Moore. That would've been very difficult in the midterm elections and just to function as a party."
Flake was highly critical of Moore and even wrote a $100 check to Jones' campaign. "Country over Party," Flake wrote in the memo line of the check.