Rubio Says He'll Support Rex Tillerson After Testy Confirmation Hearing
"Despite my reservations, I will support Mr. Tillerson's nomination," he wrote.
January 23, 2017, 12:30 PM
— -- Sen. Marco Rubio will support former ExxonMobil CEO Rex Tillerson for secretary of state, he announced in a statement posted on Facebook Monday, deferring to President Donald Trump's selection over his concerns about Tillerson's positions on Russia.
"Given the uncertainty that exists both at home and abroad about the direction of our foreign policy, it would be against our national interests to have this confirmation unnecessarily delayed or embroiled in controversy. Therefore, despite my reservations, I will support Mr. Tillerson's nomination in committee and in the full Senate," Rubio wrote in the statement.
The Florida Republican's support all but guarantees Tillerson's nomination will clear the Senate Foreign Relations Committee in its vote Monday afternoon.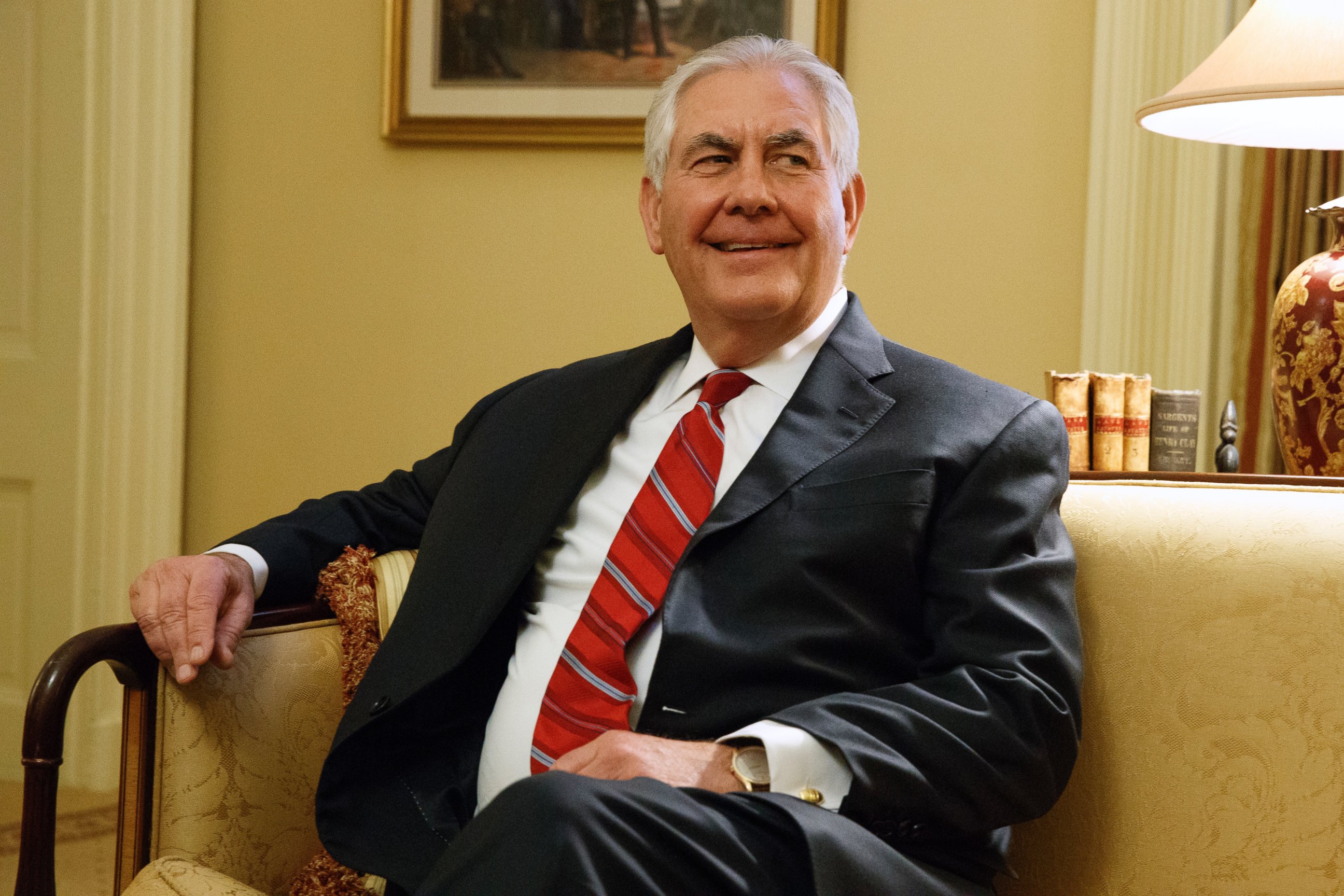 Rubio questioned Tillerson sharply during his confirmation hearing on Russia's activity in Ukraine, Syria and imposing sanctions against the country.
Rubio said he was troubled by Tillerson's refusal to say Russian President Vladimir Putin has committed war crimes in Syria, and that he did not commit to maintain sanctions against Russia for military actions in Ukraine.
"I think it's important, if you stand for moral clarity, that you be clear," Rubio told reporters following the hearing. "I'm prepared to do what's right."
Today, he said he would give Trump's nominee the benefit of the doubt.
"But in making my decision on his nomination, I must balance these concerns with his extensive experience and success in international commerce, and my belief that the president is entitled to significant deference when it comes to his choices for the Cabinet," he wrote.
On Sunday, Sens. John McCain, R-Arizona, and Lindsey Graham, R-South Carolina, who have expressed wariness over Tillerson's relationship with Russia, announced they would support him on the Senate floor.
Rubio met privately with Tillerson twice before announcing his decision, before and after the confirmation hearing.
Senate Majority Leader Mitch McConnell, R-Kentucky, has said he expects the Senate will confirm all of Trump's Cabinet nominees.