As the nation awaited the Supreme Court's decision on the constitutionality of federal Obamacare subsidies, interns at media outlets across D.C. laced up their sneakers and headed over to the Court for the "running of the interns," a Washington decision-day ritual.
PIC: The intern sneaker squad is ready for action at the Supreme Court! #SCOTUS pic.twitter.com/Qjz5oeTi7R

— Ali Weinberg (@AliABCNews) June 22, 2015
Because cameras aren't allowed inside the courtroom, interns, armed with hard copies of the opinion, must dash across the plaza and down the steps to deliver the decision to the network correspondents waiting to go live from the press pen – with hordes of reporters, photographers, and protesters looking on.
According to ABC intern Jennifer Tintner, who delivered the second copy of the decision to ABC staff, it "felt like the Olympics, coming out for the final sprint."
Without further ado, here's a glimpse of the toughest job in Washington:
First one out of the gate. (Guess we know who's gunning for the "best intern of the year" award.)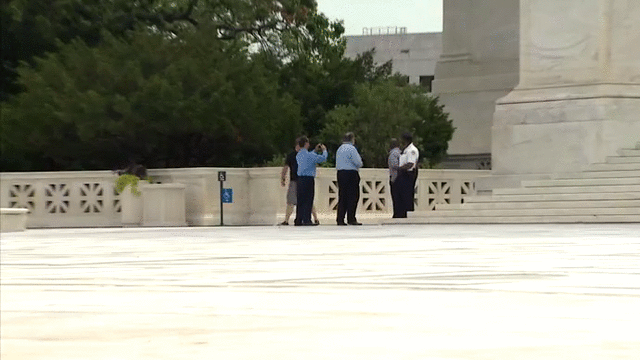 Go interns, go!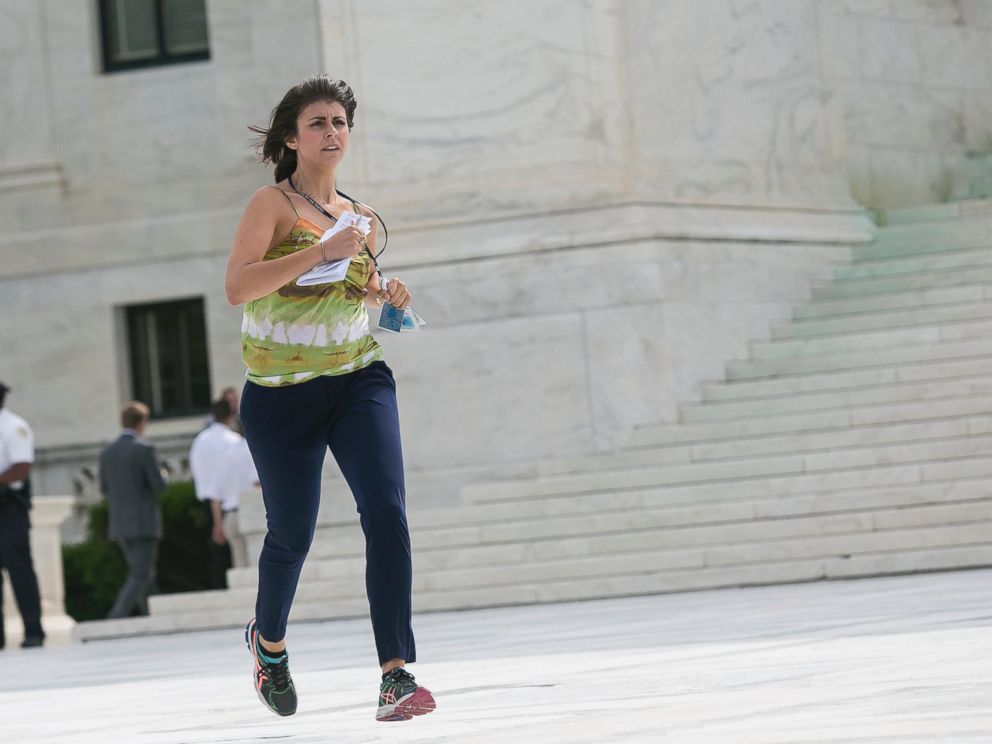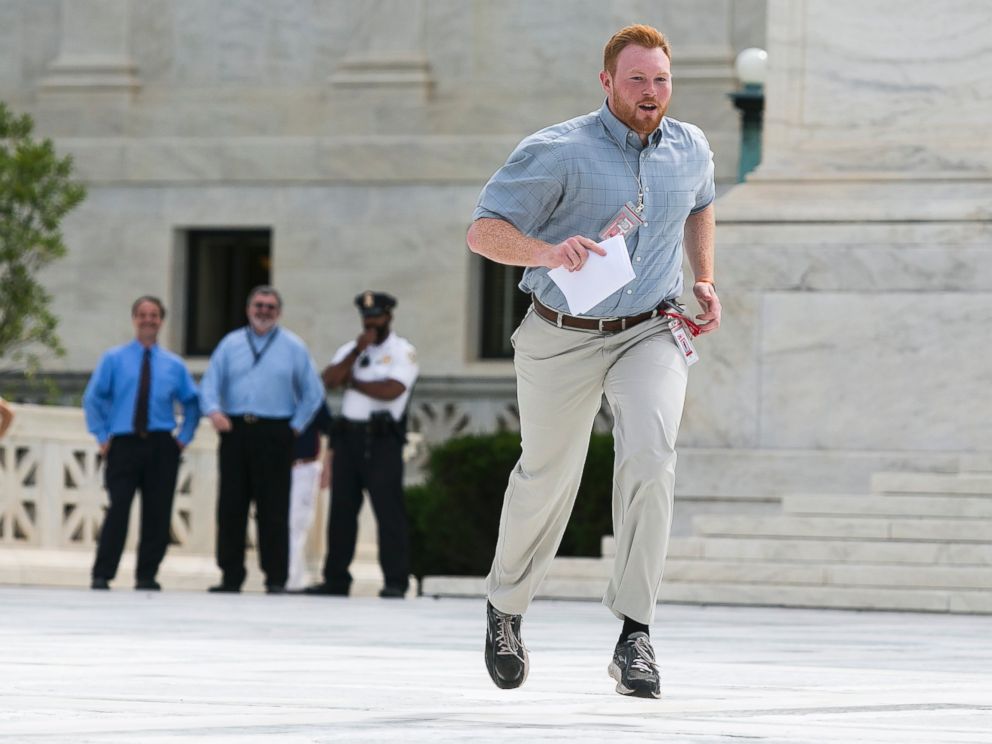 Yes, we know what you're holding and we're all really excited.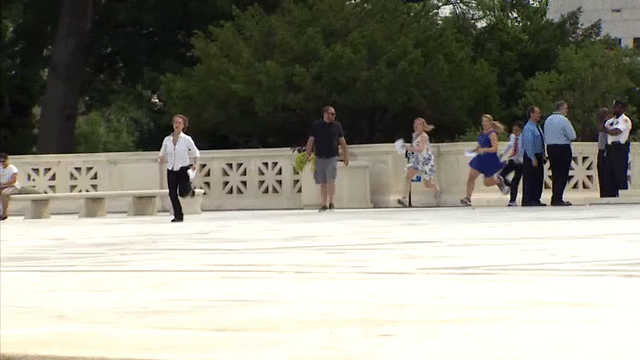 It takes commitment to be an intern runner – three-steps-at-a-time type commitment.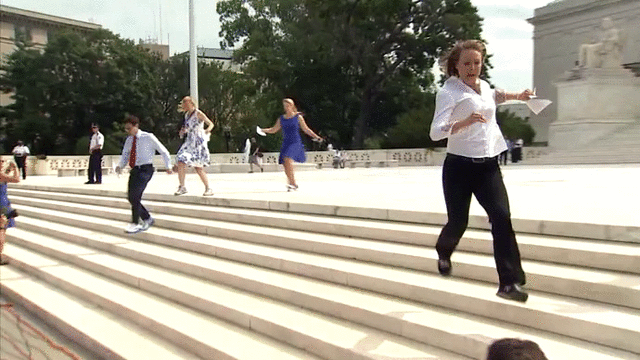 Bonus points for wearing dress shoes.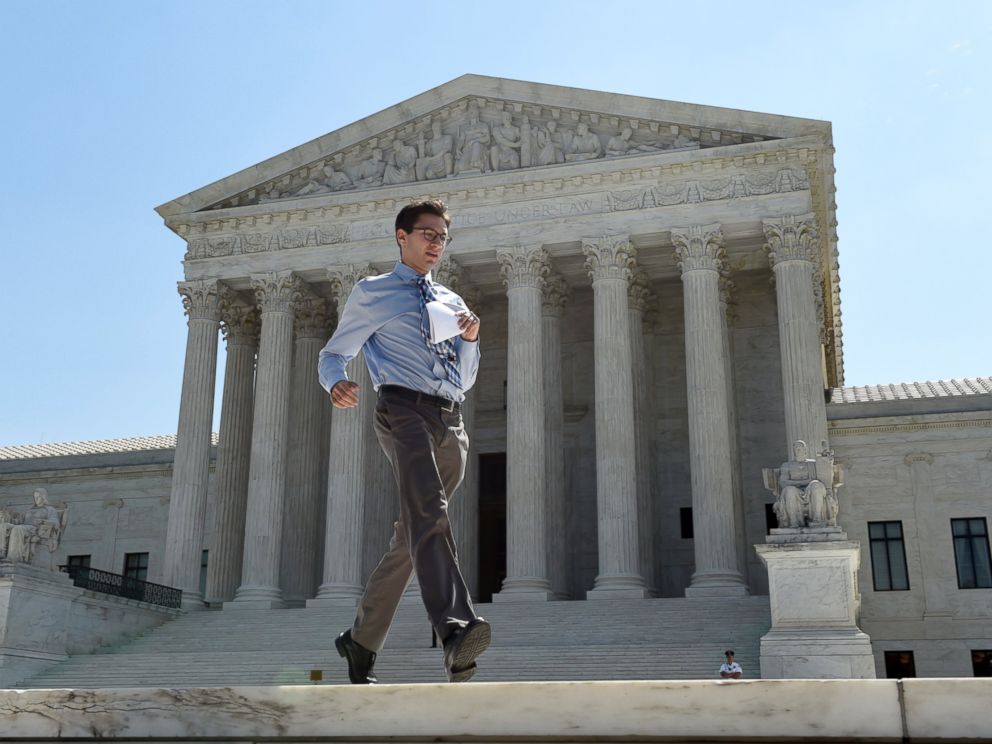 Mission accomplished. ABC's Allie Kessel delivers the decision to correspondent Terry Moran.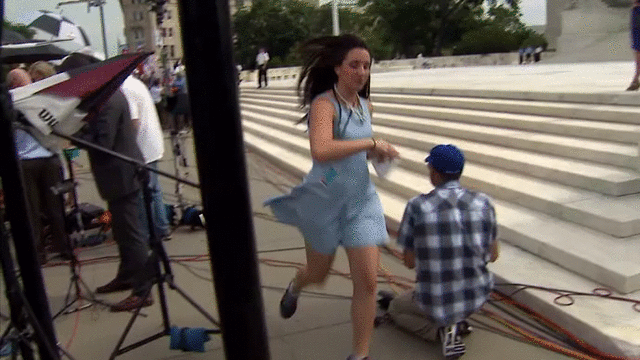 Here she is post-run -- breathless, but triumphant:
Post run! @alliesk @JenniferTintner talk how it went. #runningoftheinterns (this is a tough gig! They nailed it) pic.twitter.com/dTYrmJIyo5

— Ben Bell (@BenjaminBell) June 25, 2015
ABC News' Marie Monteleone contributed to this report.