— -- On Monday, it was announced that the special counsel team led by Robert Mueller had charged three of President Donald Trump's campaign associates in the course of its investigation into Russian interference in the 2016 presidential election.
Paul Manafort and Rick Gates were indicted Friday on 12 counts, including money laundering and working as unregistered agents. They surrendered to federal authorities on Monday and appeared in court in Washington, D.C. Both pleaded not guilty to the charges against them and are on house arrest.
They are expected back in U.S. district court Thursday for a "status hearing." Their lawyers will likely argue that the two men should be released and their bonds -- a $10 million unsecured bond for Manafort and $5 million for Gates -- should be reduced. Prosecutors are expected to argue why Manafort and Gates pose a flight risk.
Meanwhile, George Papadopoulos pleaded guilty to lying to FBI officials.
Here are the key players in the Russia investigation and in the documents released Monday by the special counsel's office:
Special counsel Robert Mueller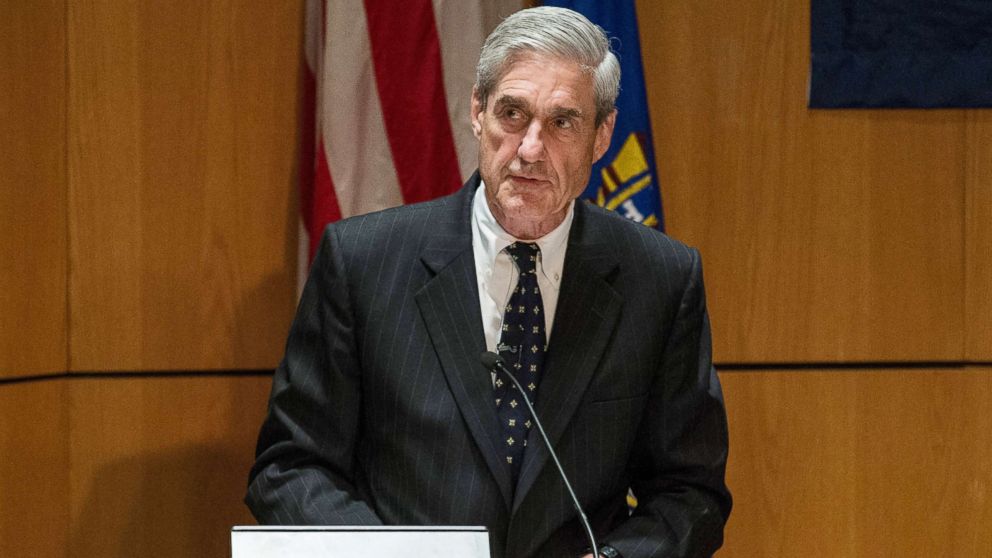 Mueller is the man leading the Russia probe and investigating whether there was collusion between Russia and Trump's campaign associates. As the special counsel, he has all the authority of a U.S. attorney and can conduct the investigation as he sees fit.
Deputy Attorney General Rod Rosenstein, who is overseeing the probe because Attorney General Jeff Sessions has recused himself, appointed Mueller special counsel in May.
Mueller was the director of the FBI for 12 years, taking the helm of the bureau seven days before the 9/11 terrorist attacks in 2001.
Former Trump campaign adviser George Papadopoulos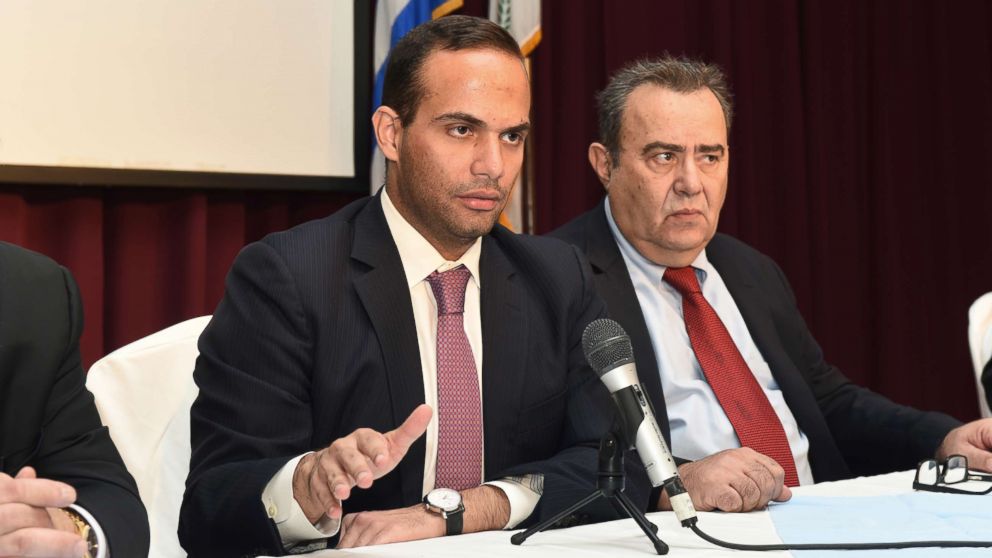 Papadopoulos joined the Trump campaign in March 2016 as a low-level foreign policy adviser from rival candidate Ben Carson's campaign, after he dropped out of the GOP primary race.
In recent days, White House has called Papadopoulos' involvement in the campaign "extremely limited" and the president tweeted that "few people knew the young, low-level volunteer."
While he was with the campaign, Papadopoulos emailed several higher-up Trump campaign officials about his outreach to his various Russia connections, according to the statement of the offense's timeline. The statement of the offense says that the young adviser had hopes of arranging an in-person meeting between Trump campaign associates and Russian officials, even proposing that Trump and Russian President Vladimir Putin meet.
Before his arrest, Papadopoulos was serving as an independent oil, gas and policy consultant for Trump's international business advisory council, according to information from his LinkedIn account.
Former Trump campaign manager Paul Manafort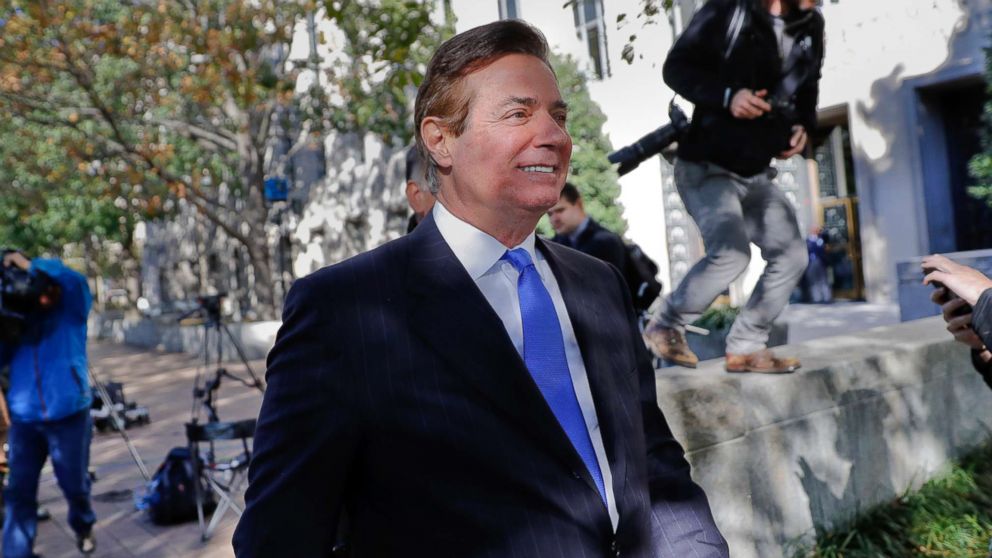 Manafort first joined the Trump campaign in March 2016 and was eventually promoted to campaign chair in June of that year. From June to August 2016, Manafort led Trump's campaign as Trump worked to secure the Republican nomination for president. Manafort was eventually pushed out as questions came up over his foreign business work in Ukraine.
The 12 charges against Manafort stem from his political consulting work he did for a Ukrainian political party. Manafort has pleaded not guilty and his lawyer said there was no collusion between him and Russian officials.
The statement of offense for Papadopoulos' case lists at least four times he emailed a "high-ranking campaign official," whom ABC News confirmed as Manafort, that Russia was open to meeting with campaign officials.
In one such email dated May 14, 2016, according to the statement, Papadopoulos emailed Manafort that the "Russian government ha[s] also relayed to me that they are interested in hosting Mr. Trump."
Manafort ultimately referred Papadopoulos' questions on Russia to "campaign supervisor" Sam Clovis because "[h]e is running point," according to the statement.
Former Trump deputy campaign manager Rick Gates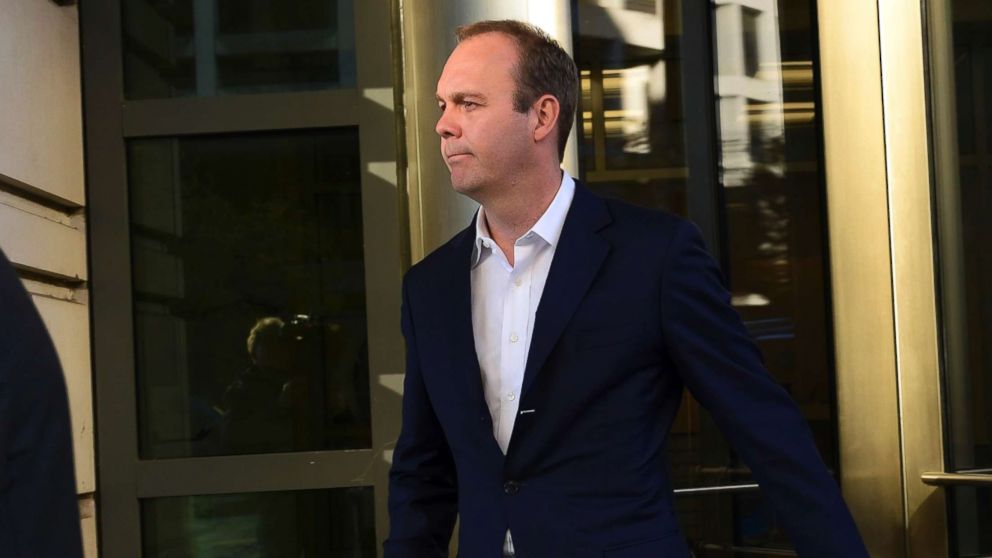 Rick Gates joined the Trump campaign in March 2016, around the same time that Manafort did. He did a short stint as deputy campaign manager, before landing a spot on Trump's inauguration committee working as deputy chairman under Tom Barrack.
Gates worked as Manafort's "right-hand man" at Manafort's political consulting firms. Gates faces the same charges as Manafort for his consulting work for a Ukrainian political party.
Former Trump campaign manager Corey Lewandowski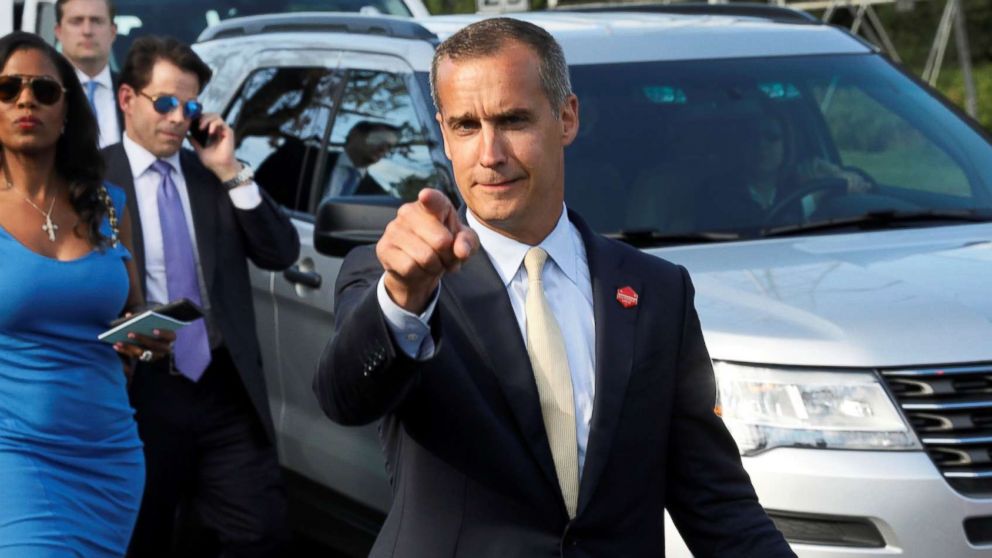 Before Manafort, there was Corey Lewandowski. Lewandowski was Trump's campaign manager at the start. He was in charge from the time that Trump announced his candidacy in June 2015 until he was fired in June 2016.
The statement of offense states that Papadopoulos emailed another "high-ranking campaign official" in May 2016 with the subject line "Request from Russia to meet Mr. Trump." Sources familiar with the emails confirmed to ABC News that the other high-ranking official is Lewandowski.
Lewandowski told NBC News that he didn't know whether he was one of the unidentified officials in the document.
Former campaign national co-chairman Sam Clovis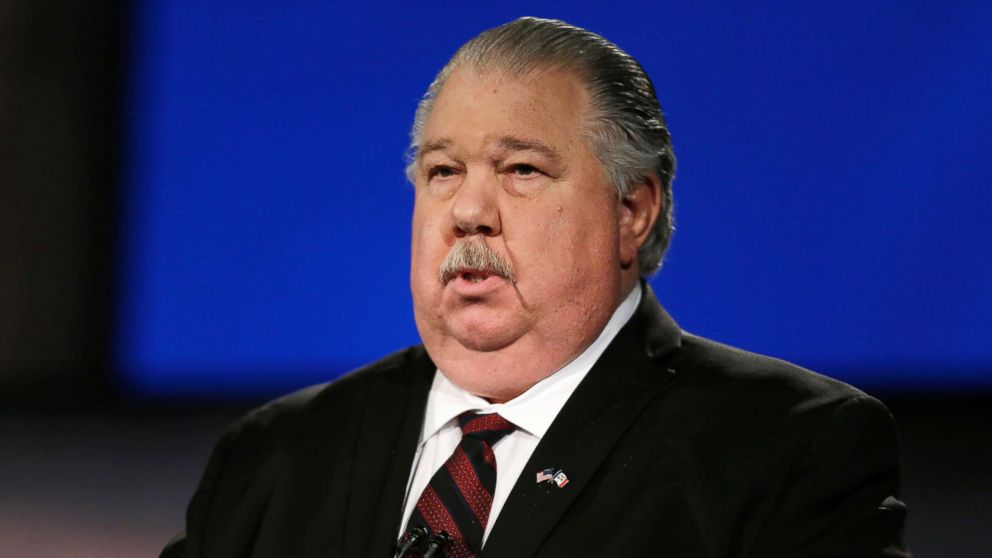 The "campaign supervisor" who encouraged Papadopoulos to take the meeting with the Russians is Trump campaign national co-chairman Clovis. An attorney for Clovis confirmed his role to ABC News, but added that he has not spoken to Papadopoulos since the election.
Clovis is currently a senior White House adviser to the Department of Agriculture and is awaiting a Senate confirmation hearing for his nomination to be an Undersecretary at the Department of Agriculture.
After Papadopoulos' attempts to set up a potential "off the record" meeting with Russian officials, Clovis encouraged Papadopoulos in an Aug. 15, 2016, email to "make the trip, if it is feasible." Clovis' attorney told ABC News any trip Papadopoulos would have taken would not have been authorized by the campaign and would have been done on his own personal time and money.
The document also states that based on a conversation he and Clovis had in March 2016, Papadopoulos learned that a key foreign policy focus of the campaign was to improve U.S.-Russia relations.
The Russians
Not much is known about the individuals identified in the court documents as "The Professor," "Female Russian National" and the "Russian MFA Connection," who were in communication with Papadopoulos over the months he worked for the Trump campaign.
The Professor is based in London and claimed to have connections to Russian government officials. From the documents, the Professor seems to be the first point of contact for Papadopoulos to Russian nationals.
According to the statement of the offense, Professor introduced Papadopoulos to the Female Russian National on March 24, 2016, as a relative of Putin with connections to senior Russian government officials.
Papadopoulos described the female Russian national as "Putin's niece" in an email to Clovis. Putin's only two siblings reportedly died young, before the future Russian president was even born, so it's unlikely that he has a niece.
The Professor also introduced Papadopoulos over email to the Russian MFA Connection, an individual in Moscow who claimed to be connected to the Russian Ministry of Foreign Affairs.
Senior Policy Adviser
The statement of offense in the case against also lists an unnamed "Senior Policy Adviser." ABC News has not identified this individual.
Papadopoulos emailed the Senior Policy Adviser twice in April 2016.
"The Russian government has an open invitation by Putin for Mr. Trump to meet him when he is ready," Papadopoulos wrote.
ABC News' Meghan Keneally, John Santucci, Brian Ross, Justin Fishel, Tara Palmeri and Mike Levine contributed to this report.