— -- Several anti-immigrant messages with an explicit pro-Trump slant are included among the 3,000 pieces of Russian-linked political content Facebook plans to turn over to Congressional investigators, ABC News has learned.
Posts that circulated to a targeted, swing-state audience on the social media site railed against illegal immigrants and claimed "the only viable option is to elect Trump." They were shared by what looked like a grassroots American, anti-immigrant group called Secured Borders, but Congressional investigators say the group is actually a Russian fabrication designed to influence American voters during and after the presidential election.
"Their goal was to spread dissension, was to split our country apart, and they did a pretty good job," said Sen. Mark Warner of Virginia, the ranking Democrat on the Senate Intelligence Committee.
ABC News retrieved several posts from the now-defunct group's page using online archives and found that many of them include pointed, pro-Trump messages.
"How dare they accuse Donald Trump of racism and sexism just because he's concerned about the well-being of Americans??" read one using an image of actor Jack Nicholson, dated Oct. 19. "If wanting to remove criminal alien scum from our streets is racist and deplorable, then by all means count me in that basket!"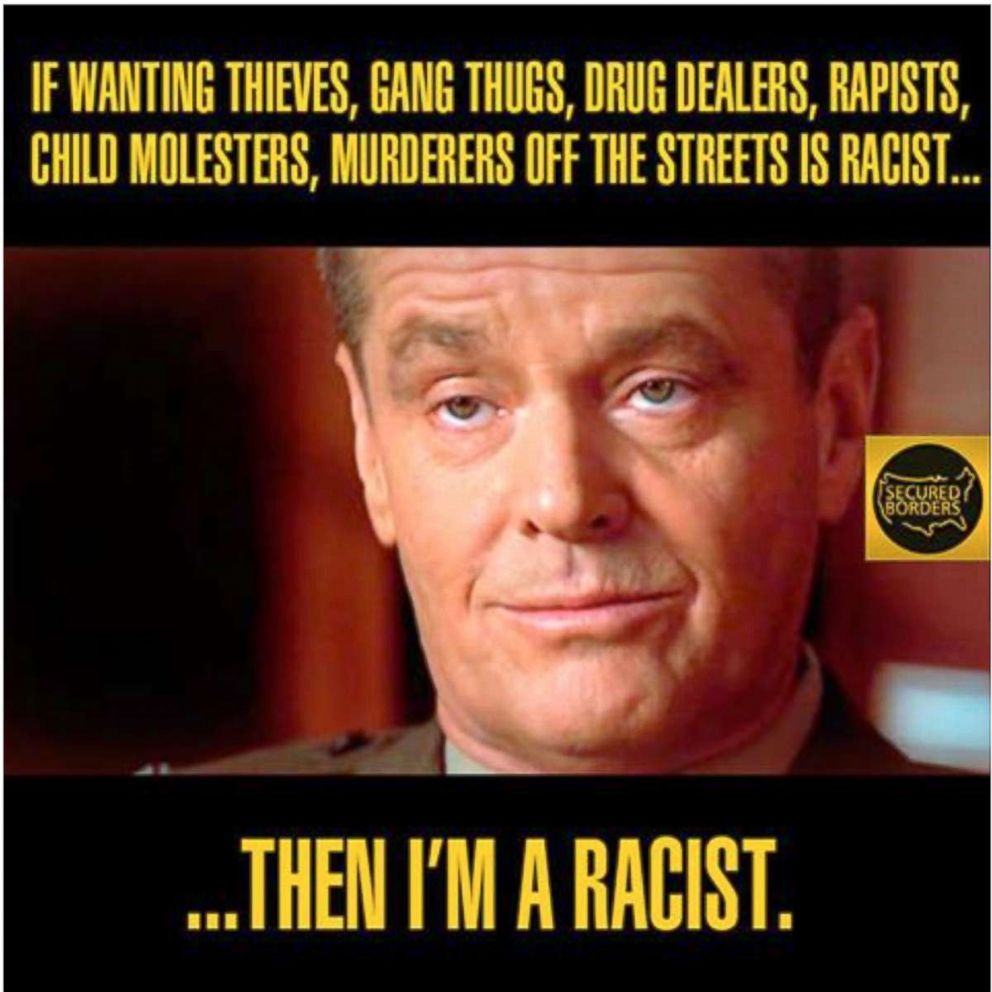 "Good Lord, we really need that wall," read another using an image of popular children's cartoon Dora the Explorer, dated Oct. 22. "We need to stop this madness. We need Trump."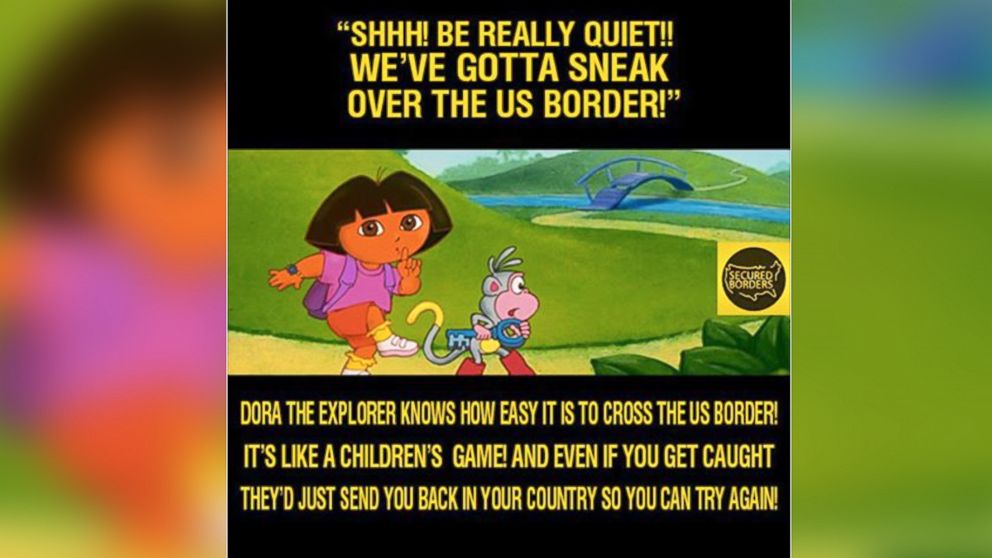 The posts didn't stop following Trump's victory, with one from December using an image of Trump dressed as Santa Claus saying "Remember about this stupid PC idea to forbid people from saying 'Merry Christmas', instead forcing them to say 'happy holidays'. … I say come Christmas 2017, a YUGE Nativity scene should occupy the lawn of 1600 Penn Ave!"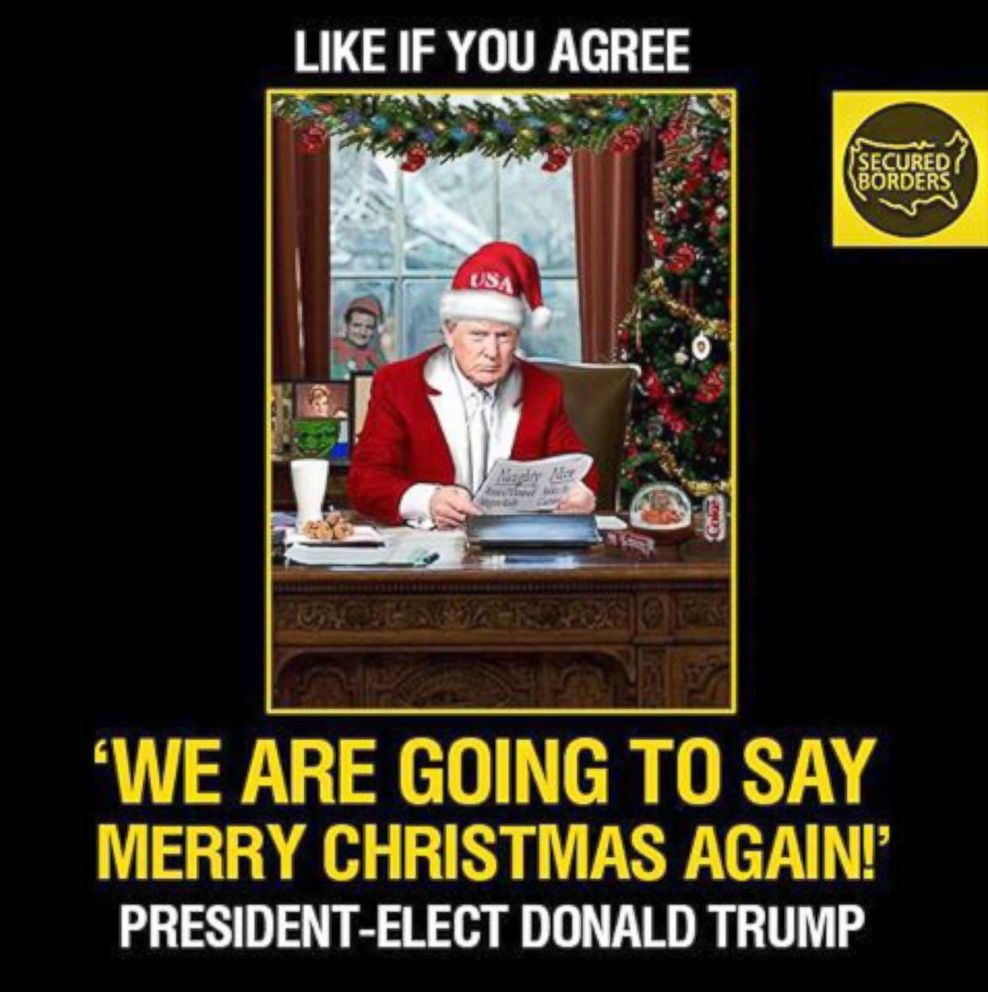 Earlier this month, Facebook revealed that it sold more than $100,000 worth of political ads to fake accounts the company told Congressional investigators were linked to the Russian government. Under mounting pressure, Facebook CEO Mark Zuckerberg went public last week to decry the deception and pledge to work with Congress to "make it much harder" for foreign governments to exploit social media to interfere with elections.
"We are in a new world," Zuckerberg said. "It is a new challenge for internet communities to deal with nation-states attempting to subvert elections. But if that's what we must do, we are committed to rising to the occasion."
At the root of the challenge are so-called "troll farms" where workers sit in rows of tables and create online profiles that push divisive messages, all aimed at sowing discord. Facebook told Congressional investigators about one operation that was especially busy during the 2016 campaign, a St. Petersburg-based firm called the Internet Research Agency.
In an interview with ABC News, Lyudmila Savchuk, who worked for the company in 2015 to expose what the factory was doing, described how young Russians posed as Americans, working 12 hour shifts at the company's headquarters posting comments on American political issues selected by their bosses. Facebook, she said, was one of their primary platforms.
"Troll factory is a very appropriate name for it because it really is a large-scale production that works around the clock, and they don't take time off for holidays, lunch nor sleep," she said. "A huge quantity of content is being produced."
Facebook's chief security officer Alex Stamos said most of the posts generated there did not mention a specific presidential candidate or the election, but focused on "amplifying divisive social and political messages" on immigration, gun rights and LGBT issues.
Roger McNamee, a venture capitalist and early investor in Facebook, told ABC News the Russian effort may have started as merely an attempt to sow discontent, but as the campaign unfolded, he said it became clear the effort grew increasingly focused.
"Classic Russian intelligence techniques of taking the most extreme voices and amplifying them," he said. "It was the perfect petri dish for this kind of campaign."
Warner told ABC News that Facebook had yet to turn over the content to the Senate Intelligence Committee. Based on what the company's executives shared last week, however, it was already clear that the posts included divisive messages intended to "help one candidate and potentially hurt another." It clearly appeared, he said, to be part of a broader effort the intelligence community has determined was designed to aid Donald Trump and hurt Hillary Clinton.
The Russian company behind Secure Borders spent money to target its ads to specific audiences, including crucial swing voting blocks, Warner said. That effort involved a degree of sophistication that confounded him.
"How did they know how to target [the audience] with such exquisite specificity?" he asked. "Frankly, [the posts appeared] in areas where the Democrats were, perhaps, a little bit asleep at the switch? How did they have that level of specificity? That's one of the questions we need answered."
ABC News's Patrick Reevell, Cho Park, Randy Kreider, and Alex Hosenball contributed to this report.