It's a three-week tour that any presidential candidate or celebrity would be jealous of -- one worthy of a newly minted crown prince, you might say, as he introduces himself to his most important ally.
But between the halls of Harvard University and the hills of Hollywood, Mohammed bin Salman -- the 32-year old heir to the Saudi throne who's made waves with his aggressive campaigns against his country's elites and its neighbor and enemy Iran -- must navigate tricky political factions in President Donald Trump's Washington, split U.S. public opinion on his country's image and criticism of his record, especially the war in Yemen he's led as defense minister.
The crown prince, known by his initials "MBS," is making his first trip to the U.S. after his power-grabbing move last June to become first in line for the throne and the de facto ruler of the country. Since then, he's begun a controversial reform campaign at home and a messy, assertive foreign policy abroad, with that devastating war in Yemen, but also a nasty split with U.S. ally Qatar, a failed plot in Lebanon and a tighter bond with the Trump administration.
The crown prince's schedule
His high-profile visit includes meetings with American luminaries like Bill Gates, Tim Cook and Jeff Bezos; dinners with American leaders in Washington and Hollywood; and a campaign to bring U.S. investment to Saudi Arabia. But it'll also be an introduction for a young leader who will likely be in charge for decades to come -- as much a learning experience for him, as it is a PR campaign to remake his kingdom's image.
MBS started in Washington Monday, landing ahead of his big meetings at the White House on Tuesday, including with Trump. While he's in D.C., he's expected to attend three dinners hosted by senior Trump administration officials -- Vice President Mike Pence, national security adviser H.R. McMaster, and Trump son-in-law and senior adviser Jared Kushner, according to a source close to the Saudis.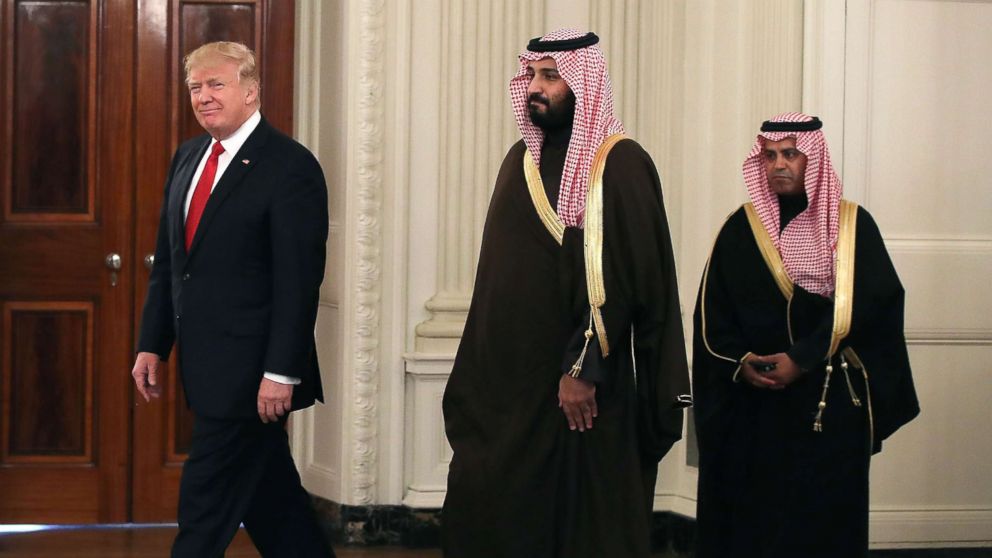 He's also expected to meet with leaders in Congress and Cabinet officials like Defense Secretary James Mattis and Commerce Secretary Wilbur Ross, as well as Mike Pompeo, CIA director and Trump's new pick to be secretary of state, and John Sullivan, the deputy secretary of state who is in charge at the department now. Rex Tillerson, who is still currently secretary of state, will not meet MBS; he was not well-liked by the Saudis, who saw him as too favorable to rival Qatar.
After a week in Washington, MBS heads to Boston on Saturday, according to the Saudi Embassy, where he has events at Harvard and the Massachusetts Institute of Technology.
The weekend in Boston is followed by a week in New York City, starting next Monday. There, he will meet with top executives and Wall Street chiefs, including at a Saudi-U.S. CEO forum and a dinner hosted by philanthropist and former Mayor Michael Bloomberg. He will also visit the United Nations Secretary-General Antonio Guterres.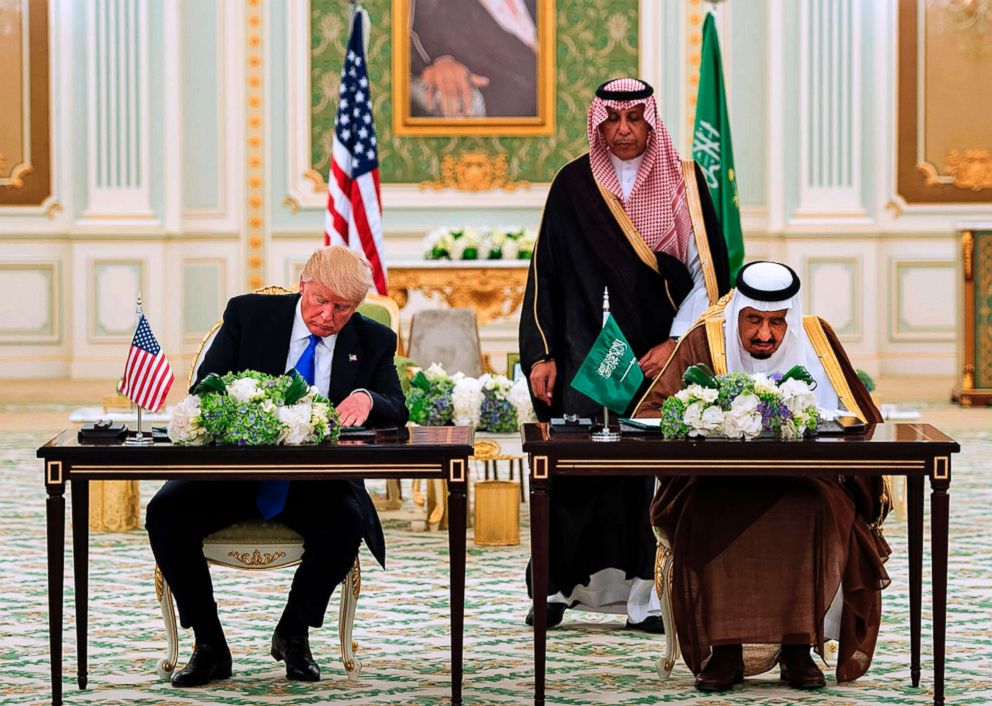 From there, he flies to the West Coast on March 30, landing first in Seattle, where he'll meet Bezos and Gates. Cook of Apple and the top leaders at Google and Uber will host him in San Francisco, before Los Angeles' high-profile producers and executives receive him for meetings on entertainment in the kingdom -- after he recently ordered the reopening of movie theaters in socially conservative Saudi Arabia.
He finishes his trip at the end of the first week of April in Houston, where the Saudi state-run oil company Aramco and its affiliate Motiva have their U.S. headquarters.
Top issues for the Saudis
This visit is not really about Washington, but all those other cities afterward, one source close the Saudis told ABC News. He and his full delegation wanted to tour the country to introduce the crown prince to the U.S. and gin up American business interest in Saudi Arabia beyond oil -- the goal of MBS's "Saudi Vision 2030" campaign that is pushing to make the country's economy less dependent on oil. That's what brings him to the door of leaders like Cook, Bloomberg and Bezos.
But he will also be seeking support for his reform agenda at home, including not just new movie theaters, but also more rights for women and a purge of the ruling elites.
Since coming to power, the 32-year-old has pushed to grant more rights to women in the traditionally conservative kingdom, where they still need permission from a male "guardian" to get a passport and travel abroad, undergo some medical procedures, and other activities.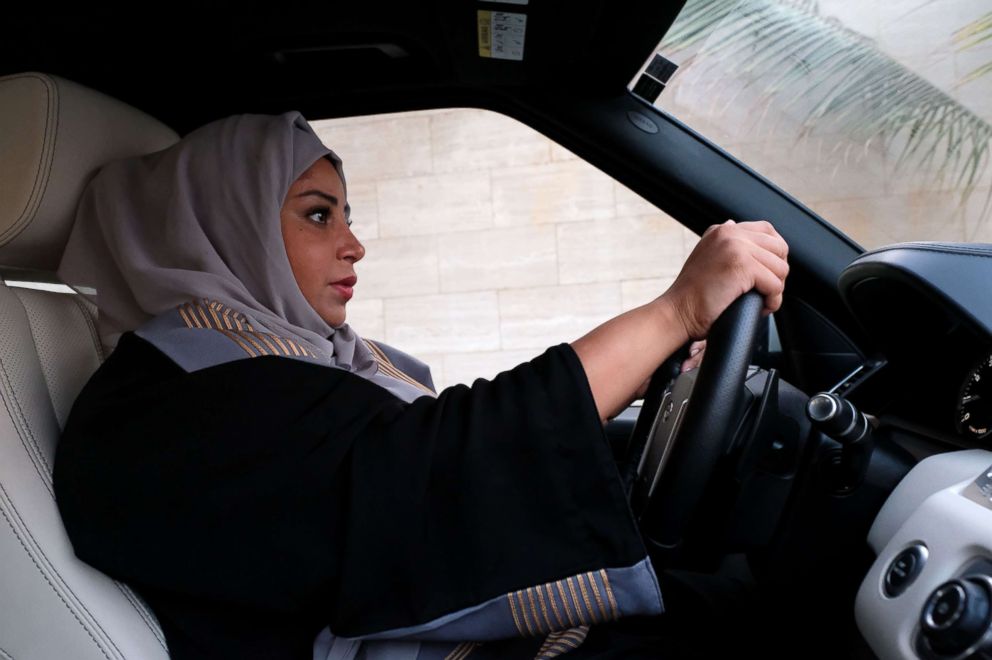 "We are all human beings, and there is no difference," MBS told CBS's "60 Minutes" in an interview that aired Sunday, saying "absolutely" men and women are equal. He's ordered that women be allowed to drive by this June, opened up many concerts and other public events to be co-ed, and stripped religious police who often harassed women for how they dressed in public of the power to arrest people.
The young crown prince also grabbed headlines for his rounding up more than 300 Saudi princes and elites in November, holding them under house arrest at the Ritz Carlton in the capital Riyadh. The detentions included some high-profile figures and former advisers, sending a message that no one was immune to this new campaign against corruption.
But there have been reports of beatings and even one death at the hands of state security forces. MBS defended the steps as "extremely necessary" and "in accordance with existing and published laws" to CBS.
Forcing those changes is not without controversy at home, but so far, there has been little to no public opposition, with no one willing to stand up to the young leader. Many, instead, see it as necessary change -- that only an autocrat could accomplish.
"The country needs a guy who intimidates people, who is bold and brazen. It needs a strongman to do what democracy cannot," said Ali Shihabi, author and founder of the Arabia Foundation, a Washington-based think tank with ties to Riyadh.
"He is the 'great white hope' for Saudi Arabia," he added, defending the harsh tactics as necessary to override any conservative backlash.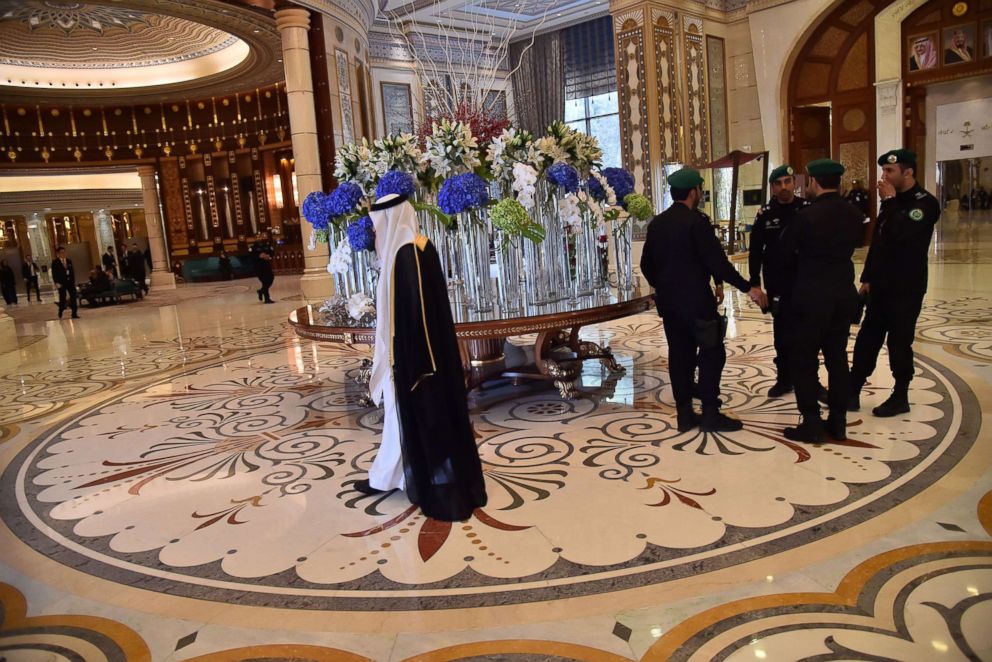 The other critical issue for MBS is pushing back on Iranian influence in the region -- something the Trump administration is equally concerned about and interested in discussing. Saudi Arabia has been engaged in something of a cold war with its rival Iran, with both sides competing for influence in Iraq, Lebanon, Syria and Yemen.
Trump has sided with Saudi Arabia, putting Iran "on notice" for its "malign" activity and saying he will tear up nuclear deal with the country unless European partners reach a new side agreement with the U.S. that tackles the deal's "flaws." Saudi Arabia has long opposed the agreement, and MBS said recently his country will pursue nuclear weapons if Iran is able to build one -- raising fears of a nuclear arms race in the already unstable Middle East.
Trump will ask MBS to lay out his security concerns with the agreement, according to a senior administration official who briefed reporters on the visit and who said Trump had not yet made a decision on the deal. The Saudis and other allies in the region did not have a "relevant" enough voice in the negotiations under the Obama administration, the Trump official added.
What the U.S. will also bring up
While they support his fight against Iran generally, the Trump administration will also seek to curtail some of MBS's aggressive foreign policy moves after a handful of mistakes in the region. In Lebanon, for example, MBS detained Prime Minister Saad Hariri and pressured him to stand up to Iranian-supported Hezbollah before the U.S. and France urged him to allow Hariri to return.
In particular, Trump is interested in ending the dispute between the Saudis, the United Arab Emirates and other Arab allies against Qatar, the tiny gas-rich nation on the Gulf that is accused of financing terrorism and having closer ties to Iran, according to the senior administration official.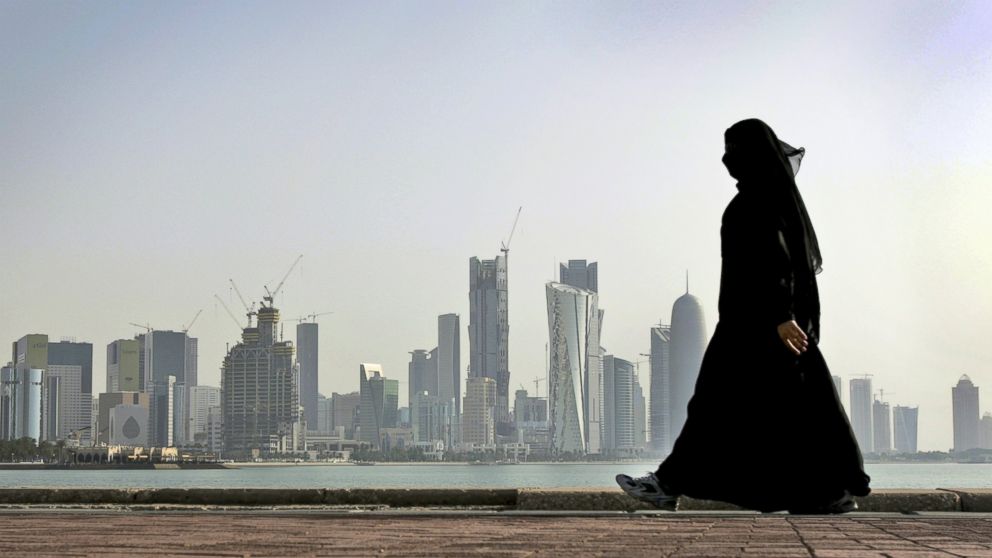 Last May, the Saudi-led group began a blockade of Qatar meant to cripple it into meeting a list of demands. Nearly one year later, the country has withstood that pressure, but the ongoing dispute has hampered the U.S. military and its efforts against ISIS, according to U.S. officials. There is a major American base in Qatar, where over 10,000 troops are stationed.
While Trump wants to host a summit between the Gulf countries, it is increasingly unlikely to happen because there is "no appetite" among the Saudis or Emiratis, who believe Qatar will soon cave, a source told ABC News.
The other big issue will be Yemen, where MBS has led a military campaign since 2015 to crush the Houthi rebels who've been fighting a civil war against the local government. While the Saudis say the Houthis, armed by Iran, pose a threat to their security, their air campaign has also attracted allegations of indiscriminate targeting and their blockade has been derided as one of the causes of a devastating famine and cholera outbreak, with millions facing hunger and disease.
The Saudis have begun to reopen ports and allow for humanitarian aid to flow in by sea and land routes, but human rights groups continue to criticize their actions: "Crown princes should not escape accountability," Human Rights Watch's Kristine Beckerle said in a blog post Sunday.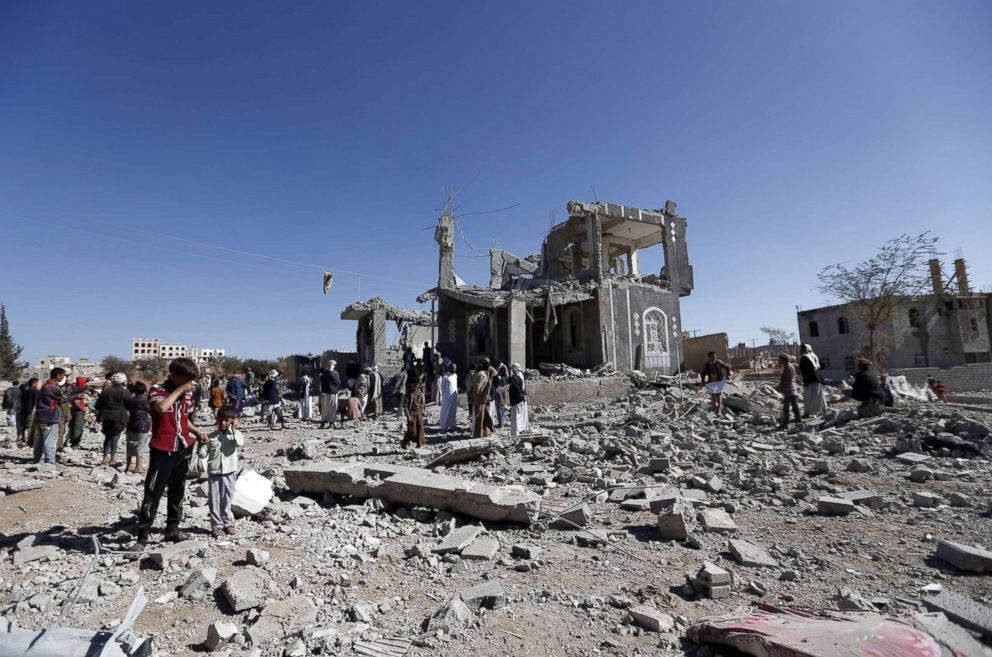 The war in Yemen has spurred plans for protests against MBS throughout his trip, including four days of protests in Washington by the anti-war group CODEPINK and a rally in Boston by student groups at Harvard and MIT.
It could also lead to censure by Congress while MBS is in Washington. The Senate may vote on a resolution introduced by Sen. Bernie Sanders, I-Vt., Sen. Mike Lee, R-Utah, and Sen. Chris Murphy, D-Conn., to "direct the removal of United States Armed Forces from hostilities" in Yemen. The U.S. currently provides mid-air refueling and targeting assistance for Saudi and Emirati aircraft in Yemen, as well as some intelligence and reconnaissance.
It's unclear if congressional leadership will bring the resolution up for a vote. In recent weeks, the Trump administration has praised the Saudi government for opening up the port Hodeida and setting up four cranes to bring aid into the country.