Senate Democrats today will make their fifth attempt at extending unemployment benefits within minutes of swearing in West Virginia's new senator, Carte Goodwin.
The benefits package, which has been stalled by procedural hurdles for weeks, is likely to pass with the support of Goodwin -- who is temporarily replacing the late Sen. Robert Byrd -- and two moderate Republicans, Maine Sens. Susan Collins and Olympia Snowe.
Republicans and Sen. Ben Nelson, D-Neb., oppose the measure because of its $34 billion cost that will add to the budget defict. Instead, they argue, the bill should be funded by the $787 billion stimulus package or from somewhere else in the budget, a move that Democrats have rejected.
Democrats say the Republicans' talk about fiscal responsibility is just a political ploy to rationalize their filibuster.
The unemployment benefits extension package will be voted on by the House later this week before going to President Obama's desk.
Obama on Monday slammed Republicans in the Senate for using parliamentary maneuvers to block votes on the unemployment benefits extension, which he said amounted to "denying millions of people who are out of work much-needed relief."
"It's time to stop holding workers laid off in this recession hostage to Washington politics. It's time to do what's right, not for the next election, but for the middle class," the president said in the Rose Garden Monday, flanked by three unemployed Americans. "We've got to stop blocking emergency relief for Americans who are out of work. We've got to extend unemployment insurance."
Obama added that the federal government has a responsibility to assist the nation's unemployed as they look for work and urged Senate Republicans to put politics aside and join Democrats to pass the unemployment benefits extension.
"We've got a responsibility to help them make ends meet and support their families, even as they are looking for another job," he said.
Unemployment Benefits Extension Expected to Pass Today
Obama also called out Republicans for their legislative priorities during the Bush Administration.
"I have to say, after years of championing policies that turned a record surplus into a massive deficit, the same people who didn't have any problems spending hundreds of billions of dollars on tax breaks for the wealthiest Americans are now saying we shouldn't offer relief to middle-class Americans like Jim or Leslie or Denise who really need help," he said.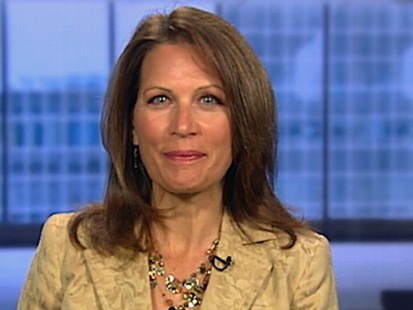 Senate Minority Leader Mitch McConnell argued that the opposition to the bill doesn't stem from a lack of desire to help the unemployed, but a concern about the ballooning budget defict and excessive spending.
"The budget is over a trillion dollars, too, and somewhere in the course of spending a trillion dollars, we ought to be able to find enough to pay for a program for the unemployed," McConnell said on CNN's "State of the Union" Monday. "There is no way in the world on a trillion dollar budget this year we can't find the money to pay for an extension of unemployment insurance, something we're in favor of."
House Minority Whip Eric Cantor, R-Va., assailed Obama's rhetoric as "preposterous."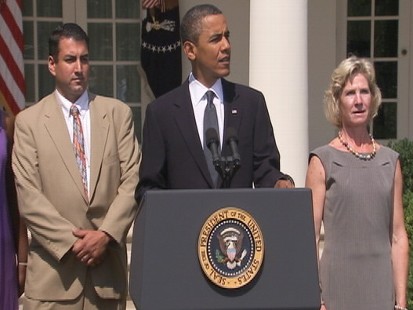 "What Republicans are about: unemployment benefits yes, deficits no. And surely, out of a $3 trillion budget here in this town we can find a way to pay for these unemployment benefits," Cantor said at a news conference today. "Republicans are about to trying how to figure out how to pay things around here."
The nation's unemployment rate edged down to 9.5 percent in June, with 14.6 million Americans out of work. The rate has continued to hover around a historic 10 percent as the economy struggles to recover. So far 2.5 million people have been affected by the June 2 lapse in unemployment benefits, which provides about $309 a week to those out of work. The unemployment insurance package, which expired on June 2, would extend benefits until Nov. 30.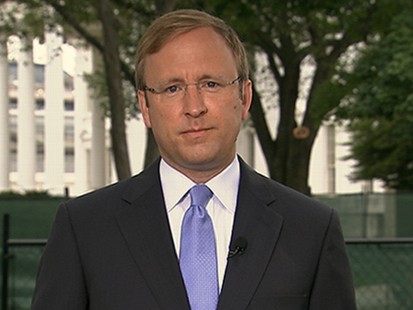 Those who have been out of work for
99 days
or more are not eligible for the benefits, raising the question of what can be done for the
long-term unemployed
, who make up nearly half of the U.S. jobless.