Razor wire on fencing and National Guard troops still deployed on Capitol Hill on Tuesday are haunting reminders of the deadly assault on Jan. 6 that left 140 police officers injured and five people dead.
The fallout from the attack continued as the Senate held the first public hearing into security failures as part of a joint investigation by the Homeland Security and Governmental Affairs Committee and the Senate Rules and Administration Committee.
Top officials responsible for security at the Capitol on Jan. 6 testified and three of them -- former U.S. Capitol Police Chief Steven Sund, former Senate Sergeant at Arms Michael Stenger and former House Sergeant at Arms Paul Irving, -- resigned in the immediate wake of the attack.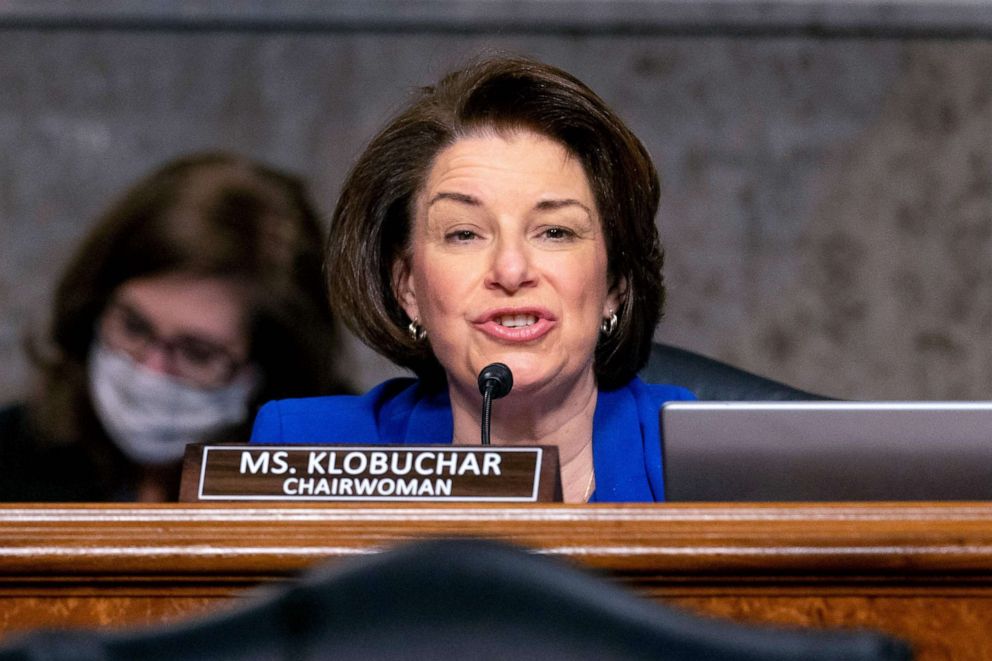 Also testifying was the Metropolitan Police Department's acting chief, Robert Contee. His agency provided backup for the Capitol security force that was overrun by the pro-Trump mob.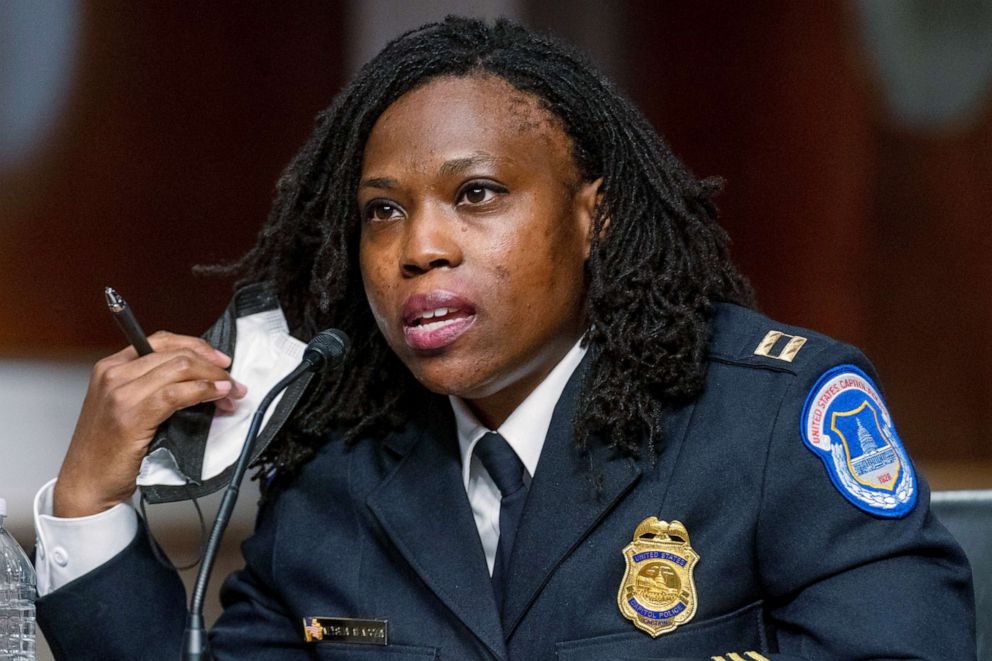 The first witness, though, was Capitol Police Capt. Carneysha Mendoza, who gave a first-hand account about the brutality of the assault.
When she arrived at the scene, Mendoza told lawmakers, she immediately noticed, as a military veteran, a heavy smoke-like residue that she identified as military-grade CS gas. "The rioters continued to deploy CS into the Rotunda. Officers received a lot of gas exposure, which is worse inside of the building rather than outside because there is nowhere it could go. I have received chemical burns to my face that still have not healed to this day," she said.
She said she was in engaged in the battle for almost four hours and that even if Capitol Police had 10 times the number of officers, they would have been overmatched.
"As an American and as an Army veteran, it is sad to see us attacked by our fellow citizens. I'm sad to see the unnecessary loss of life. I'm sad to see the impact this has had on Capitol Police officers. And I'm sad to see the impact this has had on our agency and on our country," she said.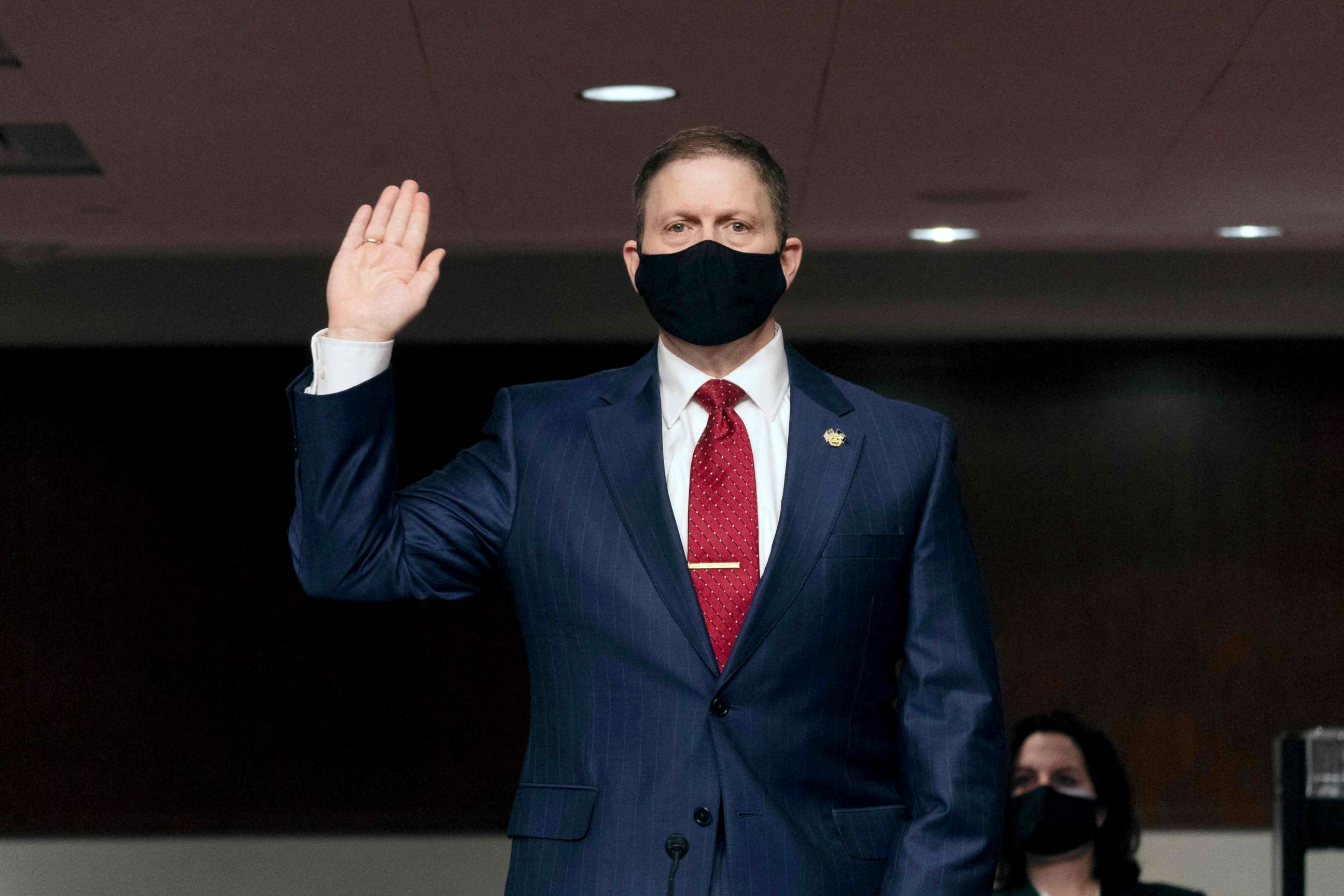 After she spoke, the Capitol security officials defended their actions and pointed fingers elsewhere but agreed the attack was planned.
In his opening statement, Sund called the attack on the Capitol "the worst attack on law enforcement and our democracy" that he's seen in his 30-year-career and laid blame on various federal agencies for poor preparation, not the Capitol Police.
"Based on the intelligence that we received, we planned for an increased level of violence at the Capitol and that some participants may be armed. But none of the intelligence we received, predicted what actually occurred," Sund said.
The former chief said that "extensive" preparations were put in place ahead of the riot, including "intelligence and information sharing with our federal and local partners, and department officials, implementing significant enhancements for Member protection, the development of extensive operational enhancements to include the additional posting of officers around and inside the congressional buildings, a significant civil disobedience deployment, and an expanded perimeter, and the distribution of additional protective equipment for the officers."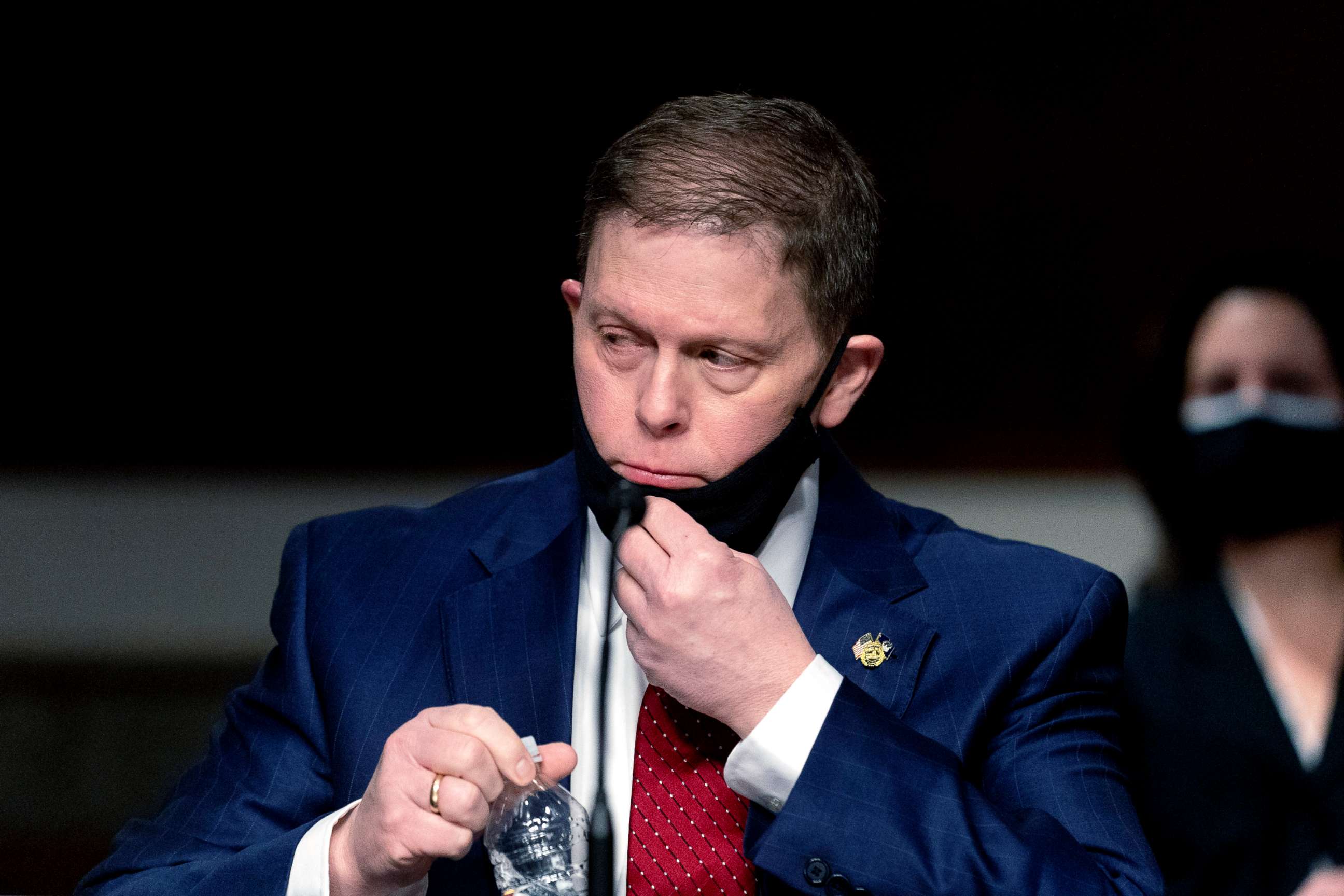 Sund said as late as Jan. 5 there was a meeting with top intelligence officials including the FBI – and they provided no new intelligence.
Homeland Security Committee Chairman Gary Peters, highlighting communication failures, asked Sund about a Washington Post account that "the FBI Norfolk field office issued a threat report on January 5th that detailed specific calls for violence online in connection with January 6th, including that protesters, quote, 'be ready to fight,' end quote, and, quote, 'go there ready for war,' end quote."
Sund testified he never saw the threat warning email, which he said had gone to an officer on the joint terrorism task force the night before the assault and that he learned of it only on Monday. The House and Senate sergeants at arms said did not get the email either.
"We properly planned for a mass demonstration with possible violence, what we got was a military-style coordinated assault on my officers and the violent takeover of the Capitol building," Sund said.
Stenger, the former Senate sergeant at arms, speaking publicly for the first time, said in his opening remarks that Washington, D.C., is a "unique environment" for law enforcement in the region and said everything should be reviewed.
"There is an opportunity to learn lessons from the events of January 6th. Investigations should be considered as to funding and travel of what appears to be professional agitators. First Amendment rights should always be considered in conjunction with professional investigations," he said.
Contee, in his opening remarks, noted that his police officers are barred from making arrests on Capitol grounds but based on the experience of prior demonstrations they knew violence was a possibility. He, too, made clear that MPD intelligence did not predict what occurred on Jan. 6.
"The District did not have intelligence pointing to a coordinated assault on the Capitol."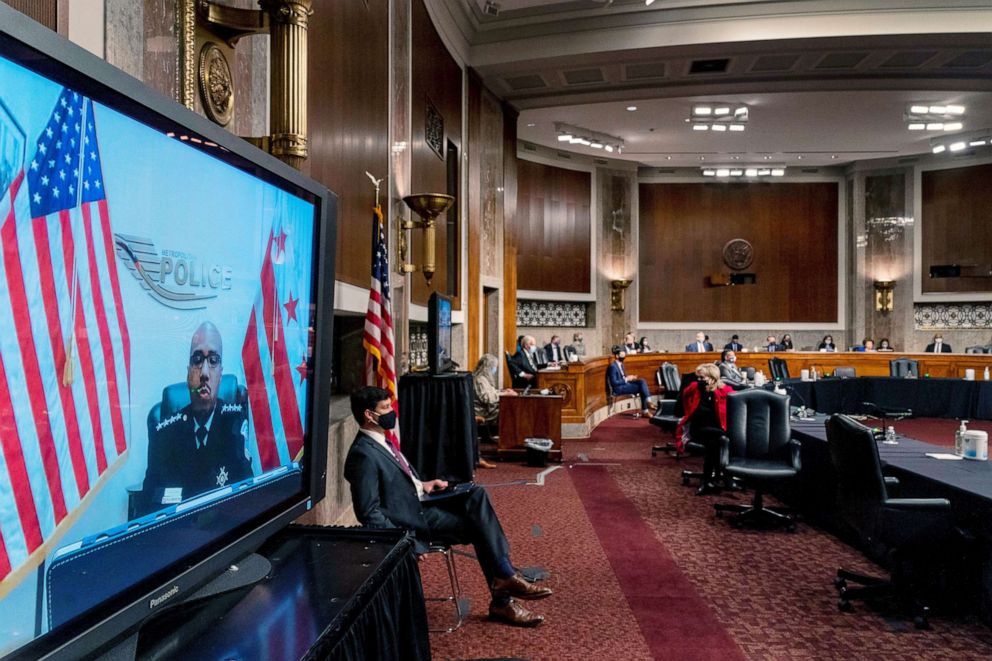 Contee noted pipe bombs were found outside of the Democratic National Committee and Republican National Committee headquarters nearby the day before. He said his department had four objectives when they responded on Jan. 6: stopping rioters, securing the perimeter, allowing Congress to resume business and making arrests.
He said he was "stunned" by the U.S. Army's response, saying military officials were "reluctant to send the D.C. National Guard to the Capitol."
"While I certainly understand the importance of both planning and public perception – the factors cited by the staff on the call – these issues become secondary when you are watching your employees, vastly outnumbered by a mob, being physically assaulted," he said.
Contee says he was "shocked" that the Army did not more quickly agree to deploy the National Guard.
"The Army staff responded that they were not refusing to send them, but wanted to know the plan and did not like the optics of boots on the ground at the Capitol," he said.
Pentagon officials dispute his characterization and say the request was handled appropriately.
During his opening statement, Irving, the former House sergeant at arms, also speaking publicly for the first time, told lawmakers that he spoke with Sund and Stenger on Jan. 4 about using 125 unarmed National Guard troops to work traffic duty near the Capitol to free up Capitol Police officers.
Irving said the idea of "optics" did not play a role in his decision not to station National Guard troops at the Capitol beforehand, saying the intelligence he received didn't warrant it.
"Let me be clear, optics, as portrayed in the media, played no role whatsoever in my decisions about security. And any suggestion of the contrary is false. Safety was always paramount when making security plans for January 6th. We did discuss whether the intelligence warranted having troops at the Capitol, and our collective judgment at that time was no—the intelligence did not warrant," Irving said
A dispute on a key point -- when the National Guard was requested -- arose when GOP Sen. Roy Blunt asked Irving about his statement that he approved the assistance as soon as Sund asked for it.
"Mister Sund stated that he asked for the National Guard assistance at 1:09, and you approved -- it was approved at 2:10. Why would it take an hour to approve National Guard assistance on your part in that moment of crisis?"
"Senator, from my recollection, I did not receive a request for approval for National Guard until shortly after 2 p.m.," Irving answered.
"All right. Let me get that straightened out, Blunt responded. "Mr. Sund, do you know when you asked for National Guard assistance? Was it 1:09 or:0 2 p.m.?"
"It was 1:09, sir," Sund answered.
"Sir, I have no recollection of a conversation at that time," Irving then told Blunt. "I was on the floor during the Electoral College session."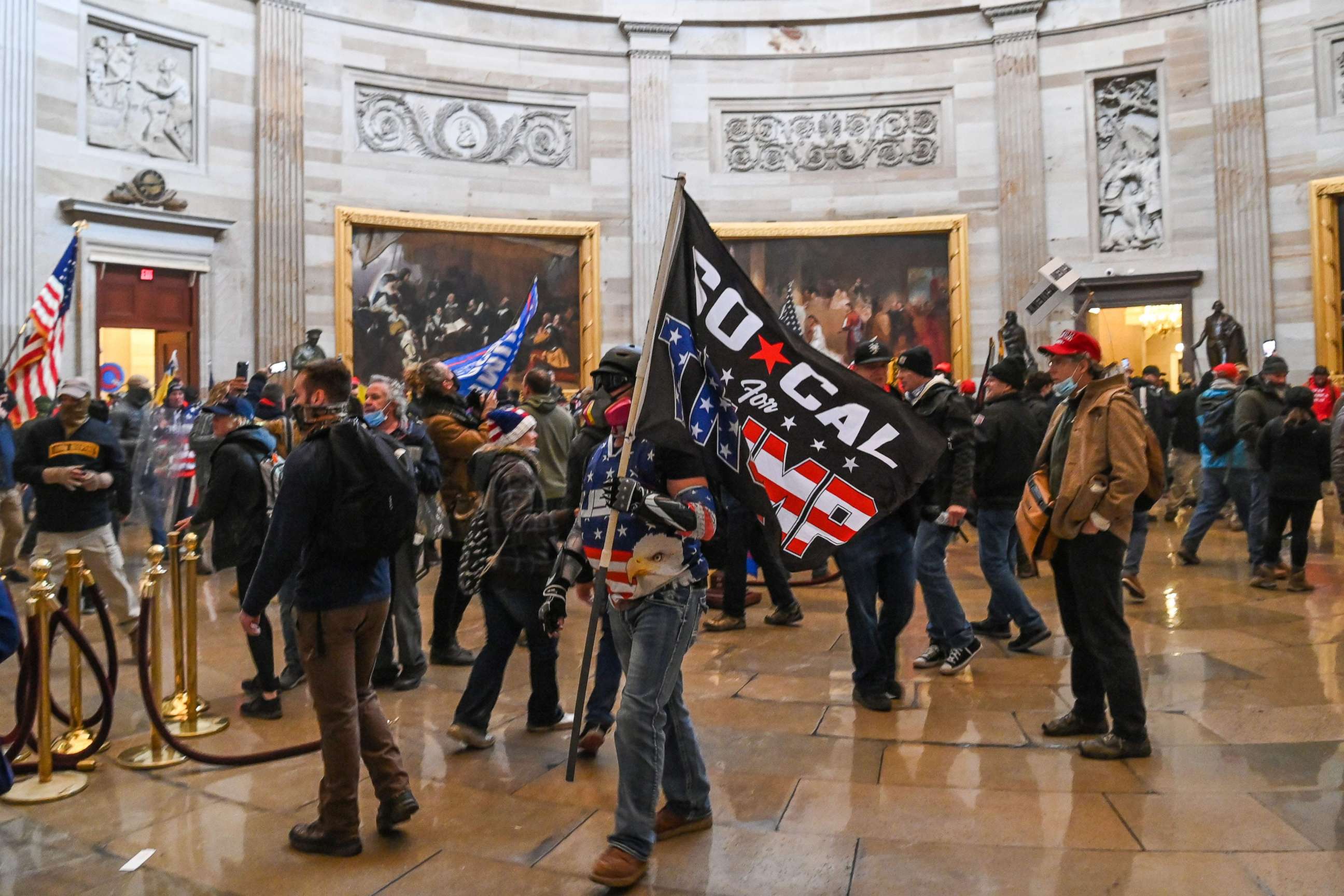 Lawmakers said they will use the hearing to determine what security is needed in Washington moving forward.
The committee chairs, Sens. Amy Klobuchar, D-Minn., and Peters, D-Mich., said another hearing will include representatives from the Department of Defense, FBI, Homeland Security, and other agencies. Lawmakers from both parties said they want to prevent incidents like the siege from ever happening again.
Earlier this month, ABC News obtained a copy of a letter sent by Sund, who said the intelligence leading up to the event didn't indicate it would become as violent as it did.
"Perfect hindsight does not change the fact that nothing in our collective experience or our intelligence – including intelligence provided by FBI, Secret Service, Department of Homeland Security (DHS) and D.C. Metropolitan Police (MPD) – indicated that a well-coordinated, armed assault on the Capitol might occur on Jan. 6," Sund wrote.
In his letter, he wrote intelligence officials indicated Jan. 6 would be similar to previous mostly peaceful post-election demonstrations in November and December.
Sund said he directed the Capitol Police to have every sworn officer working, and activated seven Civil Disturbance Unit platoons, which included approximately 250 officers. Four of those platoons were equipped with helmets, protective clothing and shields.
On Jan. 5, Sund hosted a virtual meeting focused on the Jan. 6 event as well as the inauguration, he said. "During the meeting, no entity, including the FBI, provided any intelligence indicating that there would be a coordinated violent attack on the United States Capitol by thousands of well-equipped armed insurrectionists," Sund wrote.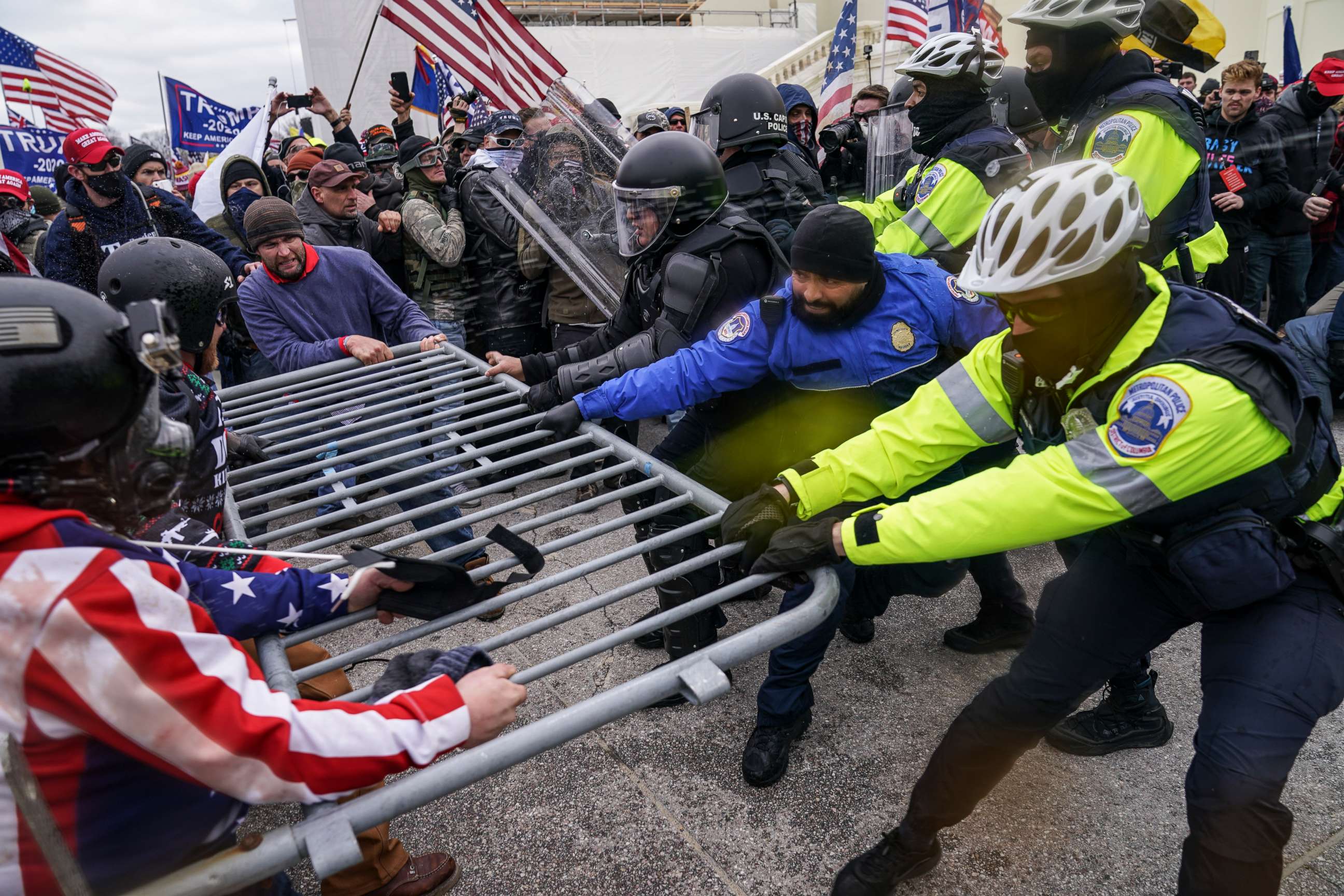 "There is no question there were colossal breakdowns in the intelligence gathering and security preparations leading up to the events of January 6, as well as during the coordination and response efforts once the attack got under way." Peters said.
In his opening remarks, the ranking member on the Senate Homeland Security and Governmental Affairs Committee, Sen. Rob Portman, R-Ohio, remembered Capitol Police officer Howard Liebengood, who days afterward died by suicide. "No officer was more dedicated to the mission of the Capitol Hill Police Department admission and duty to serve and protect. And I'm proud to call him a friend," Portman said.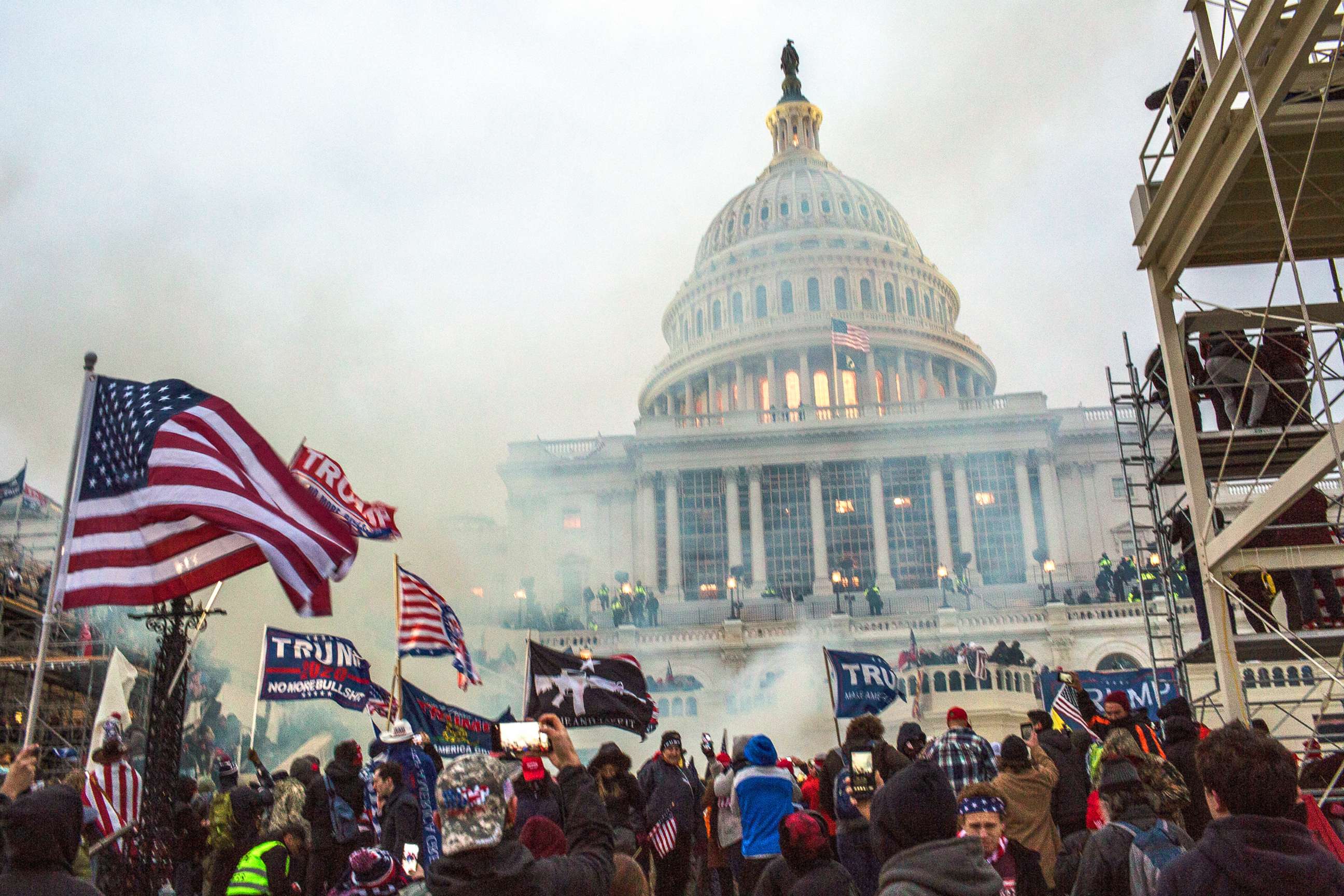 Portman added he wants to know why "the Capitol was overtaken in a matter of hours, we need to know whether Capitol Police officers were properly trained and equipped to respond to an attack on the Capitol, and if not, why not. And we need to know why the Capitol complex itself was so vulnerable and insecure, that it could be so easily overrun."
As the hearing ended, Klobuchar slammed all those involved, citing the intelligence and communications breakdown about the FBI warning and "the delays in the providing a request for National Guard assistance, both from the Capitol Police Board and the Department of Defense. The fact that the sergeants at arms were focused on keeping the members safe in both chambers while the chief was trying to get some emergency approval. To me, you can point fingers, but you can also look at this as a process that is not prepared for a crisis."
ABC News' Jack Date and Trish Turner contributed to this report.