— -- U.S. Capitol Police officers have apprehended a female driver after she struck another vehicle and nearly hit several officers near the Capitol, police said this morning.
At 9:22 a.m., Capitol Police officers observed an "erratic and aggressive driver" in the vicinity of 100 Independence Ave., according to Eva Malecki, the communications director for the United States Capitol Police, who briefed reporters near the scene at Bartholdi Park in Washington.
As the officers tried to stop the vehicle, the driver made a U-turn and fled the scene, apparently striking another vehicle and nearly hitting officers. A brief pursuit ensued. Her car was stopped at Washington and Independence avenues, near the U.S. Botanic Garden and the Rayburn House Office Building, and the driver fled on foot, police said.
Capitol Police fired shots in an attempt to stop the suspect. No one was hit, police said.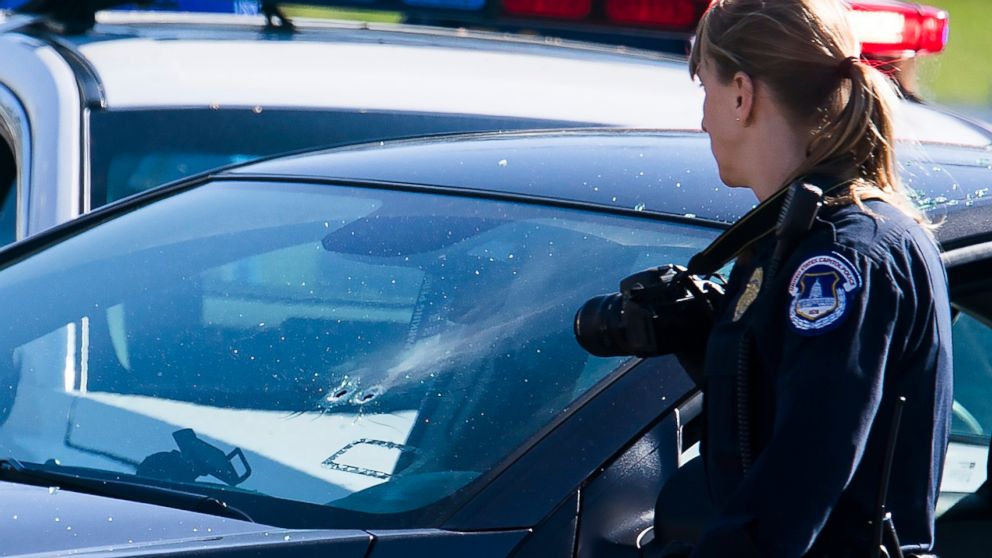 An email alert from Capitol Police was sent to Hill staffers, asking them to stay clear of the area. Some of the House office buildings in the vicinity were temporarily placed on lockdown; those lockdowns have been lifted.
The suspect was apprehended at 3rd Street and Independence Avenue and was taken into custody. No one was injured during the arrest, according to Malecki.
The incident appears to be criminal in nature, with no nexus to terrorism, she added.
The FBI is assisting Capitol Police at the scene. It is unclear whether the driver had a motive or if it was an intentional act, according to the FBI.
As of now, the Capitol is open to the public.
The Capitol Police is handling the investigation, according to Malecki.
The White House called the incident "a very troubling instance" and commended the work of the Capitol Police during a busy tourist time in the city.
"I appreciate the efforts that the Capitol Police and others took. You literally watched people put their lives in harm's way today to protect tourists and other citizens," White House press secretary Sean Spicer said today. "It's reassuring to know so many brave men and women are willing to make sure that the city stays safe."
ABC News' Mike Levine, Benjamin Siegel and Serena Marshall contributed to this report.