— -- Sir Elton John found himself in front of a microphone in the nation's capital today, but not to perform any of the classic hits that have made him a household name.
The British musician testified in front of the Senate Appropriations Committee and talked about his AIDS foundation's efforts, and pushed Congress to continue funding toward combating AIDS until the disease is completely eradicated.
"This is the most powerful legislative body in the world," John said. "This Congress indeed has the power to end aids. I am asking you to use that power, to seize this window of opportunity, to change the course of history."
John heaped praise on former President George W. Bush and the Congress he oversaw that passed the President's Emergency Plan for AIDS Relief, or PEPFAR, in 2003.
"Compassionate leaders from both sides of the aisle said to the international community that America can, and America will, lead the global fight against AIDS," John said. "Because of this Congress, the course of the AIDS epidemic was altered for all of humanity."
But John also warned that if efforts are rolled back because of funding cuts or diverted attention, then the disease could "once again become a ruthless pandemic with disastrous and far-reaching consequences."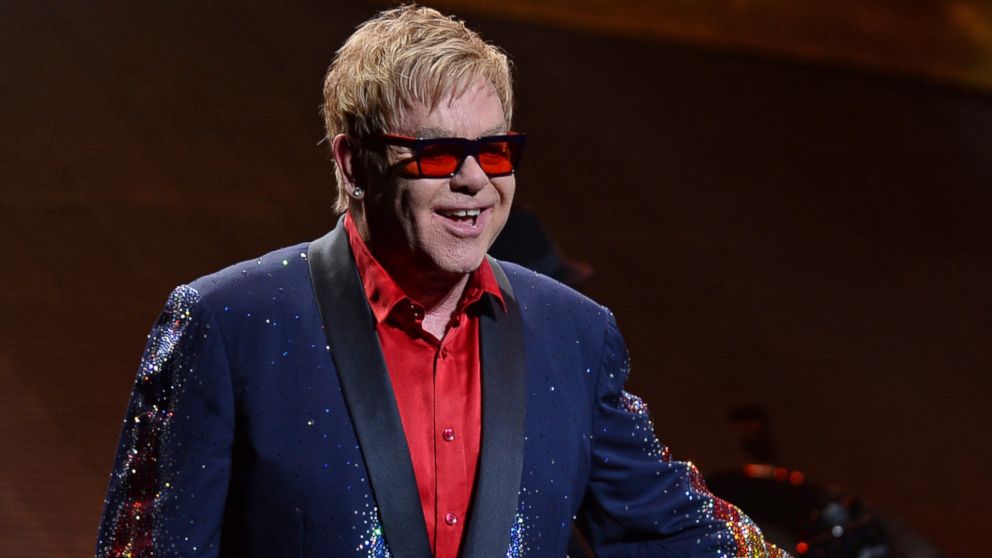 John said one of his biggest fears in the spread of the virus is stigmatization. He sat alongside famed evangelical Pastor Rick Warren and railed against "draconian laws" being propped up by some African nations that discriminate against LGBTQ communities.
"You're telling people they're worthless," John said. "If Christ was alive today, and I believe in Christ, he would be appalled at the way people are being stigmatized."
John also briefly reflected on how he transformed from a hit musician to one of the world's leading AIDS activists.
"You have to remember I'm British and I came over here in 1970," John said. "This country gave me everything as a professional musician, and it's given me everything to me as a human being. And the strength and the willingness to help people in the rest of the world has touched me so much."
John, 68, said he was inspired by Ryan White, the U.S. teenager who became a rallying figure in the late 1980s and early 1990s over changing the approach to combatting the AIDS epidemic. But the Rocket Man's language may have gotten a bit carried away as he dug into his personal history.
"It was Ryan White who pointed out to me that my life was in complete disorder," John said. "I was a drug addict. I was a self-obsessed ass****. Excuse me."
The senators and audience members laughed it off, as did Pastor Warren.