Washington was still buzzing Thursday after Wednesday's White House State Dinner. Despite featured performances by a trio Broadway stars at the event, the guest of honor -- South Korea's President Yoon Suk Yeol -- instead stole the show with his rendition of Don McClean's "American Pie."
After Yoon revealed that the American karaoke bar classic was his favorite song in school, President Joe Biden coaxed him into delivering a performance.
"Well, we want to hear you sing it," Biden said to Yoon, who obliged.
Despite speaking through an interpreter during the entire day of public events, Yoon had no trouble with the English lyrics as he burst into song, belting out several lines from the iconic tune then receiving boisterous cheers and a standing ovation from guests including Angelina Jolie.
"The next state dinner we're going to have," Biden, who energetically pumped his fists during the performance, said, putting his arm around Yoon, "you're looking at the entertainment."
Biden added, "I had no damn idea you could sing." But he, evidently, did have an idea -- at least of Yoon's love for the song.
Following the performance, he told Yoon: "I understand that you like the guitar as well," then gifted him an autographed acoustic guitar from Don McLean himself.
The entertainment portion of the event also showcased performances by singers Lea Salonga, Norm Lewis, and Jessica Voski performed a medley of five classic Broadway hits — "This Is The Moment," "Happy Days Are Here Again," "On My Own," "Don't Rain On My Parade," and "Somewhere."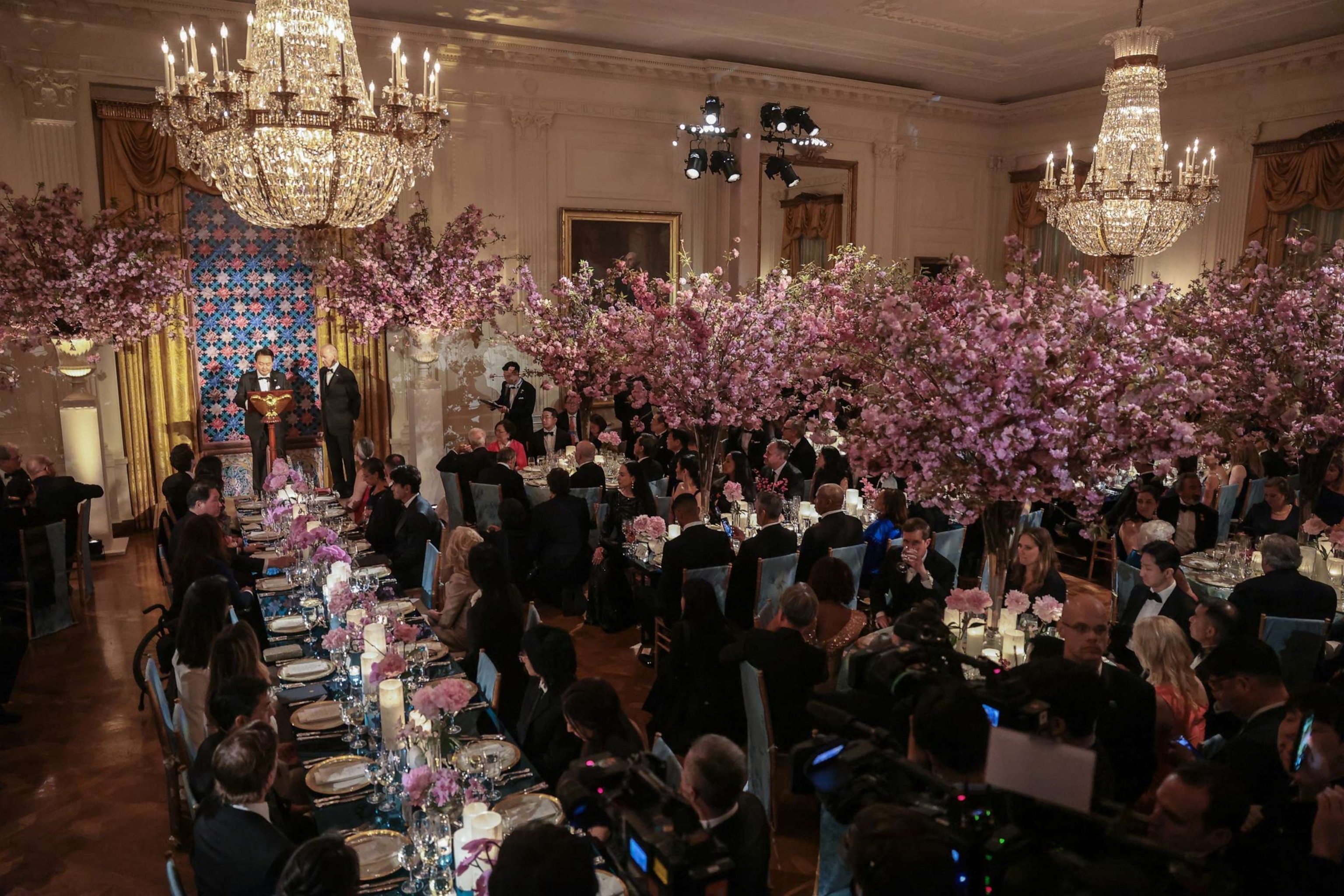 The dinner followed Biden and Yoon's bilateral meeting in the Oval Office on Wednesday, during which the pair discussed working together to deter North Korea's nuclear threats, promote peace in the Taiwan straits, stand with Ukraine amid Russia's invasion and more.
Yoon's state visit this week also marks the 70th anniversary of the U.S. and South Korea's alliance, forged in the aftermath of the Korean War.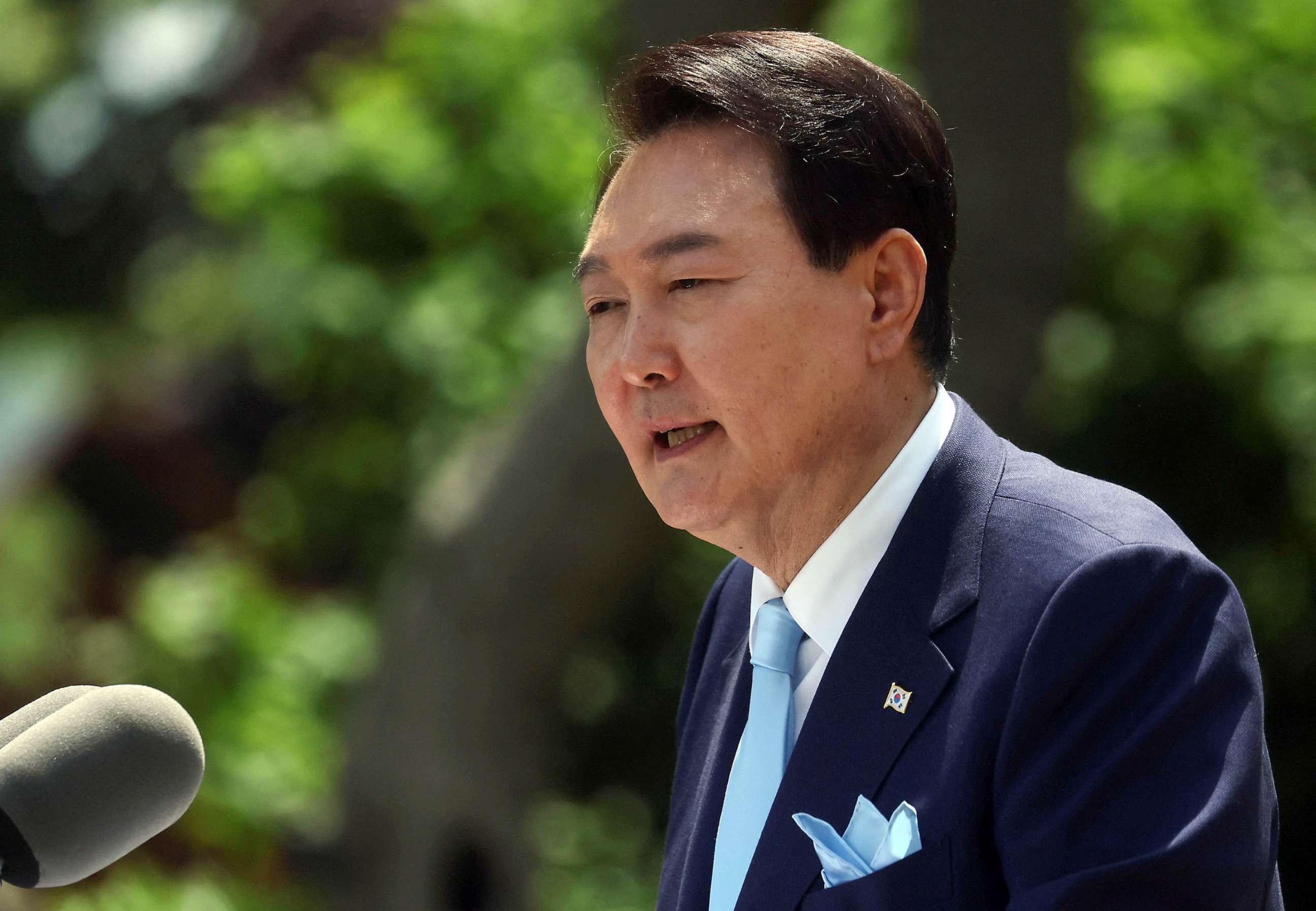 The light-hearted moment and other festivities at the State Dinner took place against the backdrop of diplomatic and economic tensions between the countries.
A recent leak of classified U.S. intelligence documents seemingly showed Washington was spying on South Korea's leadership. Yoon downplayed the spying suggestion during Wednesday's press conference, stating the two nations are in communication and are "sharing necessary information" as the U.S. investigation into documents' disclosure plays out.
ABC News' Alexandra Hutzler contributed to this report.