As world leaders gear up for the G-8 summit this week in Japan, they arrive with high unpopularity ratings in their respective countries and a feeling among some critics that the 32-year-old gathering is anachronistic.
President Bush departed today for the summit, which runs July 7 to July 9, and includes leaders from the G-8 nations of Japan, Britain, France, Germany, Russia, Italy and Canada.
French President Nicolas Sarkozy will launch a proposal to replace the G-8 with a new organization, likely to be called the G-13 and to include Brazil, China, India, Mexico and South Africa, reported Canada's Globe and Mail.
More than 1,000 protesters have already gathered at a park in central Sapporo demanding solutions for global warming and poverty.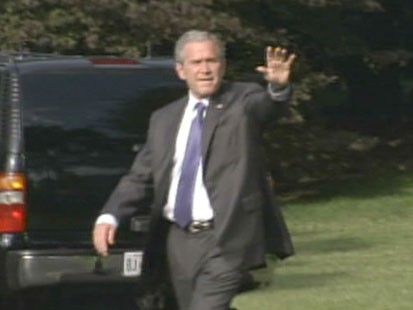 The president arrives at the G-8 bringing with him a crumbling economy, record high oil prices and record low poll ratings. But he is not alone.
Take his host, Japan's Prime Minster Yasuo Fukuda. Fukuda's government approval ratings are at 20 percent, which is even lower than President Bush's roughly 29 percent.
Britain's Prime Minister Gordon Brown is hovering around 25 percent approval, amid charges that he is weak and indecisive. And the list goes on.
Dr. Charles A. Kupchan, a professor of international relations at Georgetown University and director of Europe Studies at the Council on Foreign Relations, said weak leaders means little change.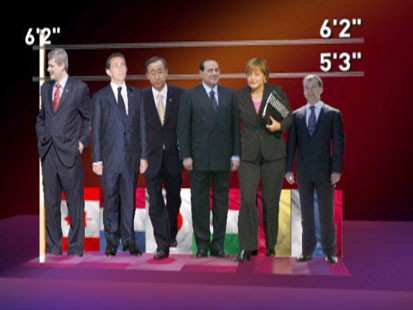 "You see [Italy Prime Minister Silvio] Berlusconi weak," he said. "You see Merkel weak in Germany. It's not going to be a summit where you really see major breakthroughs."
In fairness, the G-8 has rarely created any breakthrough announcements. The most memorable moments had little to do with real news.
One example is the famous shoulder rub President Bush gave Germany's Chancellor Angela Merkel in 2006. There also was the live microphone that caught the president talking in less-than-diplomatic terms while he lunched with former British Prime Minister Tony Blair.
But this year with so many pressing issues, there may be more demand for substance. President Bush has laid out an ambitious agenda that includes oil prices, global warming, Islamic terrorists and Iran's nuclear ambitions.
In addition, the president will push the G-8 countries to keep a commitment in battling HIV/AIDS and Malaria, a cause Bush has championed throughout his term.