The following is a commentary by ABC News' Sam Donaldson. Click here to view a video version of his latest essay
It was June 22, 1985, and as the coffins of four U.S. marines killed in El Salvador arrived at Andrews Air Force Base, President Reagan was there to publicly lead the nation in mourning their deaths.
I thought of that moment when I read in the Washington Post today that Gina Gray, the public affairs director at Arlington National Cemetery, had been fired.
Gina's sin was to attempt to roll back restrictions on press coverage of funerals of servicemen and women killed in Iraq and Afghanistan. If the families gave their permission — and only then — she believed that the press and the cameras should not be kept so far away from the graveside ceremonies that the public could neither see nor hear the services.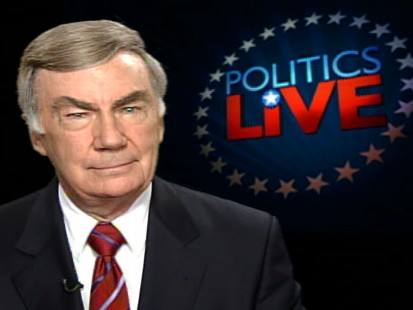 But Gina's superiors did not want that — obviously on the theory that if the American public was reminded that Americans were dying in an unpopular war the public might step up the pressure on the administration to end it.
Gina's superiors are probably right. It is far easier to support a war policy if you don't see that people are actually dying in the cause ... unless of course, the public supports the cause as it did in World War II when the mothers who lost their sons put a "gold star" in their windows for all to see, bereft at their loss but proud of the sacrifice on behalf of the country.
No, you have to try to suppress the pictures of the fallen when the pubic doesn't believe the mission is worth it. Out of sight, out of mind.
So, Gina had to go.
And what would Ronald Reagan think about that? We can't be sure, but I remember what he said on that June day back in 1985 as he stood beside the coffins of the four dead U.S. Marines.
"When a serviceman dies, we feel a special anguish. When they're killed because they put themselves in harm's way for our sake, then we feel an anguish that cuts at the heart and cannot forget."
That's what President Reagan said, and what I say is that Gina Gray deserves our thanks. and her superiors — who want to make sure we don't remember why today's fallen are being killed — deserve our contempt.
Sam Donaldson, a 41-year ABC News veteran, served two appointments as chief White House correspondent for ABC News, from January 1998 to August 1999 and from 1977-1989, covering Presidents Carter, Reagan and Clinton. Donaldson also co-anchored, with Diane Sawyer, "PrimeTime Live," from August 1989 until it merged with "20/20" in 1999. He co-anchored the ABC News Sunday morning broadcast, "This Week With Sam Donaldson & Cokie Roberts," from December 1996 to September 2002. Currently, Donaldson appears on ABC News Now, the ABC News digital network, in a daily show, "Politics Live."