A judge on Monday ordered the release of Adnan Syed, the subject of 2014's wildly popular podcast "Serial," after prosecutors requested that his 2000 murder conviction be vacated.
The dramatic turn came in a Baltimore courtroom after new evidence was uncovered by prosecutors.
Syed, who is now 41, has been serving a life sentence for the past 23 years -- more than half his life -- since his arrest in 1999.
He was just 17 when he was convicted of first-degree murder, robbery, kidnapping and imprisonment of his ex-girlfriend, Hae Min Lee, in 2000.
He has maintained his innocence and denied any involvement in Lee's death.
Judge Michelle Phinn ordered Syed's release, asking for his shackles to be removed after listening to the state and the defense make arguments.
"At this time, we will remove the shackles from Mr. Syed," Phinn declared after announcing her decision.
She said that "in the interests of fairness and justice," Syed should be released on his own recognizance after finding that prosecutors failed to turn over evidence that could have helped his trial in 2000 and after new evidence was discovered that could have affected the outcome of his case.
The Baltimore State's Attorney's Office now has 30 days to decide whether to either schedule a new trial date or drop the case.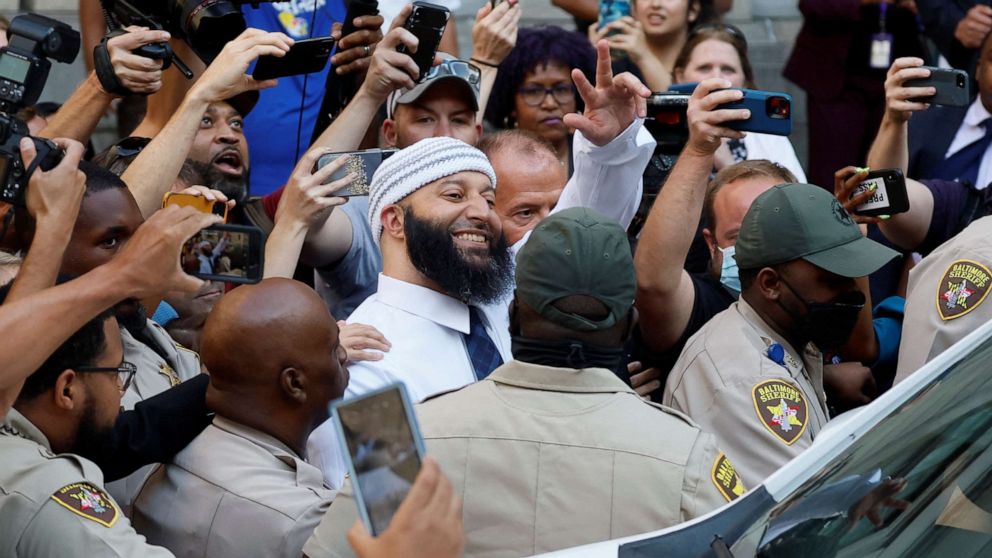 Prosecutors maintain that Syed is not yet cleared of any wrongdoing, but he is entitled to a new trial.
Hae Min Lee's brother was afforded an opportunity to speak over Zoom at the beginning of Monday's hearing after the judge had recessed for 30 minutes to give him time to join.
Young Lee spoke of his family's "never-ending nightmare" with the ongoing proceedings, which were fueled in part by the national interest in Syed's case after "Serial" featured his conviction. Young Lee broke down during his video statement and could be heard audibly crying.
He said the case was "killing me" and urged the judge to "make the right decision."
"I've been living with this for like 20-plus years. Every day when I think it's over ... or it's ended, it always comes back," he said.
"It's killing me," he said. "It's really tough."
Young Lee added that he felt "betrayed" by the prosecution after they spent two decades convinced of Syed's guilt to only backtrack last week.
He said he was open to the investigation and spoke of the difficulty knowing that someone responsible for his sister's death could currently be walking free.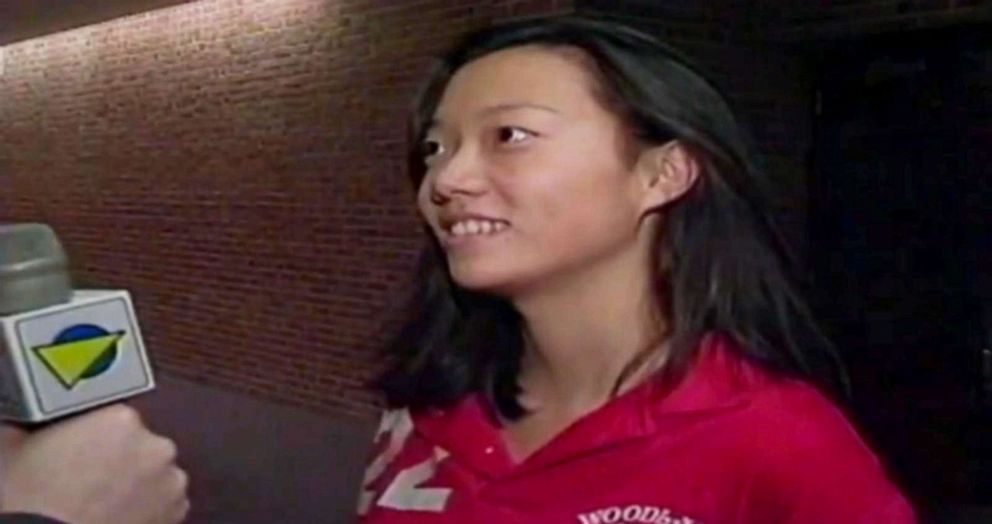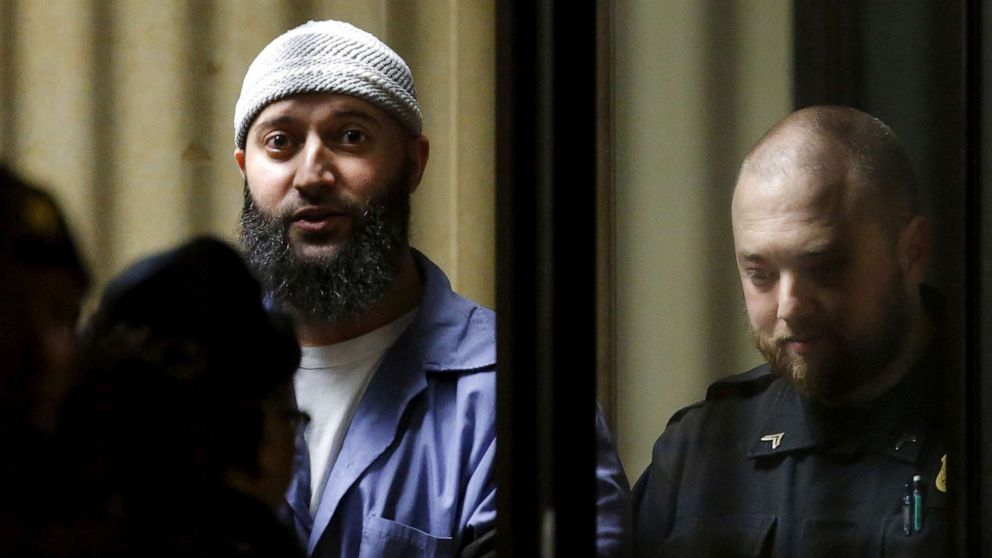 In a motion filed in Baltimore City Circuit Court on Wednesday, prosecutors said that a nearly yearlong investigation conducted in collaboration with Syed's defense attorney had uncovered information pointing to the possible involvement of two "alternative suspects" as well as key evidence that didn't come up at the original trial.
A 2019 appeal for a new trial was previously turned down by the U.S. Supreme Court.
After the hearing, Syed walked out of court in Baltimore to deafening cheers -- his first taste of freedom in 23 years. He was driven away by a waiting vehicle. His mother, who was also at the courthouse, told ABC News she was feeling "grateful."
What happened to Hae Min Lee?
On Jan. 13, 1999, 18-year-old Hae Min Lee vanished after leaving Woodlawn High School in Baltimore, Maryland, where she was a senior.
Her body was found around one month later buried in a park in Baltimore. She had been strangled.
Prosecutors now say there are two additional suspects
Prosecutors now say in court papers that the two "alternative suspects" were part of the initial inquiry but were not sufficiently ruled out. Prosecutors did not name them.
Their motion last week details how one of the two suspects at one point threatened to kill Lee and both had documented records of violence toward women.
One of the suspects was reportedly convicted of a series of rapes, according to the court documents, while one was convicted of attacking a woman.
"After a nearly year-long investigation reviewing the facts of this case, Syed deserves a new trial where he is adequately represented and the latest evidence can be presented," Baltimore City State's Attorney Marilyn Mosby said in a statement.
"We believe that keeping Mr. Syed detained as we continue to investigate the case with everything that we know now, when we do not have confidence in results of the first trial, would be unjust," Mosby said.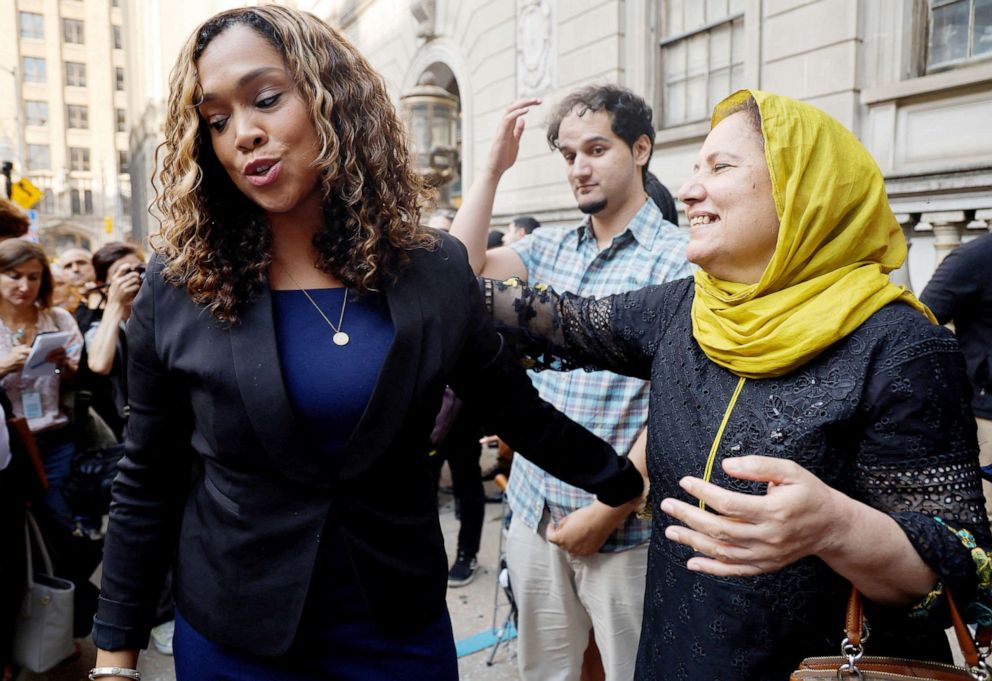 Mosby said prosecutors are "not asserting, at this time, that Mr. Syed is innocent" but that the state "lacks confidence in the integrity of the conviction" and that Syed should get a new trial.
Legal experts have suggested re-trying Syed for Lee's murder will be extremely difficult to prove and is unlikely to happen.
Unreliable cell phone data and witness testimony helped secure Syed's conviction
At his original trial, prosecutors relied on testimony from a friend, Jay Wilds, who said he helped Syed dig a hole for Lee's body.
Prosecutors presented cell phone records and expert witness testimony to place Syed at the site where Lee was buried.
At a post-conviction hearing in 2016, a forensics expert testified that those cellphone records were unreliable and should not have been used to convict Syed.