Sunday on 'This Week': Donald Trump, Hillary Clinton and Sen. Bernie Sanders
January 15, 2016, 4:47 PM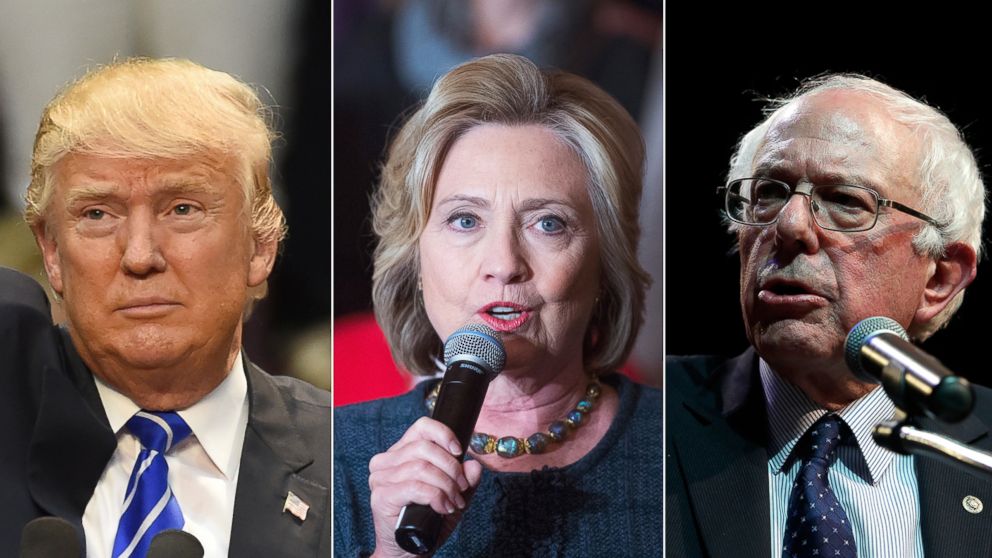 — -- Fresh off the first GOP debate of 2016, Republican presidential candidate Donald Trump sits down with George Stephanopoulos on the trail in New Hampshire, Sunday on "This Week."
Then, with just two weeks remaining until the first-in-the-nation Iowa caucuses, Democratic presidential candidates Hillary Clinton and Sen. Bernie Sanders come to "This Week."
And, the powerhouse roundtable debates the week in politics with Republican strategist Kevin Madden, Washington Post columnist EJ Dionne, Republican strategist and CNBC contributor Sara Fagen, Progressive Caucus Co-Chair Rep. Keith Ellison, D-Minn., and ABC News Chief White House correspondent Jonathan Karl.
Like "This Week" on Facebook here. You can also follow the show on Twitter here.
Go here to find out when "This Week" is on in your area.