Supreme Court rules for anti-abortion clinics' First Amendment rights
The court rules a California transparency law violated First Amendment rights.
The Supreme Court ruled California cannot require so-called "crisis pregnancy centers" to provide information about the availability of abortion services elsewhere in the state, a move in favor of anti-abortion clinics that claimed the state law violated their First Amendment rights.
The case, brought by two "crisis pregnancy centers," challenged a California law called the "California Reproductive Freedom, Accountability, Comprehensive Care, and Transparency Act, otherwise known as the FACT Act. The law required the clinics to notify pregnant women seeking services that California provides free or low-cost abortion services and tell the women if staff at the center are licensed healthcare professionals.
The clinics argued the California law limited their right to free speech by requiring them to provide information on abortion, which they opposed.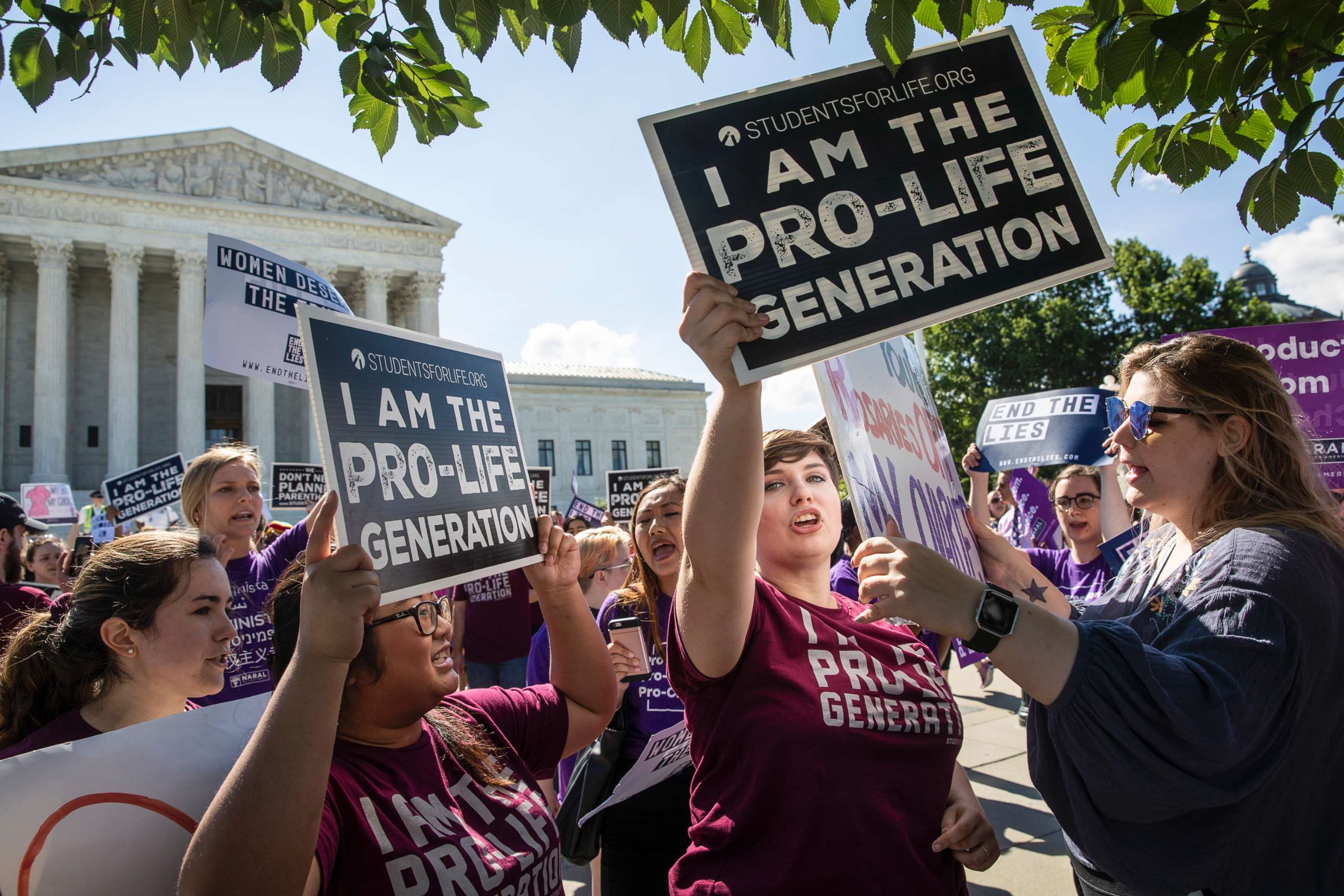 "By requiring petitioners to inform women how they can obtain state-subsidized abortions- at the same time petitioners try to dissuade women from choosing that option-the licensed notice plainly "alters the content" of petitioners' speech," Justice Clarence Thomas wrote in the decision.
The Court ruled 5-4 in favor of the clinics on Tuesday, saying that California's law violated their First Amendment rights because it excluded other kinds of clinics and that the state could inform low-income women about services "without burdening a speaker with unwanted speech."
Attorney General Jeff Sessions said he is pleased the court ruled in favor of Americans' freedom of speech.
"Speakers should not be forced by their government to promote a message with which they disagree, and pro-life pregnancy centers in California should not be forced to advertise abortion and undermine the very reason they exist. This Department will continue to vigorously defend the freedom of all Americans to speak peacefully in accord with their deeply held beliefs and conscience," he said in a statement.
California Attorney General Xavier Becerra called the ruling "unfortunate" and said in a tweet that it undercuts efforts to make sure women in California are aware of publicly funded reproductive care.
"California women deserve access to unbiased & truthful information about their healthcare, we will continue working to make full healthcare access and awareness a reality," Becerra tweeted.