Survivor of Boko Haram Kidnapping Recounts Escape, Urges Obama to 'Bring Back Our Girls'
One brave girl escaped from Nigerian terror group Boko Haram.
September 19, 2014, 5:33 PM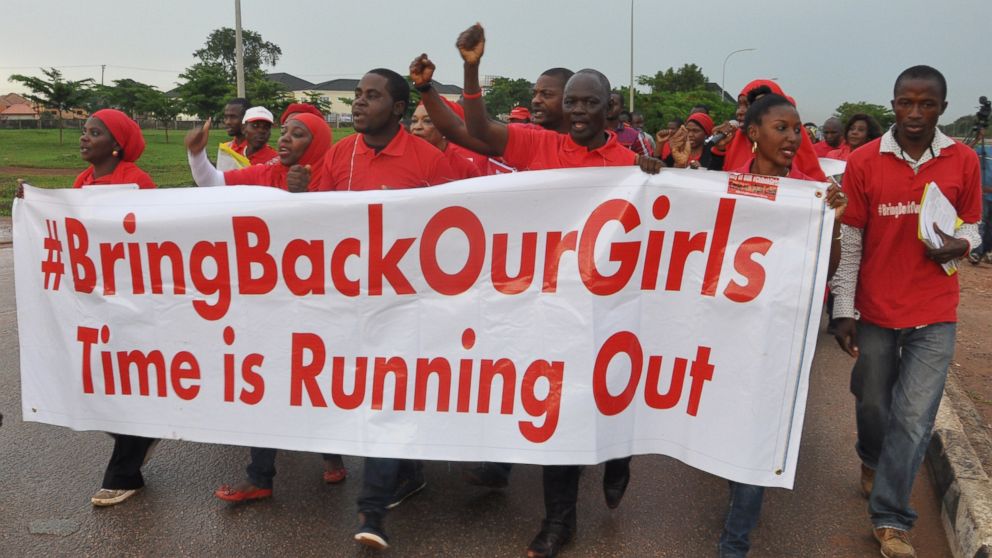 — -- WASHINGTON -- Sleeping in her hostel, "Saa" remembers being awoken by the sound of gunfire last April.
"The Boko Haram people came into the school," the shy, young Nigerian woman quietly recalls.
Soon after, Boko Haram militants ordered her and other female students to gather in a courtyard while everything in the school was burned.
Using a pseudonym and covering her head with a scarf to conceal her identity, "Saa" emotionally detailed her capture and subsequent getaway Friday for the first time in public in the United States.
After being loaded into a truck and beginning a trip to a destination unknown, Saa, overcome with fear, says she decided to make a run for it.
"I told my friend that I decided to jump down from the truck," she said. "I'd rather die, [so] that my parents [would] have my coffin buried than to go with them because we don't know where we are going."
The 18-year-old and her friend jumped from truck and fled into the surrounding forest. After spending the night under a tree, the duo managed to get help and was ultimately reunited with their families.
Today, Saa proudly credits her Christian faith for giving her the courage to evade her captors.
"I'm a Christian, I'm a real Christian," she emphasizes. "I know God, and I'm following God the way I can."
While the mystery of the missing girls captured the world's attention months ago, headlines quickly faded as the search dragged on without much news. Saa now lives in the United States, where she is working to complete her high school education.
Asked what her message would be for President Obama if she had an opportunity to speak to him, Saa urged the president to recommit to finding hundreds of others whose whereabouts remain a mystery.
"We are thinking about them," she said. "If he can agree to help and bring back our girls, it's good."
Emmanuel Ogebe, an international human rights lawyer who helped arrange Saa's scholarship to continue her education in the United States, also pleaded with Obama to pump more U.S. resources into the stalled search.
"This is terror on steroids," Ogebe said. "These people are desperate. They're regressing into another age, but [the United States] could be the hope, the beacon of light, that will help them weather the storm."