— -- Hungry food truck patrons in Houston, Texas can now get their tacos with a side of civic engagement.
A recently-launched voter registration effort is using taco trucks as a literal vehicle to register voters. Organized by design firm Rigsby Hull, the campaign found its inspiration in now-infamous comments by Latinos for Trump founder Marco Gutierrez.
"My culture is a very dominant culture," Gutierrez said in defense of Donald Trump's proposed immigration policies earlier this month. "It is imposing and it's causing problems. If you don't do something about it, you're going to have taco trucks on every corner."
"Gutierrez's comments represent how much there is at stake in this election," Lana Rigsby, founding partner of Rigsby Hull, told ABC News.
"We thought that we might have an interesting way to organize all of those taco truck owners and leverage them to get the community to the polls," Rigsby said.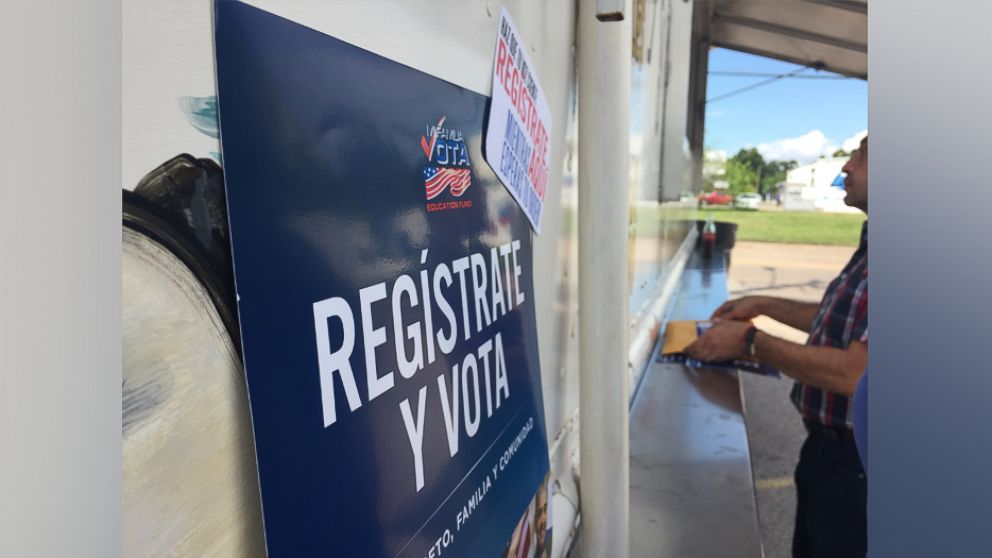 Hoping to make the registration process easier, the firm created bilingual voting guides and enlisted food trucks to carry them. They also collaborated with Mi Familia Vota (MFV), an organization focused on political capacity building in the Latino community, to provide information and volunteers trained to register voters.
"We go where the people go and taco trucks are very popular, it just makes sense with the way we conduct our business," MFV Texas State Director Carlos Duarte told ABC News. "When someone gets there to ask for a taco, they have the forms available right there."
Ten food trucks, parked throughout Houston, were set up as voter registration booths for the kickoff event. Rigsby said that more have contacted them to ask to participate.
Tila Hidalgo, owner of Tila's Taco Truck, participated in the first event and plans to keep them on her truck until the campaign ends. She told ABC News she chose to participate because she believes it is "important to increase awareness" of the impact voting can have on Nov. 8. The sentiment is echoed by all those involved in the effort.
"It's a very important election," Duarte said. "We are not only targeting the Latino community, but everyone."