Five Things GOP Congress Expected to Tackle in New Year
Republican Congress is poised to challenge President Obama.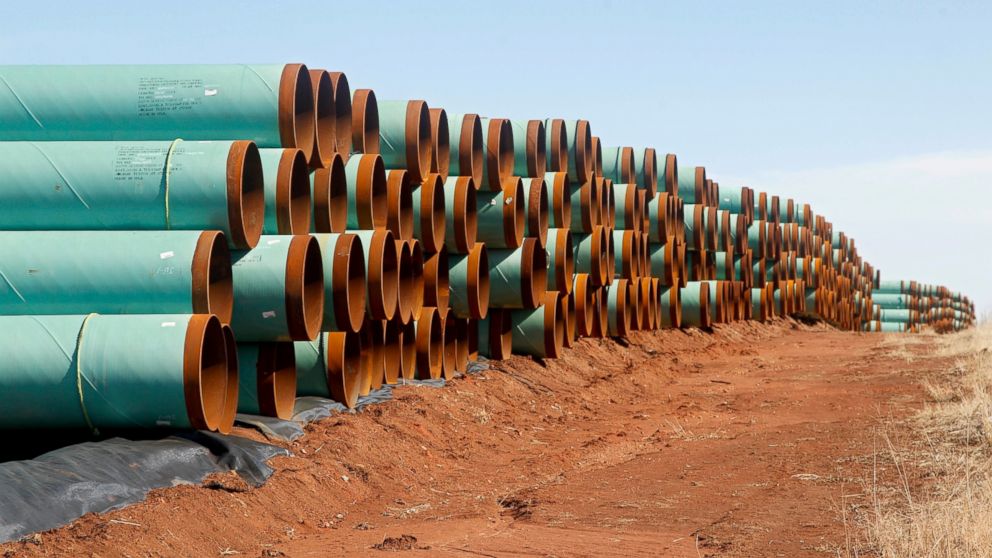 — -- New Republican majorities poised to take control of Capitol Hill this week have a to-do list that will challenge the White House during President Obama's final two years in office.
The 113th Congress adjourned Friday, concluding the second-least productive session of Congress in U.S. history in terms of the quantity of bills signed into law by the president. Just 296 measures were enacted over the past two years.
You don't have to look back too far to find the least legislative session. The 112th Congress turned in just 284 measures for President Obama to make use of his presidential pen.
Both sessions have one common attribute: divided power in Congress. To date, Obama has vetoed just two measures through his first six years in office, largely because Senate Democrats protected him from hundreds of bills that died in the Senate after Republicans seized the House in 2011 and broke up the Democratic majority.
Obama probably won't have that same luxury in the 114th Congress when Republicans are set to control both majorities on Capitol Hill. Here's a look at five items the GOP Congress is expected to tackle in the coming months, many of which are expected to face intense opposition from the White House:
1. KEYSTONE XL PIPELINE
Among the first pieces of legislation expected to be sent to the Oval Office is a bill to authorize the Keystone XL pipeline. Incoming Senate Majority Leader Mitch McConnell says it'll be the first vote in the Senate and a senior aide to House Majority Leader Kevin McCarthy says it'll be among the first items the lower chamber will consider this week. During the lame duck session of Congress, the House once again sent a bill to the Senate where a bipartisan majority fell just one vote short of clearing a procedural hurdle that would have prompted a vote requiring just a simple majority for passage.
Before heading to Hawaii for his holiday vacation, Obama downplayed the significance of the pipeline.
"There is very little impact, nominal impact, on U.S. gas prices, what the average American consumer cares about, by having this pipeline come through," Obama said during his year-end news conference on Dec. 19. "I've just tried to give this perspective because I think that there's been this tendency to really hype this thing as some magic formula and -- to what ails the U.S. economy. And it's hard to see on paper where exactly they're getting that information from."

2. EXECUTIVE AMNESTY
Now that Republican reinforcements are about to be sworn into office, the GOP is expected to quickly draw up a response to the president's executive actions regarding immigration reform. A senior House GOP leadership aide says the House could move on a legislative remedy before Senate and House Republicans are scheduled to hold a joint retreat in Hershey, Pennsylvania, on Jan. 15-16.
Current funding for the Department of Homeland Security, which oversees immigration enforcement, runs out Feb. 27.
3. REPEAL OBAMACARE
House Republicans chipped away at the president's health care law over the past four years, but without enough troops in the Senate, didn't have support to send repeal legislation to the president. GOP majorities might be able to do that, but it seems unlikely they'll get enough support to override an inevitable Obama veto.
Still, when incoming House Budget Chairman Tom Price releases his first budget blueprint in the spring, Republicans are once again expected to strip out funding for the Affordable Care Act. It remains to be seen whether they'll be prepared to offer replacement legislation.
4. INSURING SUPER BOWL AGAINST TERRORISM
Following the Sept. 11, 2001 terrorists attacks, Congress enacted a temporary terrorism risk insurance program, known as TRIA, for three years in which the federal government would share the losses from future terrorist attacks. Some of the businesses aided by the program include professional sports organizations, like the National Football League, which need to have coverage for the stadiums and arenas where their teams play. The program has been extended twice already.
The Senate passed its own bipartisan bill to reauthorize TRIA in the summer while the House passed a different measure last month that funded the program for six years. But that measure included a provision that rolled back some limits placed on Wall Street banks in the Dodd-Frank reform bill, derailing its chances in the Senate.
The program expired at the end of 2014, raising questions about the fate of some professional sporting events like the Super Bowl, although a NFL spokesman insisted the Super Bowl will still be played.