Tina Smith, Minnesota's lieutenant governor, sworn in as senator following Franken resignation
Franken stepped down Tuesday in the wake of sexual misconduct allegations.
— -- Tina Smith, Minnesota's lieutenant governor, was sworn in as the state's junior senator Wednesday, replacing Al Franken, who officially stepped down Tuesday following allegations of sexual misconduct.
Smith, 59, served just under three years as lieutenant governor under Gov. Mark Dayton, who appointed her to the Senate seat in December. She previously worked as chief of staff for Dayton and Minneapolis Mayor R.T. Rybak.
"Though I never anticipated this moment, I'm resolved to do everything that I can to move Minnesota forward, and I will be a fierce advocate in the United States Senate for economic opportunity and fairness," Smith said in December.
At the Capitol Wednesday, Smith was escorted by former Vice President and Minnesota Sen. Walter Mondale, for whom she managed a brief 2002 Senate campaign following the sudden death of Sen. Paul Wellstone. Smith was additionally accompanied by Minnesota Sen. Amy Klobuchar.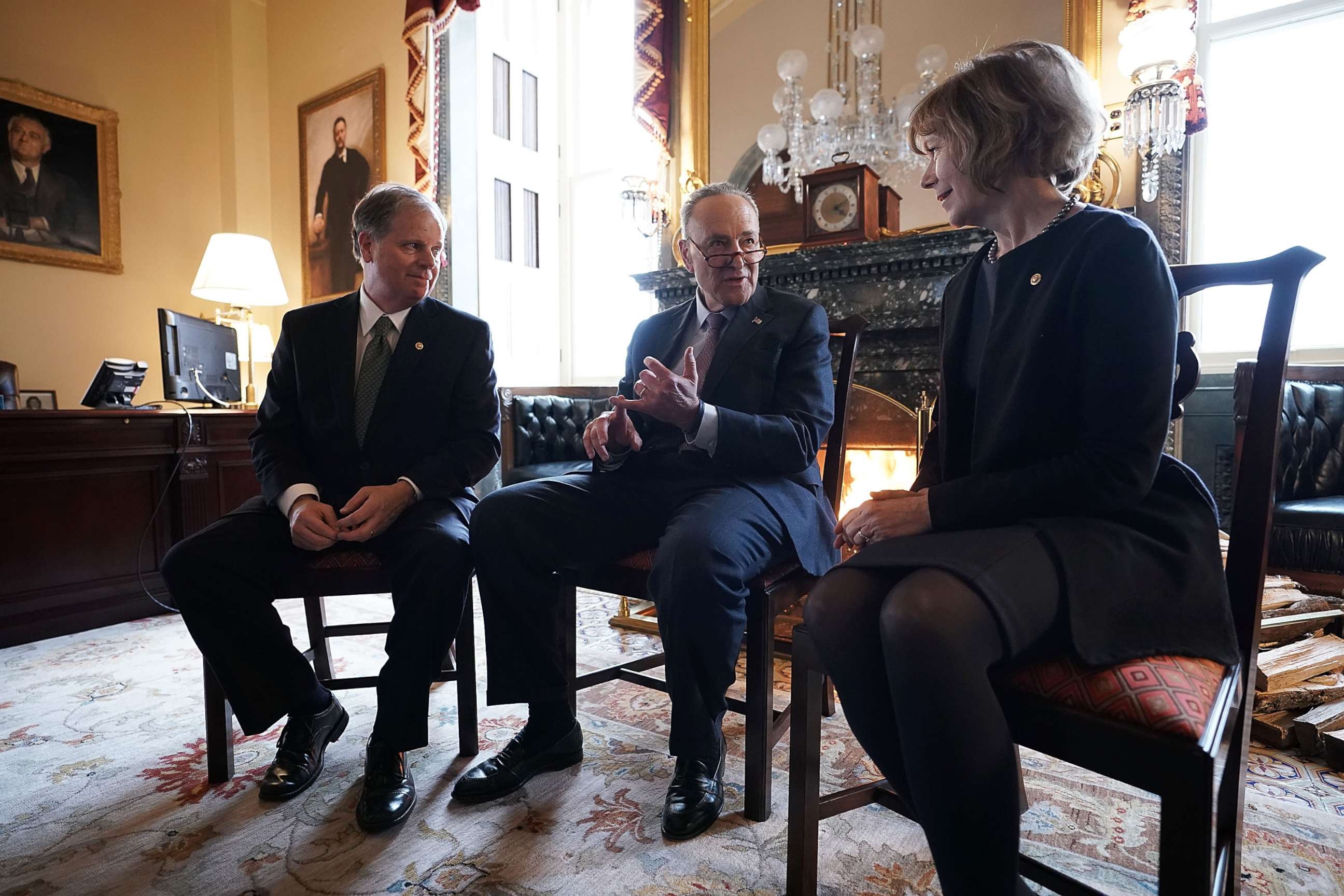 After being sworn in by Vice President Mike Pence, as per tradition, Smith became the 22nd woman currently serving in the Senate, a record number.
Democrat Doug Jones of Alabama was additionally sworn following his upset victory in December over Republican Roy Moore. Jones was joined by Vice President Joe Biden during his ceremony.
Franken served over eight years in the Senate after a career as an actor, comedian and liberal political commentator. Late last year, eight women spoke out about what they viewed as inappropriate interactions with the senator, both before and during his tenure. He expressed regret over some of his actions and explained he felt he could no longer "remain an effective senator".