— -- President Donald Trump's top economic adviser, Gary Cohn, said today that he can't guarantee that taxes won't go up for some middle-class families under the administration's sweeping tax overhaul.
"There's an exception to every rule," Cohn told ABC News chief anchor George Stephanopoulos in an interview on "Good Morning America."
"I can't guarantee anything," said Cohn, the director of the White House Economic Council. "You can always find a unique family somewhere."
He said Trump's plan is "purely aimed at middle-class families." But Cohn acknowledged that "it depends which state you live in."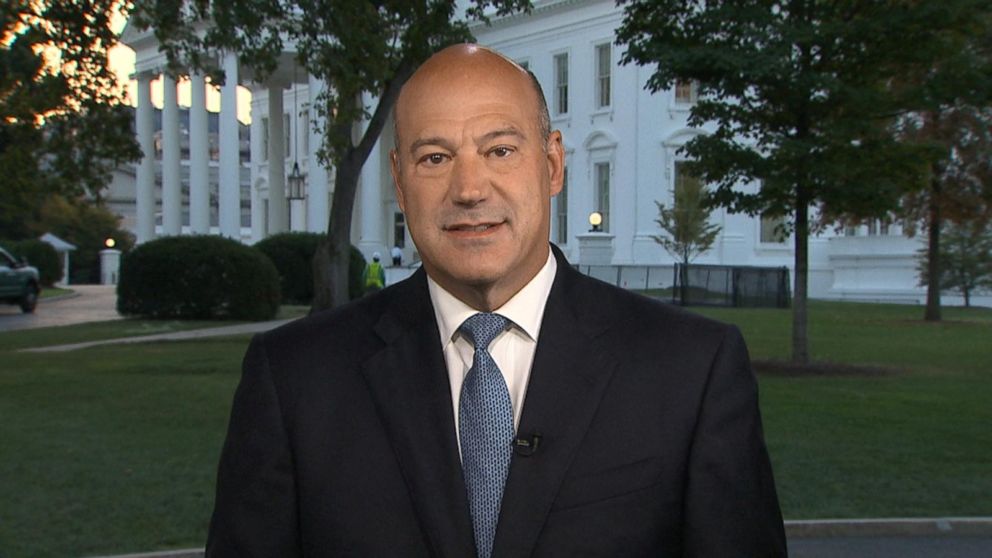 "A typical family of four earning $55,000 in America today is going to have a substantial tax decrease," he said, adding that its taxes would decrease by $650 to $1,000. "Everything we have done in this tax plan is to solve for the middle class."
Trump unveiled his administration's plan Wednesday during a speech in Indianapolis. He announced tax cuts for businesses and individuals and said the plan has the potential to deliver a "middle-class miracle."
His proposal would lower the corporate tax rate from 35 percent to 20 percent and reduce the top individual tax rate from 39.6 percent to 35 percent. The plan would repeal the estate tax, double the size of standard deductions for married couples and individuals and expand child tax credits.
"The biggest winners will be the everyday American workers as jobs start pouring into our country, as companies start competing for American labor and as wages start going up at levels that you haven't seen in many years," Trump said.
Today on "GMA," Cohn insisted that the rich will not benefit under the plan. But when asked whether Trump would get a tax cut, Cohn would not say for sure.
"When we looked at the tax plan and we look at what it does for Americans, we are very confident that Americans are getting a great deal here," he replied. "We've also said that wealthy Americans are not getting a tax cut."