— -- President Donald Trump met with victims of Sunday's mass shooting in Las Vegas Wednesday, three days after the attack that killed 58 and injured hundreds.
Trump declined to discuss gun control measures, even as a bill was introduced in Washington, D.C., to outlaw the kind of equipment used by the shooter to accelerate his firing capabilities.
Asked by a reporter at the University Medical Center in Las Vegas if the United States has a "gun violence problem," the president dismissed the question.
"We're not going to talk about that today," said Trump. "We won't talk about that."
On Monday, White House press secretary Sarah Sanders said that the first days following the shooting were not the time for a "political debate," but several D.C. lawmakers and administration critics argued that action on the issue needed to take place immediately.
Trump's visit to Las Vegas comes three days after the deadliest mass shooting in modern U.S. history occurred along the city's famous light-filled strip. Late Sunday evening, 64-year-old Stephen Paddock opened fire on a country music festival from the 32nd floor of the Mandalay Bay Resort and Casino -- killing 58 and injuring hundreds more.
In addition to victims, the president met with first responders, medical professionals and local officials. Trump lauded their efforts in his public appearances Wednesday.
"It makes you very proud to be an American when you see the job that they've done," he said of the medical team at University Medical Center.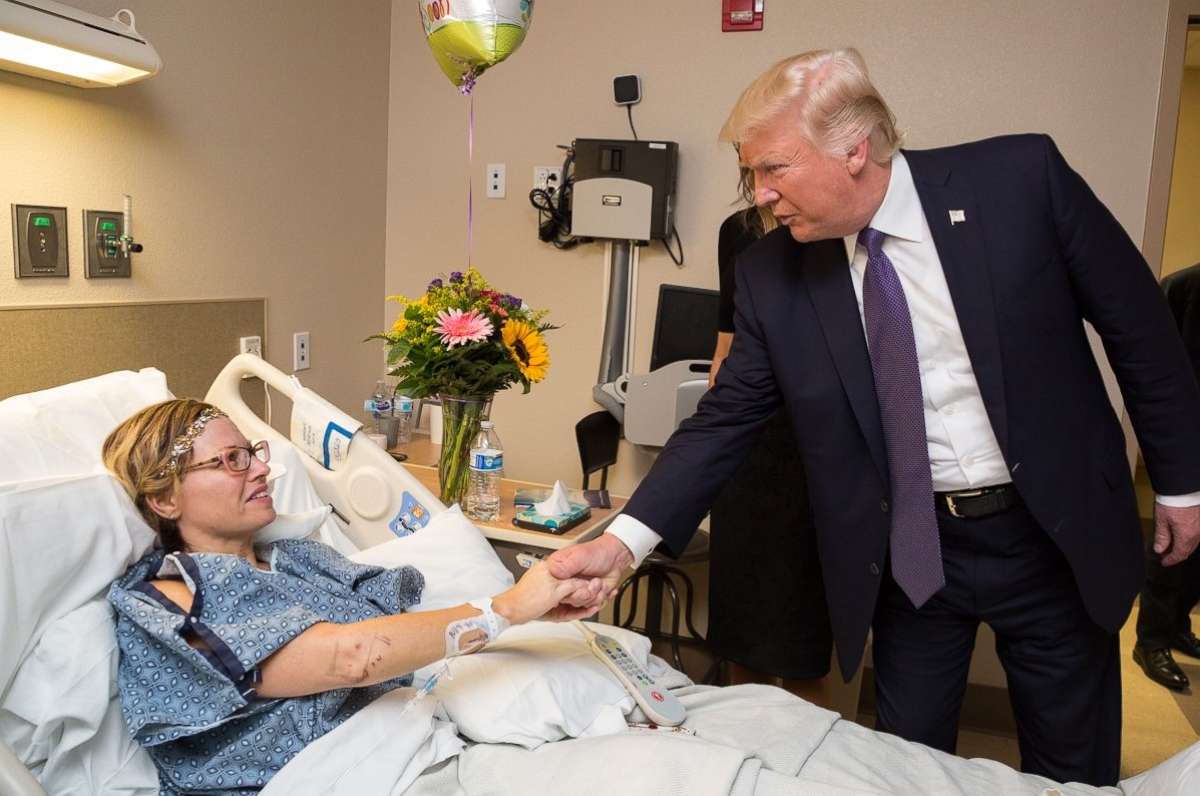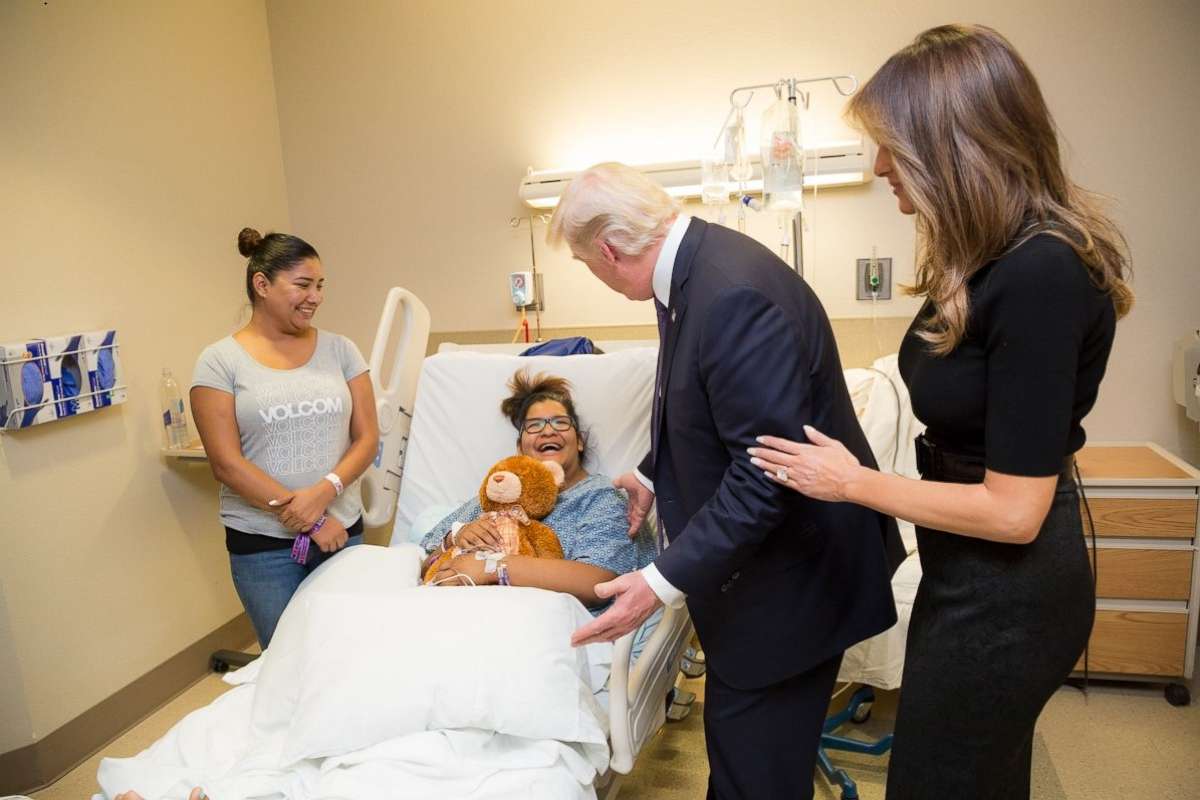 Trump commented on shooter Stephen Paddock, calling him a "sick, demented man," as he did Tuesday, and asked officials if they had updates about his motive. Law enforcement has yet to draw a conclusion as to why Paddock carried out the attack.
"We struggle for the words to explain to our children how such evil can exist, how there can be such cruelty and suffering," said Trump in an address Wednesday afternoon. "But we cannot be defined by the evil that threatens us or the violence that insights such terror."
The president recounted the heroic actions of law enforcement and those attendees at the Route 91 Harvest Festival who immediately provided assistance to the wounded.
"In the depths of horror, we will always find hope in the men and women who risk their lives for ours," he said.
This visit marks the first time Trump is traveling to a city in the immediate aftermath of a mass shooting.
ABC News' Jordyn Phelps contributed to this report.
Looking back at the Las Vegas mass shooting
At least 58 people were killed and hundreds more were injured when a gunman opened fire on a music festival crowd from the 32nd floor of the Mandalay Bay Resort and Casino, Las Vegas, Oct. 1, 2017. The attack is the deadliest mass shooting in modern U.S. history.<br><br>Pictured: People scramble for shelter at the Route 91 Harvest country music festival, Oct. 1, 2017, in Las Vegas.
David Becker/Getty Images